*PR sample
Hello lovelies,
Today I want to show you Zoya's Naturel Collection that has been introduced in January 2014 and yes, I am very late with the swatches. The polishes are not sent directly to me so it takes a while for them to reach me, that's why my reviews are always a bit late. I still hope you'll enjoy my swatches.
"The Zoya Nail Polish Naturel collection masters delicate tone on tone color with six new, full-coverage (opaque) neutral nudes with a pink undertone, that can be worn beautifully alone or stunningly together to create modern tonal accents."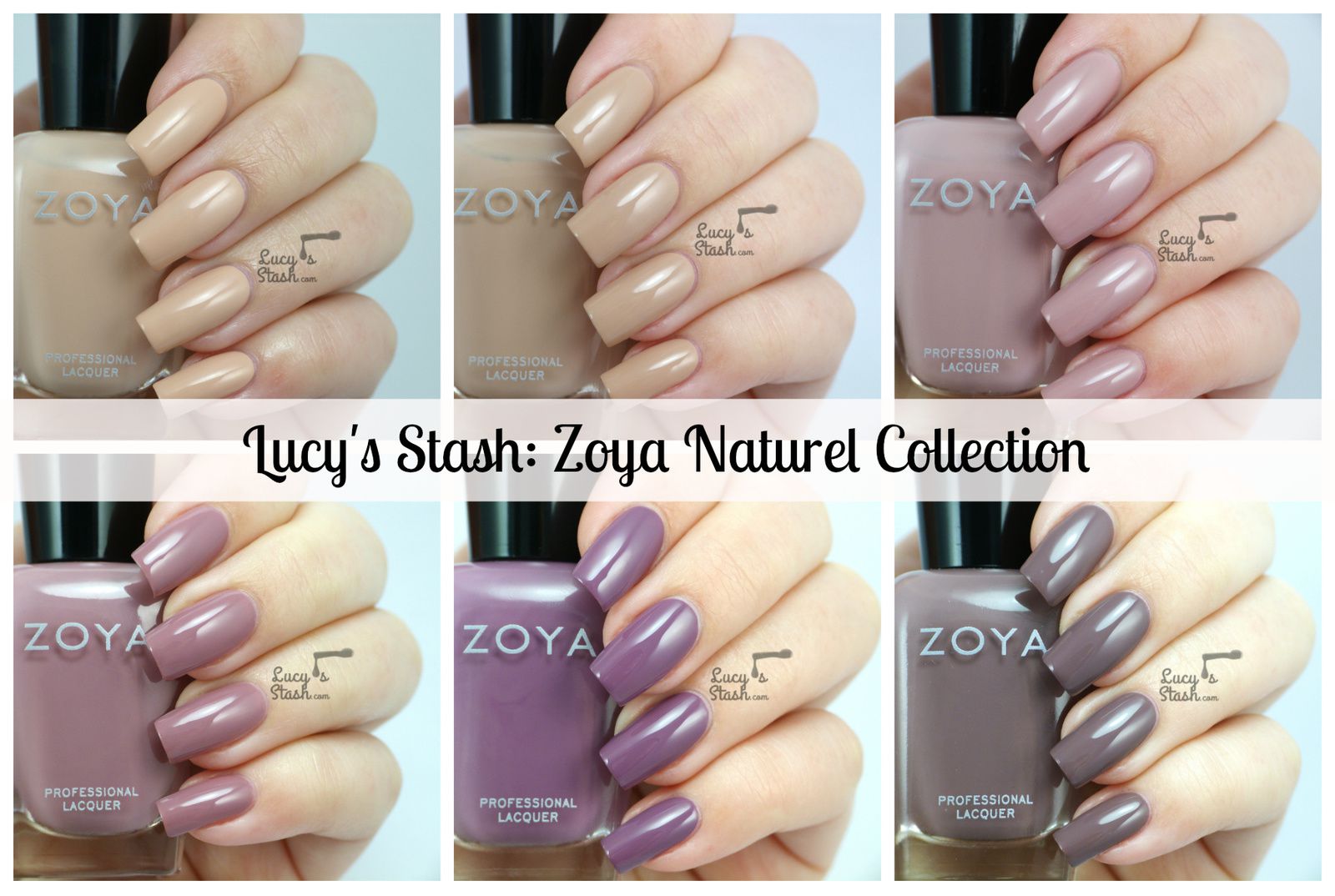 Chantal - French Vanilla Cream. Chantal is light beige cream with yellow undertones that looked quite nice on me. I've applied two slightly thicker coats because the polish wasn't that opaque. It applied well and I'm wearing topcoat. Check our bridal nail art design I did with Chantal.

Taylor - Light Toffee Cream. Zoya's shade description is quite fitting but I'd rather call it pastel toffee shade. It applied well and had excellent pigmentation. All I needed were two thin coats for full coverage.

Rue - Boudoir Blush Cream. Rue such a gorgeous pastel mauve shade, very feminine. The formula was very good and nice to apply and two coats were fully opaque. I'm wearing topcoat as well.

Bridgitte - Bombshell Mauve Cream. Now we're coming onto the purple shades that I love! Bridgitte is beautiful light mauve that has great formula. I've applied two regular coats for full coverage.

Odette - Sultry Maroon Purple Cream. Zoya says it's maroon but I say it's purple ;) Maroon is reddish brown, right? Nevertheless, it is a gorgeous shade. Unfortunately the formula is not as good as the rest of the shades. I find it to be quite watery and runny and I needed two thick coats for full coverage.

Normani - Sable Mauve Cream. Mmmm..sable mauve...I think it's more like dark dusty purple? It applied easily and was well-pigmented so I needed just two regular coats.
I'm so glad Zoya has designed another collection with office-friendly shades and I have many favourites in this one. All polishes applied nicely and dried fast. The pigmentation varied but generally most of them were opaque in two regular coats. I'm wearing topcoat over all shades but they dried by themselves quite fast and smooth.
Zoya polishes are available at Zoya.com (US), at The Nail & Beauty Link (UK) and at Nail Polish Direct (UK).
*PR sample