Hello lovelies,
What about some glamorous nail inspiration for New Years' Eve party? This is a very simple design that you can do just using the nail polish brushes straight out of bottle, no need for nail art brushes. I've used three All That Jazz polishes - All Eyes On Me, Be Fierce and Fit For Royals. All Eyes On Me and Be Fierce are colours from the autumn Spotlight Affair collection (reviewed here) and Fit For Royals is from the winter Indulge Me collection which I'll review later.
I've paired the design up with some gold bracelets and it was the perfect fit!
Even though it's a very simple design I've prepared a picture tutorial for you: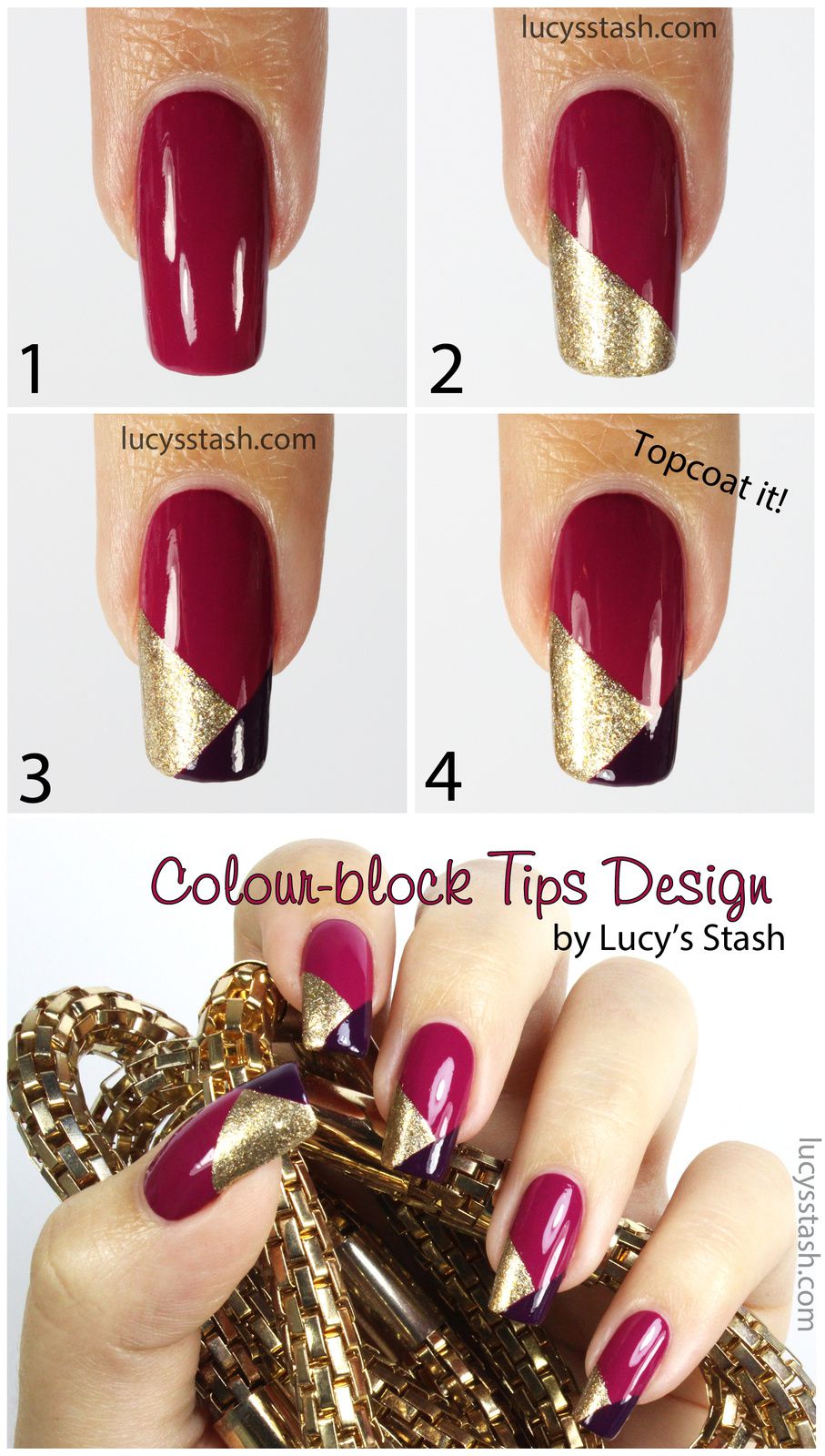 So what do you think? I really like this colour combination and how easy & fast it is! I didn't need a tape or a special brush, all was done just with the nail polishes. Simplez! :)
All That Jazz polishes are available at Nail Harmony UK website for £7 (you'll need to register first to shop).
Have a lovely day! Lucie x
*Products used previously sent for feature