*PR sample
Hello lovelies,
What about some indie swatches today? I have here three pretty Darling Diva polishes that I'm sure you'll enjoy :)
Holiday - multicoloured round glitter in a clear base. I've applied one coat of Holiday over Barielle Banana Drop. Some of the glitters are quite big so I needed to play around with the placement. It applied well and dried fast but I needed an extra coat of topcoat to smooth out the surface.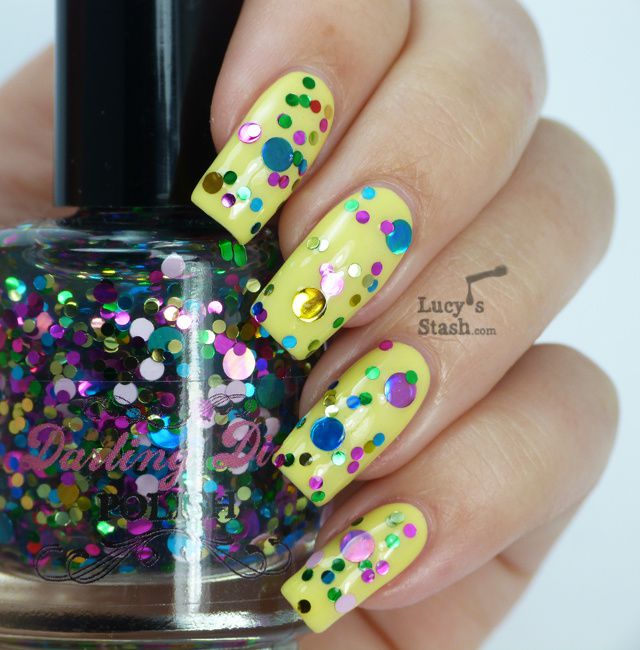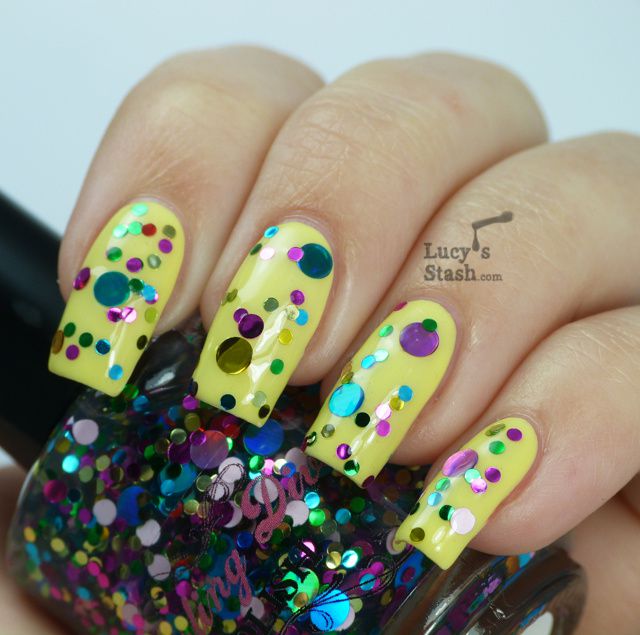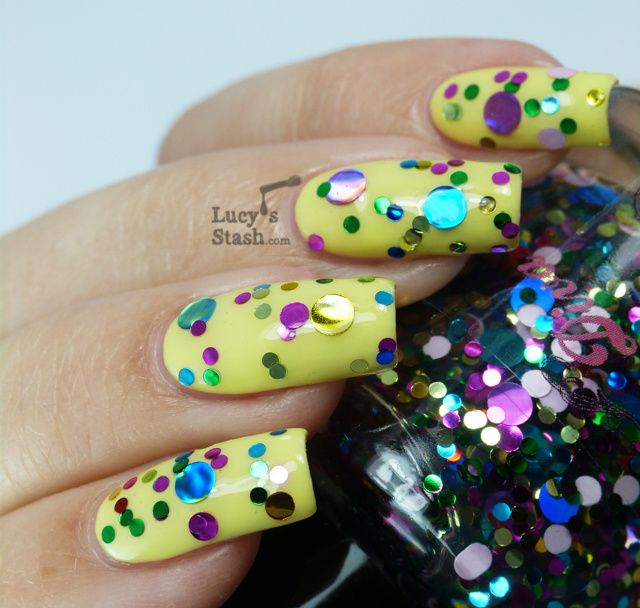 Material Girl - pink jelly with pink, magenta and silver holographic glitter.So pretty and girly shade! The formula is a bit sheer because of its jelly base so I needed three thicker coats for full coverage. It applied well but I did have to play a little with the glitter placement. I've applied topcoat to smooth out the surface.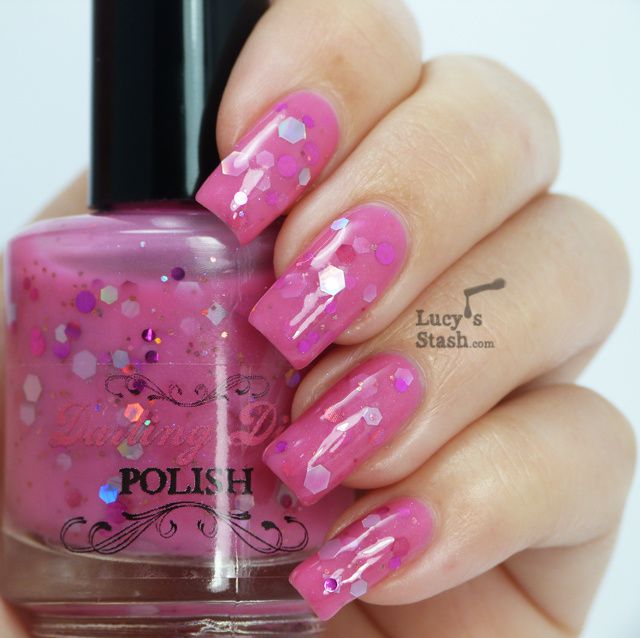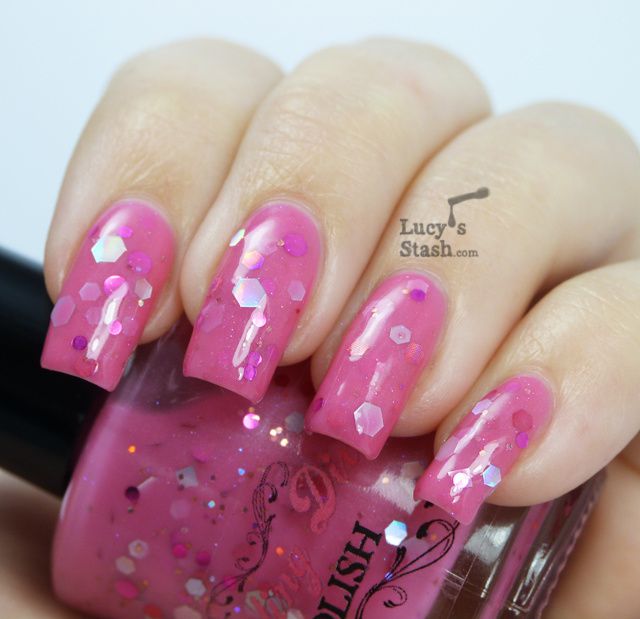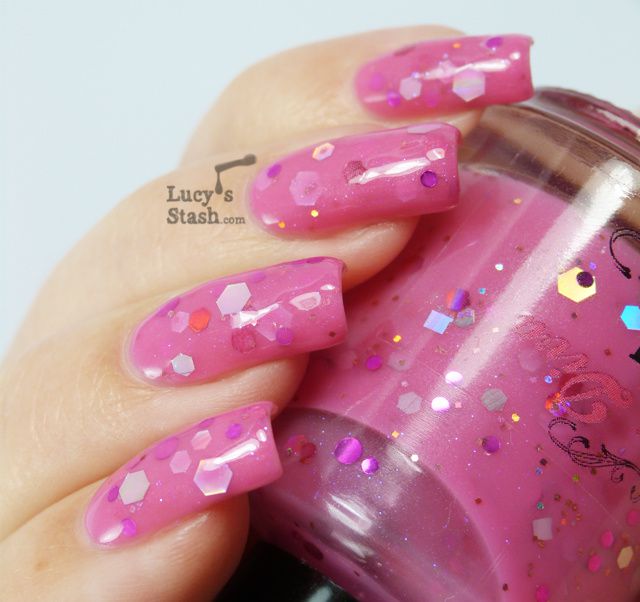 Bitchcraft - dark grey jelly base packed with holographic particles and duochrome glitter. I love this polish so much! Not only does it have such a cool name that makes me giggle but it is also absolutely stunning! It might seem like regular holo in the sun but when you get into shade the duochrome glitter (just like in Ozotic Elytra) shows itself and creates an interesting colour. I have applied one coat of Bitchcreaft *giggle* over A England Camelot. The polish by itself is on the sheer side so I would need maybe three thick coats for dark colour. Layering is much better option. It applied well, dried fast and gritty so I'm wearing topcoat as well.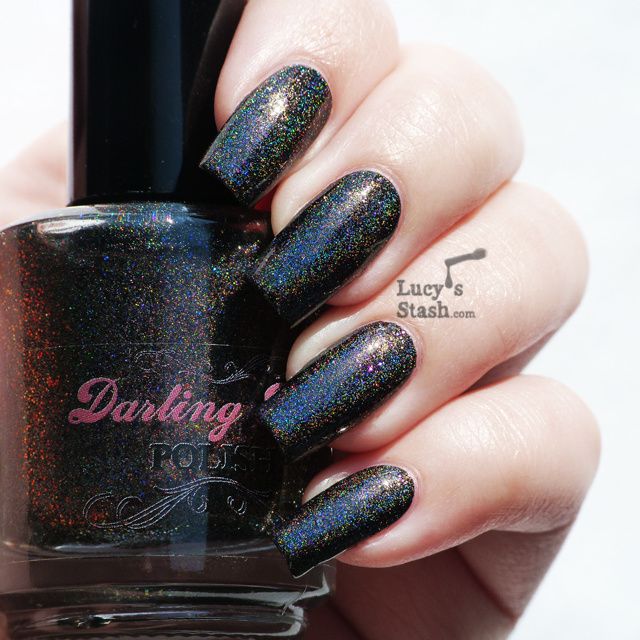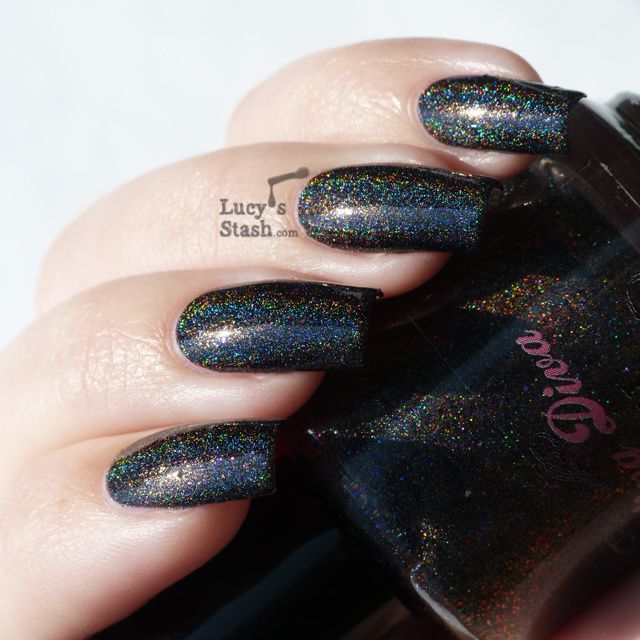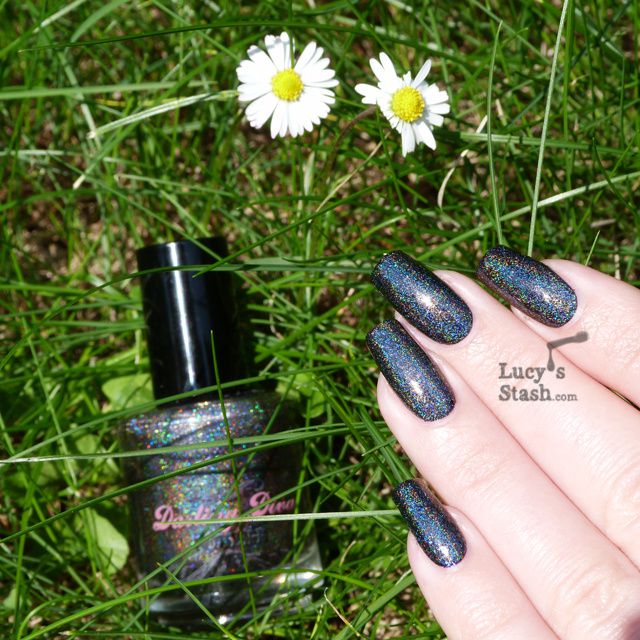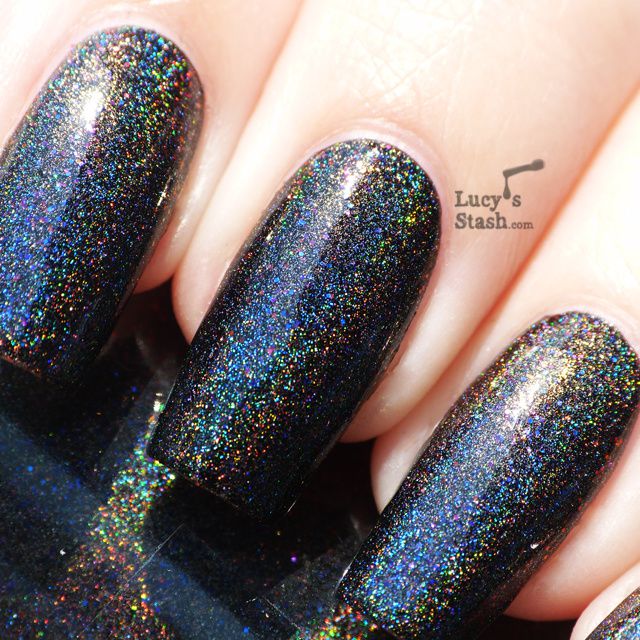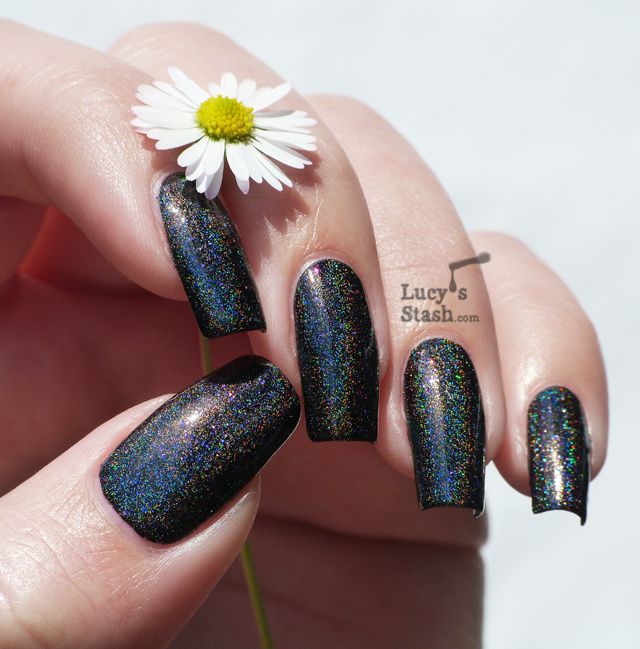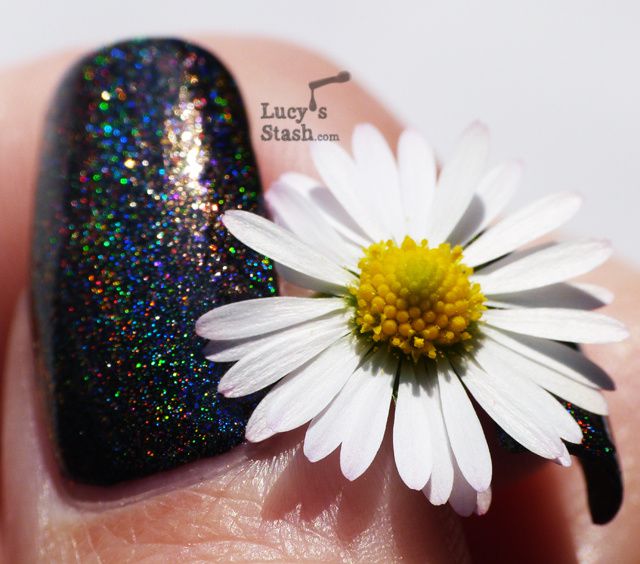 Here's one picture in the shade but it truly doesn't show off the beautiful glitter which changes from purple to blue to orange.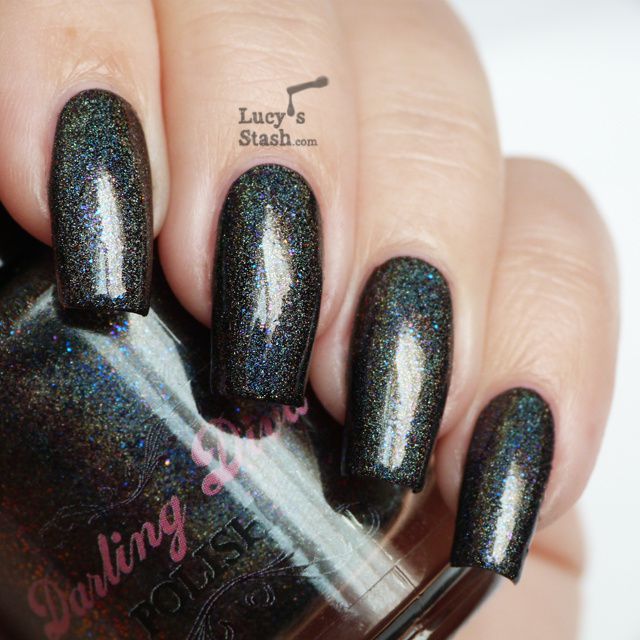 You've probably guessed it by now that Bitchcraft *giggle* is my favourite of the three but they are all beautiful creations! You can buy them at Darling Diva Etsy Store. For updates visit Darling Diva Polish Facebook page.