*PR Sample
Hello lovelies,
I finally got to the new Illamasqua polishes that glow under UV light! They are all from Paranormal collection and they are so versatile!
About the collection:
"Illamasqua is opening the doorway to a new dimension. Dare to come in? Go where you have never been before. Give in as beauty takes control.  
It is time to awaken the aura you have repressed for so long, and explore a new universe of unexpected textures and formulas. Embrace the distorted reflection in a cracked mirror; the candle that suddenly extinguishes in a sealed room; a window has opened, allowing you to penetrate the fragile membrane of a twin existence, the paranormal world.
After all, why be normal, when you can be paranormal?"
Omen - bright green base with silver foil particles. The colour is bright, almost neon and great for Summer. It instantly reminded me of the Wicked Witch's green face :D The formula was truly great as it applied very easily and the pigmentation was excellent. Two regular coats were enough for full coverage. The drying time was average and the polish dries into a satin finish. I've applied topcoat to get glossy finish.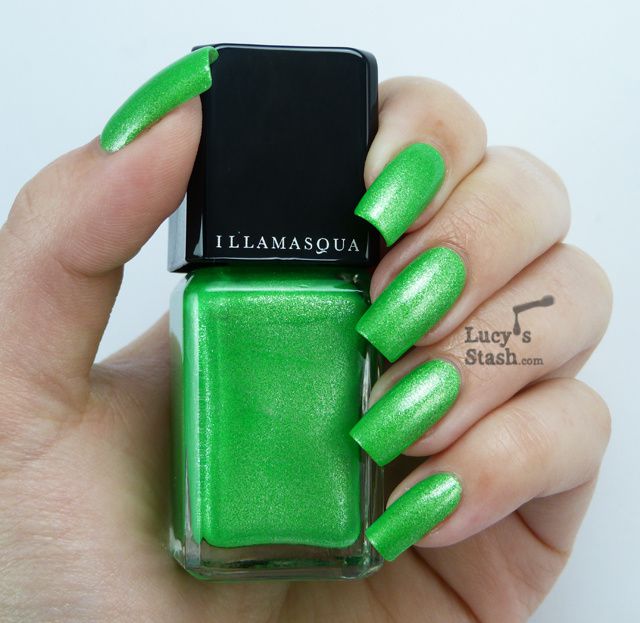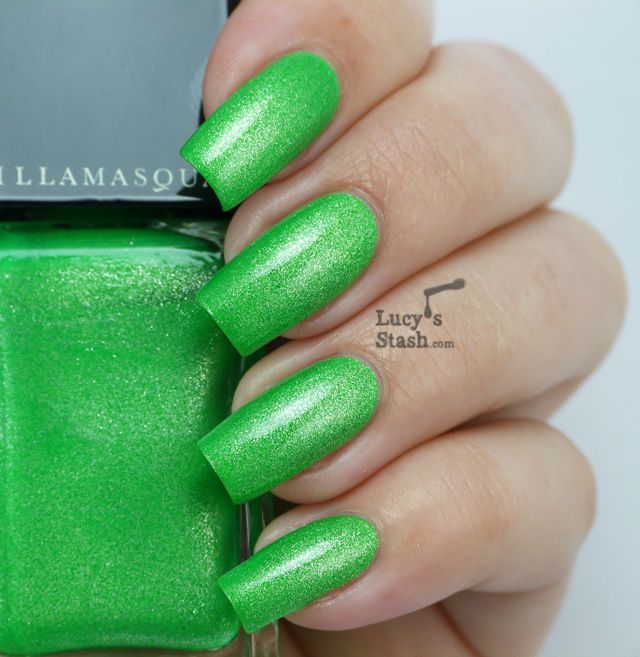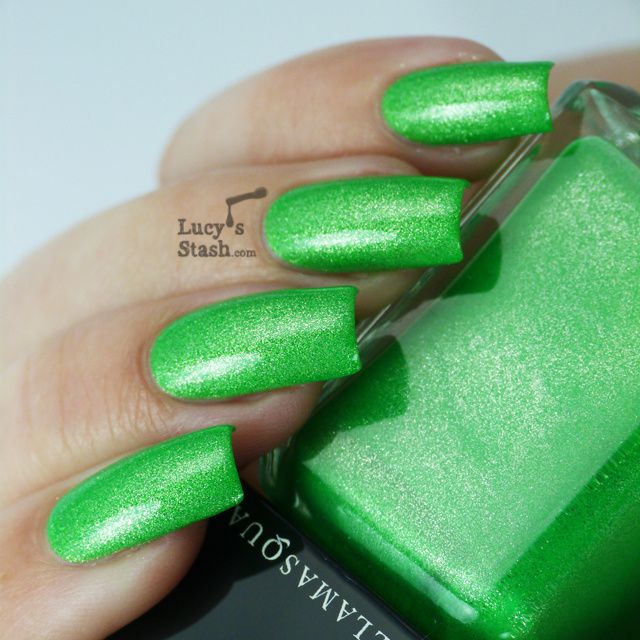 The polish has a very strong bright yellowish green glow, the kind that glow-in-the-dark polishes have only stronger.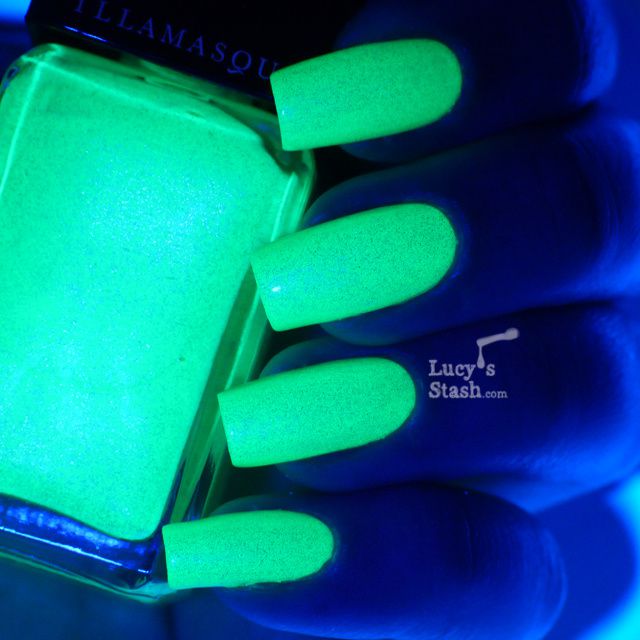 Ouija - pink fuchsia base colour with silver foil particles. This is my favourite colour of all three, it's very girly and suits my skin tone best. It applied very easily a there were no streaks visible after the polish dried. The pigmentation was excellent, two regular coats were fully opaque. I thought that even one coat was almost perfect. The drying time is average and it dries into satin finish. I've applied topcoat to get glossy finish.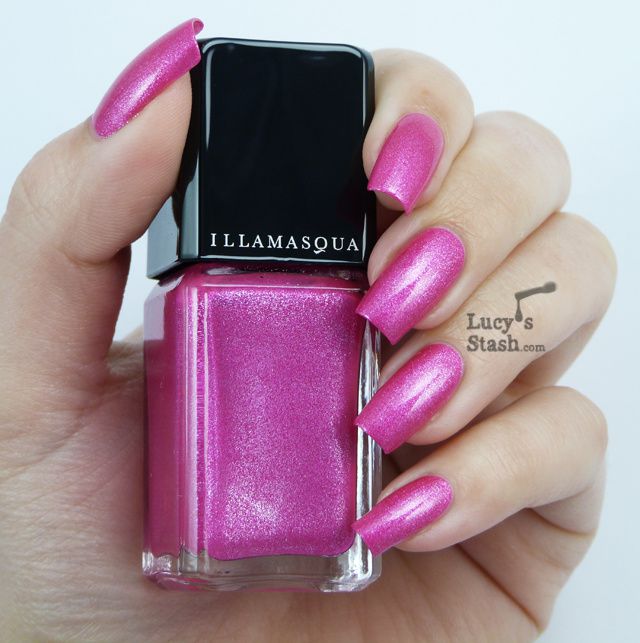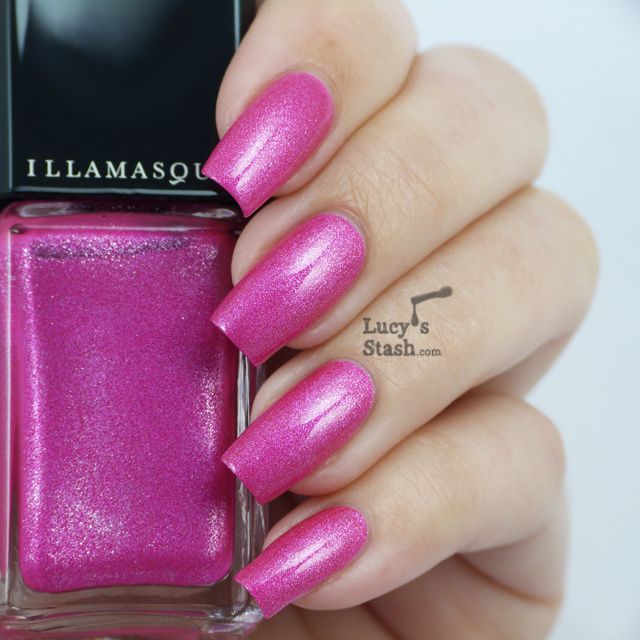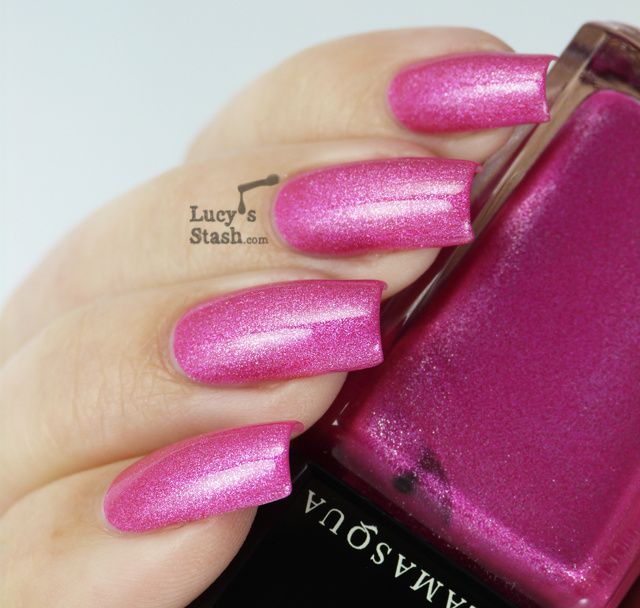 The colour changes into bright neon pink with orange undertones when under UV light. Love it!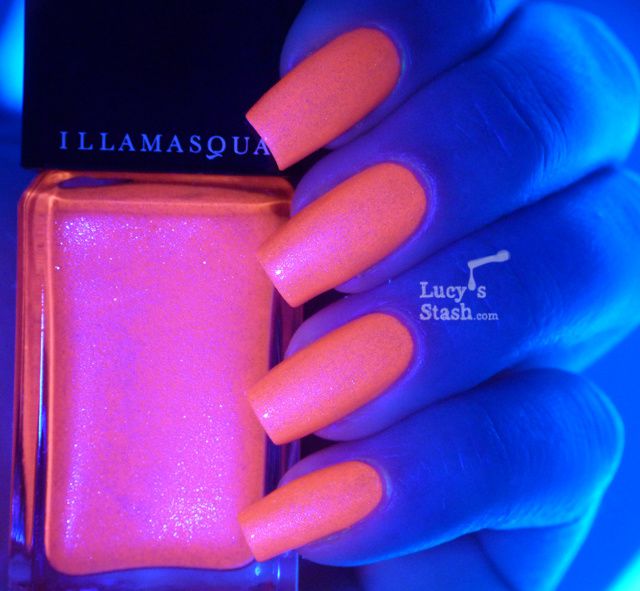 Seance - grape purple base with silver foil particles. It's a very gorgeous purple that is actually much warmer in real life, more red undertones. It applied just flawlessly but the polish seems to get slightly thicker the more you use it. Nail polish thinner will solve this problem. On the other hand the pigmentation was excellent, it was almost one coater. I did end up applying two coats to get perfect coverage. it also dried satin so I've used a topcoat.
If you'd like to see a nail art design with this shade, visit this post.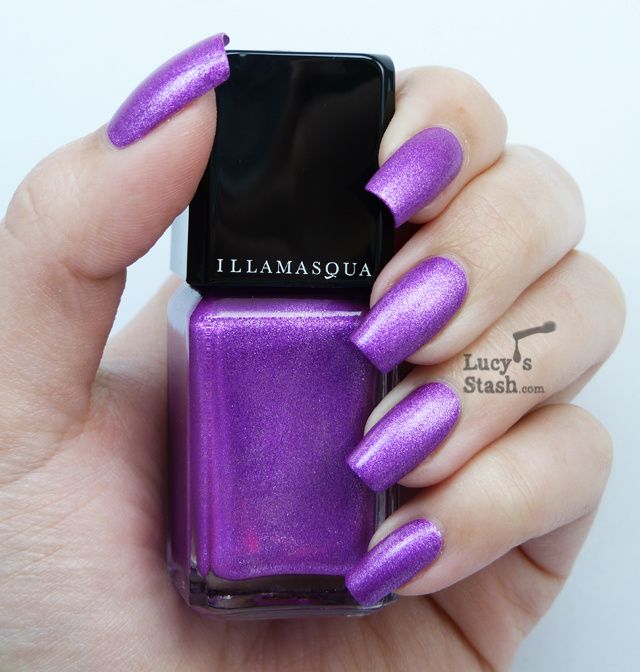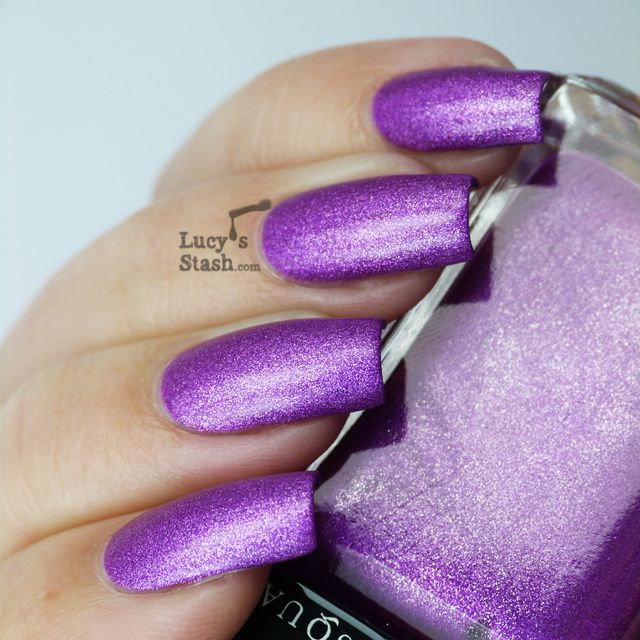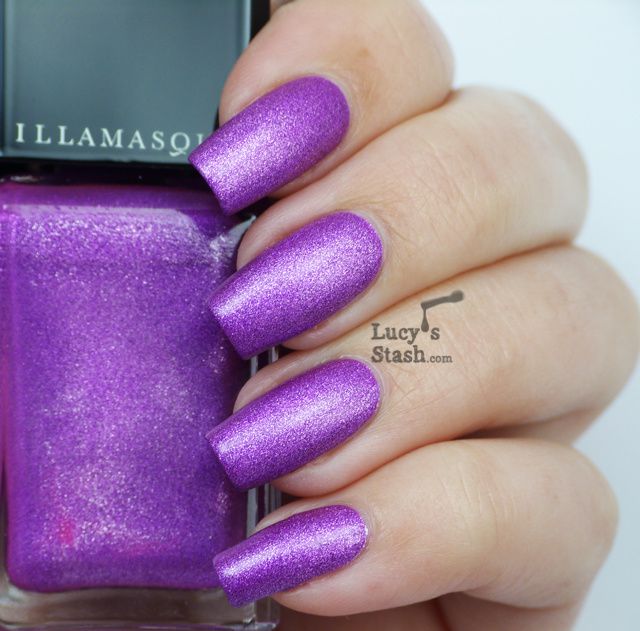 Seance glows in bright pink neon colour when under UV light. The glow is really strong and you can see a fine grain in the polish and that is the silver foil particles.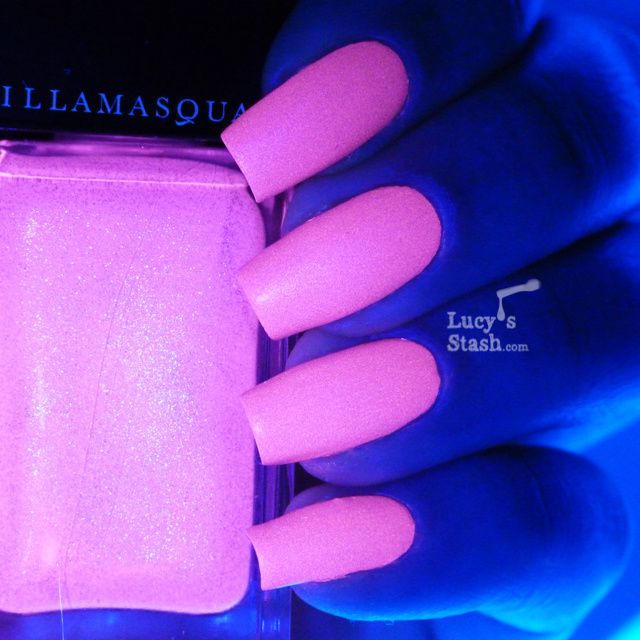 Oh guys I've had so much fun with these polishes and there's some creative nail art coming very soon! They are very versatile and offer new ways to do nail art. The designs look completely under UV light and transform into something unique.
All polishes had great formulas with excellent pigmentation. I'll be reviewing the UV glow topcoat in Geist separately so stay tuned!
Illamasqua polishes are available at your usual outlets like Sephora and at Illamasqua's website.