Hello lovelies,
Hope you're still not fed up with indie brands because I've got here another one - Cadillacquer! Most of indie brands are from US so it's not that easy to get them for folks from UK and the rest of the Europe. Well Cadillacquer is from Switzerland and the person behind this brand is lovely Madeleine. Today I will review first four shades but I have many more coming!
Have A Little Faith - mauve purple base with dark purple, silver and white glitter. Cute purple colour isn't it? It appears to be half-jelly base which gives nice effect of layered glitters. It applied well and I'm wearing two thicker coats. If I would be applying thin coats I would need three for full coverage. The polish dried fast enough and slightly gritty so I've applied topcoat.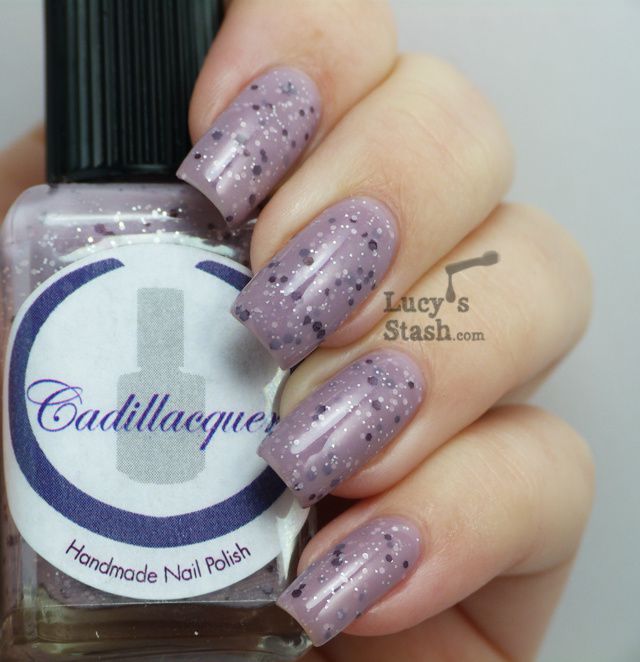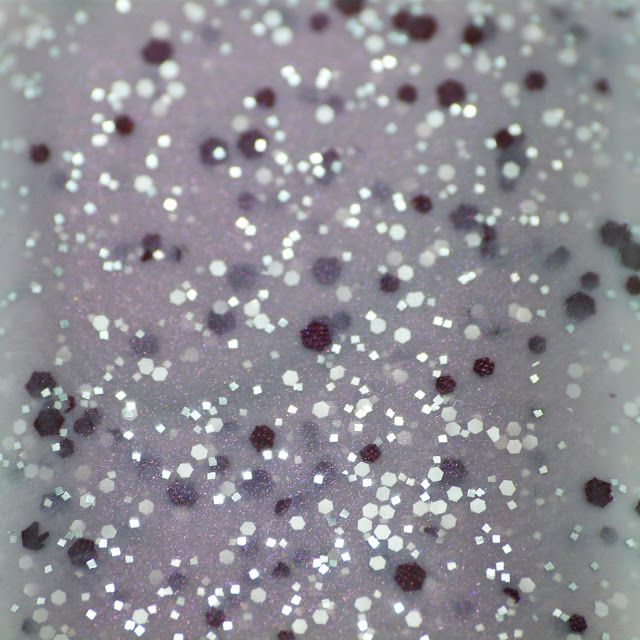 Left Behind - grey base with green shimmer mixed with green and holographic glitter. I really like that the big green glitter is square-shaped, it makes it look unique to me. In certain angles the base shows the green shimmer very nicely otherwise the base looks grey. Formula on this one was slightly less pigmented so I've applied two thick coats to get the coverage in the pictures. It applied easily.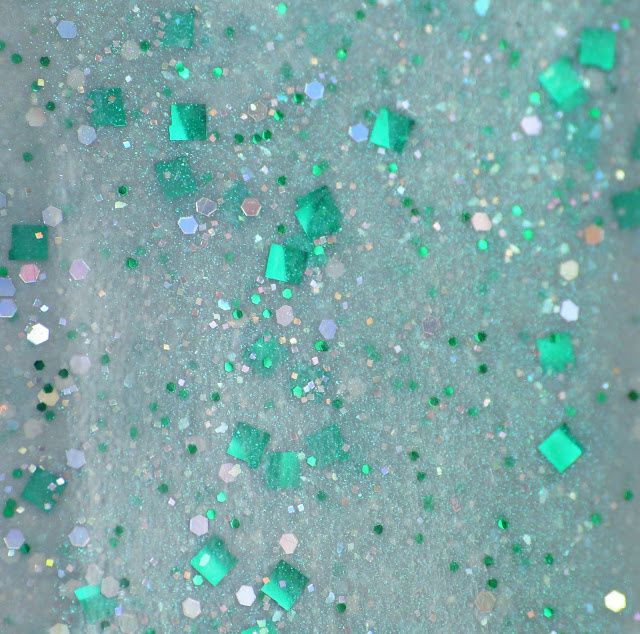 Now And Then - pale lavender base with purple and white glitter. There are like tiny shredded glitter particles in the mix which look really cool. They are more visible in the macro shot. This one has a very good pigmentation :) I'm wearing two regular coats which were enough for full coverage. It also dried fast but I still applied topcoat to smooth out the surface. Overall very pretty polish with good formula.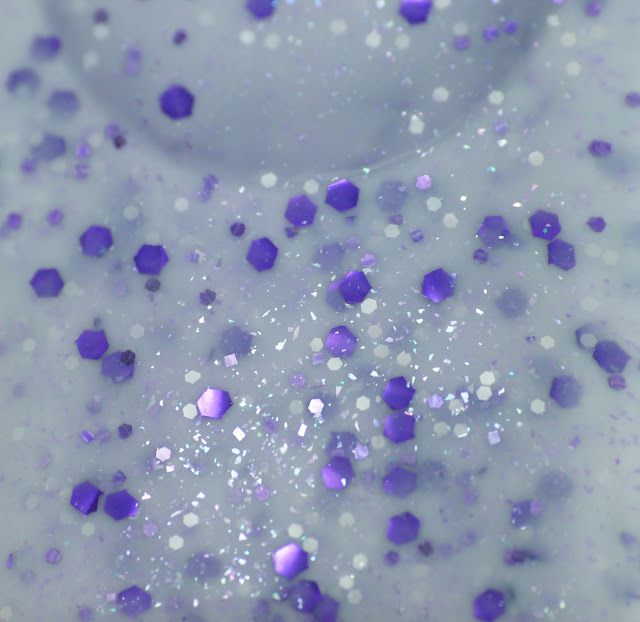 Serendipity - light blue base with magenta and purple glitter. I find this to be quite unusual colour combination. It applied easily and the pigmentation is good too. I've applied two thicker coats which caused slightly longer drying time. When the polish dried the finish was slightly gritty so I needed a topcoat.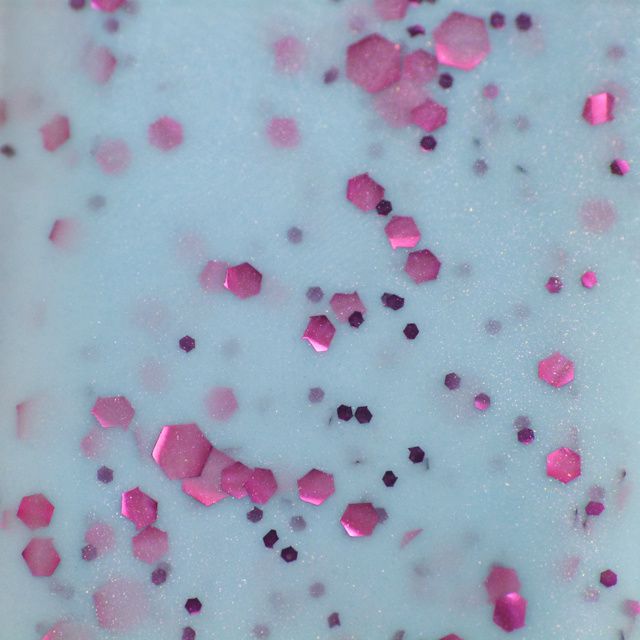 Overall, I'm happy with these polishes. I never expect much from indies and I'm mostly pleasantly surprised. I like the unusual colour combinations and that the polish is easy to apply and is mostly opaque in two coats. I'm really looking forward to trying more Cadillacquer polishes so I hope you'll check back in for more soon ;)
Each bottle of Cadillacquer has 15ml and black ridged cap that makes opening the polishes easy.
You can purchase Cadillacquer polishes in Madeleine's Etsy store and they will be available at Harlow & Co. soon. Each polish is currently priced at $12 and international shipping is available.Stay up to date at Cadillacquer Facebook page.
*These were provided for a review