Hello lovelies,
There's A LOT of things going on right now including the Google Reader 'retiring' so you can follow me on Bloglovin' HERE. Thank you so much to those who already added me there!
Another news is that I have entered a nail art competition and I would be endlessly grateful is you would vote for me. Simply 'Like' the following photo on FB (You can also like the Nail World page, they share lots of nail art):  http://www.facebook.com/photo.php?fbid=385731414858181&set;=a.381245008640155.1073741825.328289467269043&type;=3&theater;  THANK YOU!
And for today's nail art - I finally did it! This is my first ever tribal print manicure and I hope you'll like it. I've done a tutorial as well but there were so many steps and patterns that it's not that detailed, sorry.
I have used Nicole by OPI Selena, Love Song and Spring Break and black acrylic paint. I have sealed the designs with Seche Vite topcoat.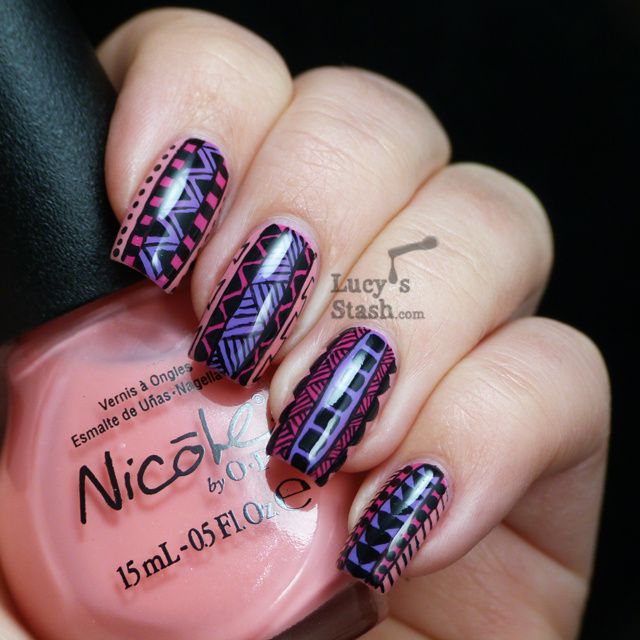 Start with painting your nails with Selena. Then paint a pink stripe in the middle part of the nail with Spring Break. I've used the brush in the nail polish. Then again with the brush paint thin stripe in the middle of the pink stripe with Love song.
Then follow the tutorial below ;)