Hello lovelies,
Sorry for not posting yesterday, I've been to Christmas markets in London and didn't prepare any post for you. Booo! So today I'll show you a nail art with tutorial ;)
I've prepared simple galaxy nail art and this time it's all purple! I've used Zoya Payton as a base colour because it's beautiful and the chunky holographic glitter looks like stars :)
Here's a simple picture tutorial for this manicure. You will need:
Base colour - I've used Zoya Payton because of the holographic glitter in it
White, pink creme and purple creme polish, dotting tool, small detailing brush and topcoat (I've used Zoya polishes and Seche Vite topcoat).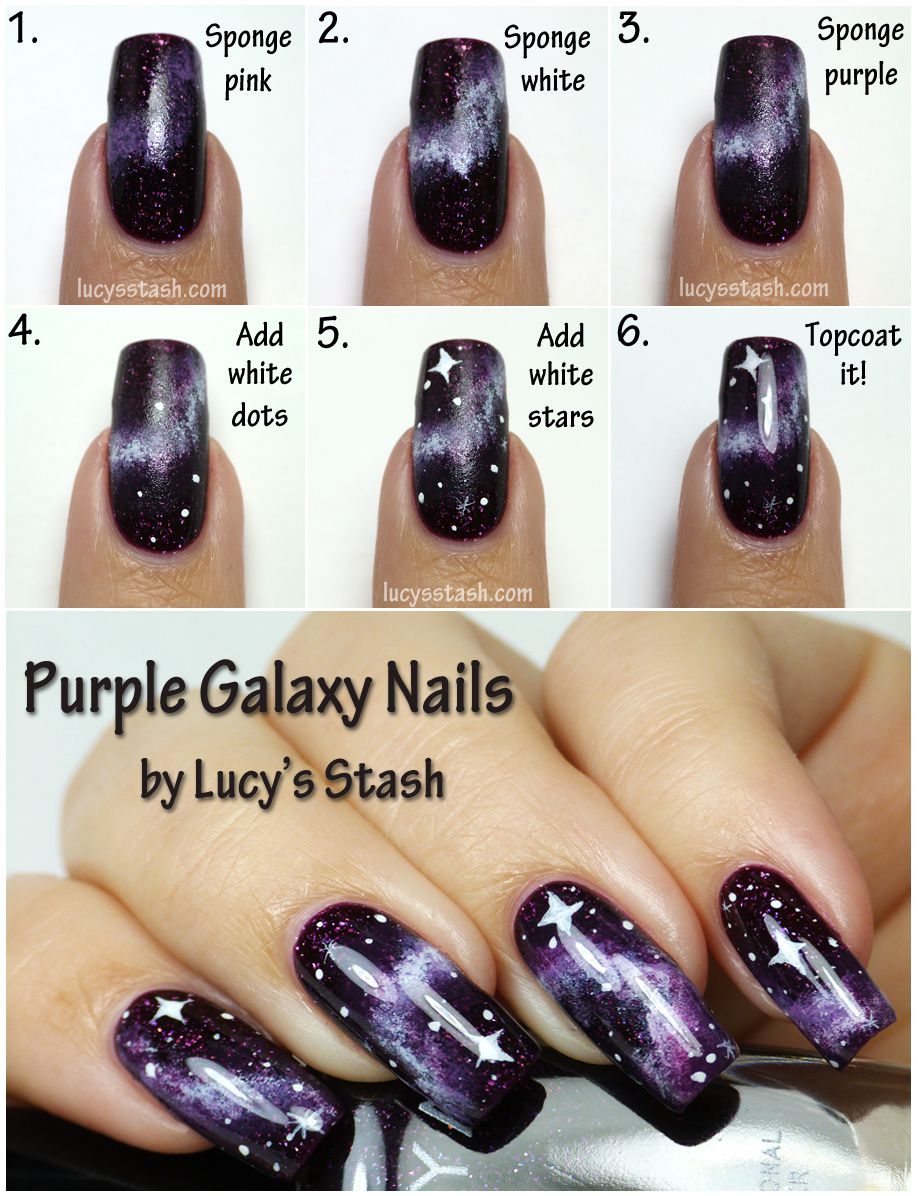 I really liked the end result and it took so little to create it. So what do you think?
Have a lovely evening!