*PR sample
Hello lovelies,
Today I have here a very special product - a Bio Seaweed Gel UNITY All-In-One Colour Gel Polish that can be cured under the natural sunlight as well as in the UV or LED lamp! I never use gel polishes but the idea intrigued me. Apparently this product is very popular in Canadian salons. Let's have a look at the product first:
"UNITY is smooth to apply, self-levelling and never shrinks or wrinkles. With over 130 colours, UNITY is the industry favourite colour gel polish for nail art! Each bottle is good to the last drop | Bio Seaweed Gel never dries out. BSG promotes zero dehydration, weakening or staining of the natural nails."
FORMALDEHYDE, TOLUENE, DBP, BHA & SOLVENT FREE

It all sounds very good but I needed to try it for myself and see if all the claims are true. Here's the whole process and my experience:
Step 1 - Prep
The nail needs to be wiped out with 70%+ alcohol, no sanding is necessary. I've just used a prep solution from Dazzle Dry I've already had. Always make sure that your prep product contains alcohol. Let the nails dry properly.
Step 2 - Application
Apply first coat directly on the nail, no base coat is required. You'll need two coats for perfect coverage. The BSG is supposed to be applied in thin coats and I did just that. It applied just like regular nail polish but the formula was much thicker and a bit glue-like. It went on well and the pigmentation was good so two thin coats worked out well.
Step 3 - Clean up
This is not an official step but it is important to do the clean up now straight after application. Once the gel polish is cured you won't be able to tidy up. I've used acetone and small brush as usual.
Step 4 - Curing
Claim: UNITY ALL-IN-ONE Colour Gel Polish Cure Times:
LED 30 SECONDS – UV 60 SECONDS – SUNLIGHT (REALLY!) 30 SECONDS TO 2 MINUTES
I do not own UV or LED lamp so my choice was natural sunlight curing. In my personal experience it takes longer than 2 minutes to cure the polish in the sun during these Autumn/Winter months. I've tested it in November and I'm told the polish cures faster during the Summer months. I've held my hand in the sun for five minutes, then poked to the side of the nail with my nail and I could tell it was still not cured properly at the sides. I've turned my hand so the sides of my nails would be in the sun and after few minutes I've repeated this with the other side. Now - my nails are very curved so not everyone might have this problem. I'm aware that the sides haven't been in the full direct sun so that's probably why they haven't cured fast.
Once you cure the polish DO NOT TOUCH THE NAIL SURFACE for about 2 minutes or you might dull the shine. Also I have noticed that the polish have shrunk a bit at the tips even though I 'wrapped them up', you can see it in the pictures.
If you own UV or LED lamp use it, it will be much less hassle and it will save you time.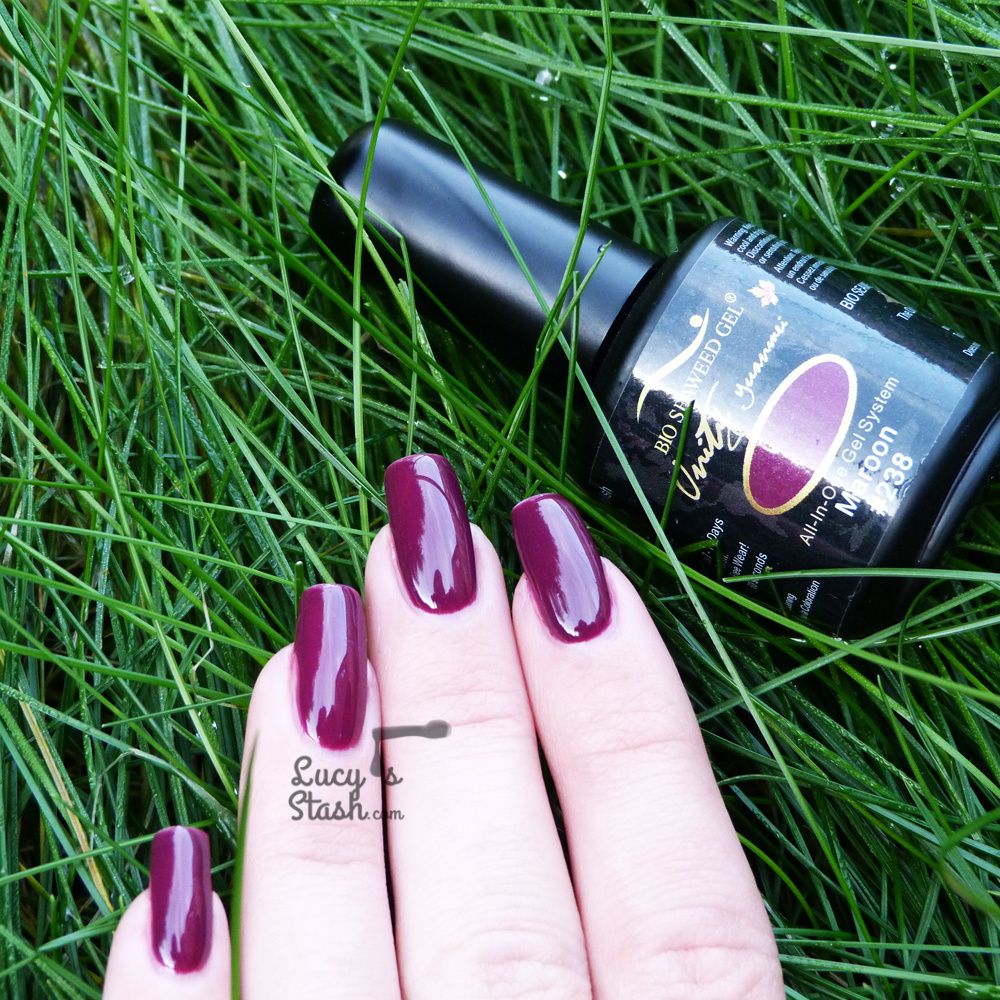 Step 4 - Removal
Claim: Soak-off removal in less than 10 minutes.
I have used Magis soak of stripes (reviewed here) which are basically foil strips with pads. I have put acetone on them and left them wrapped on my nails for 6 minutes. It worked fine but don't expect the gel to come of like nail polish. it will soften and peel off but I needed to scrape the rest off with orange stick. I was told that is completely normal. After I scraped off everything I cleaned the nails again with clean cotton pad and acetone; I managed to get everything off. The removal is a bit more time consuming than nail polish removal but if the gel manicure lasts for up to two weeks it's not that much hassle. I've put together a little tutorial on the removal process: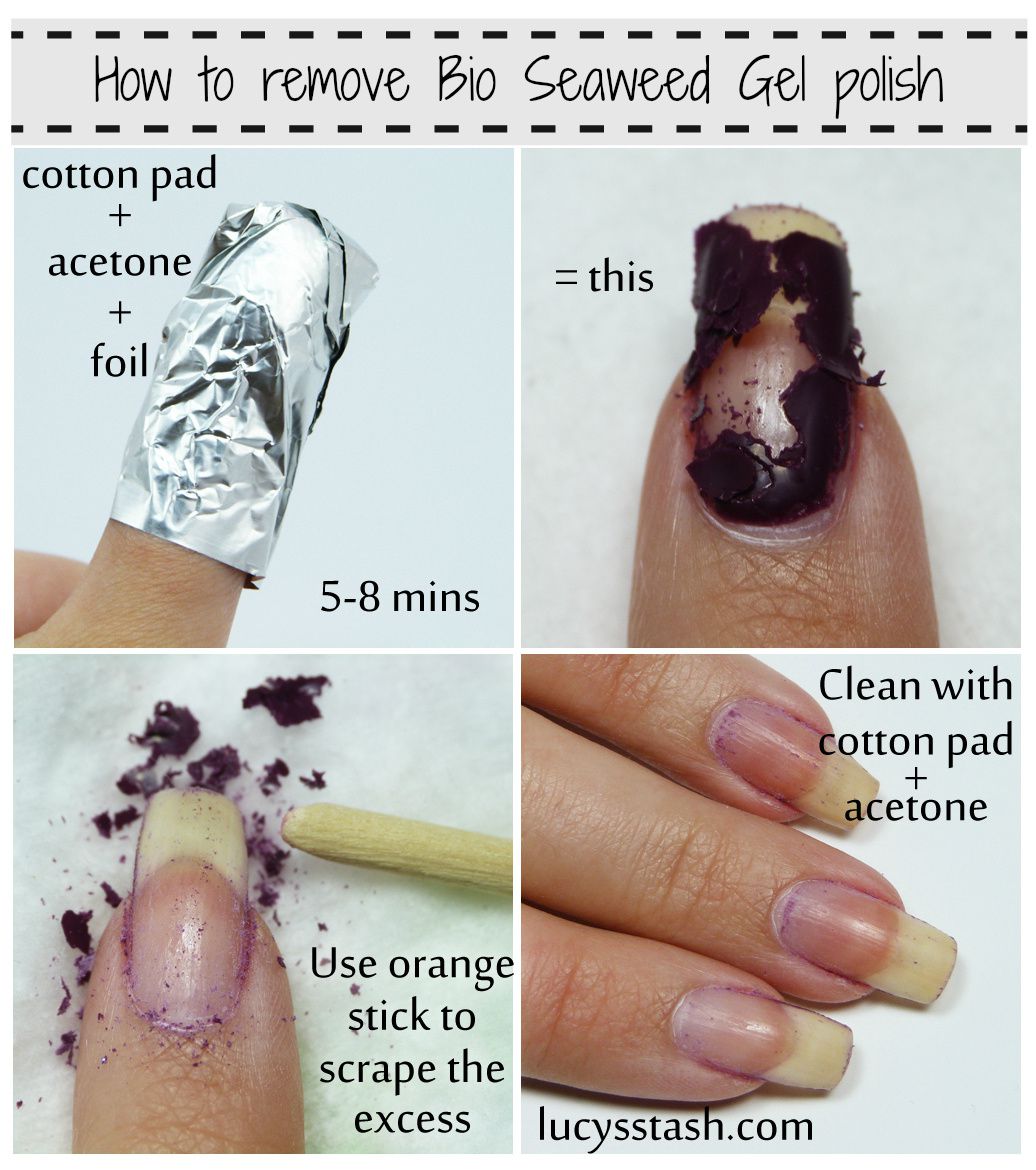 Ok it's really hard to write a conclusion and whether I would recommend or not because I'm really conflicted about this product. On one hand it seems to be an amazing product for those who like to have polished and perfect nails for as long as possible...which I suppose is most of the consumers who are not bloggers. On the other hand for me as a blogger it is a product that I wouldn't use almost at all because I like to and have to change colours often.
So what I'm trying to say is...it works and it seems to fulfil most of the claims except the claimed time for curing in the sun (because the sun is weak at this time of the year) so I would recommend using it with UV or LED lamp. If you're after gel finish that will last longer than nail polish but without any bad effects on your nails, this could be a great product for you.
Bio Seaweed Gel products are available on their website (UK distributor). You can also follow them on Twitter and Facebook.
*PR sample