*PR sample
Hello lovelies,
Hope you're looking forward to see another A England shade from the Burne-Jones Dream collection! This collection is inspired by series of The Legend of Briar Rose (Sleeping Beauty) paintings by Edward Burne-Jones. It consists of five shades infused with scattered holographic particles. If you've missed it, I've posted swatches of Briar Rose here.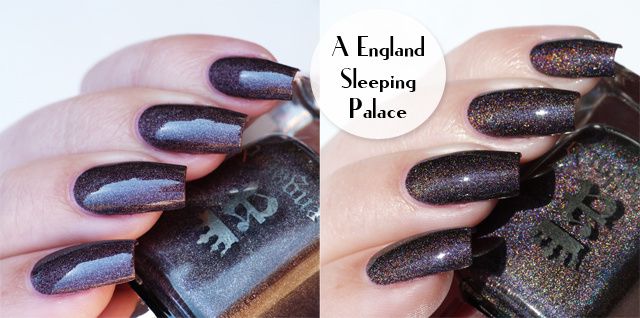 Sleeping Palace - dusty eggplant purple with scattered holographic particles. What a beauty! The holo effect is subtle yet clearly visible in the sun. I do however like the polish in the shade a lot as well. If paired with topcoat, it has mirror-like shine and the holographic particles look like grey specks embedded in eggplant purple. 
The formula was absolutely excellent, I dare to say one of the best I've tried. It is 'one-coater' that applied very easily and it's not streaky or thick. The drying time was good and I've applied Barielle Ultra Speed Dry Manicure Extender on top.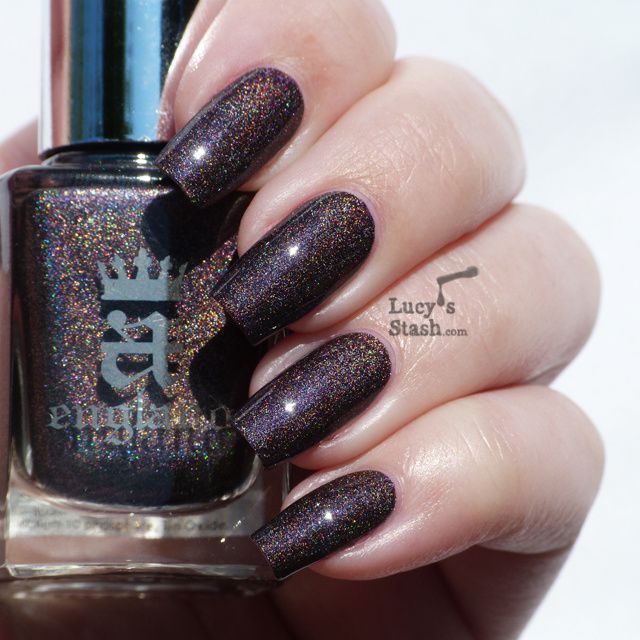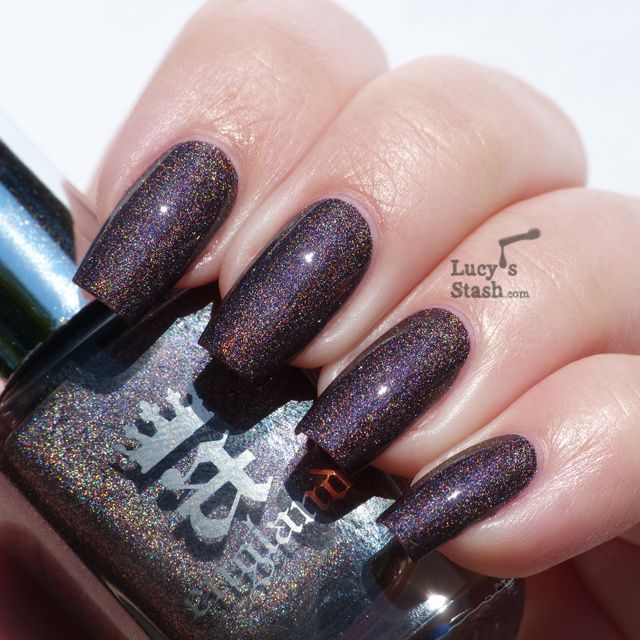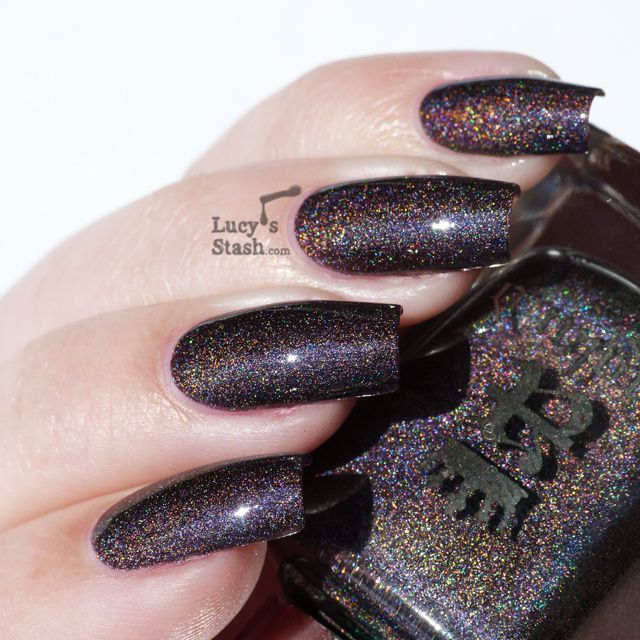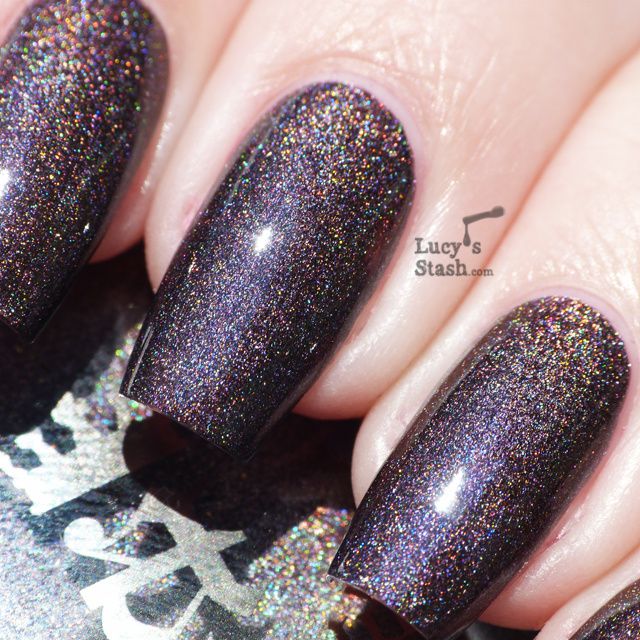 Pictures in the shade...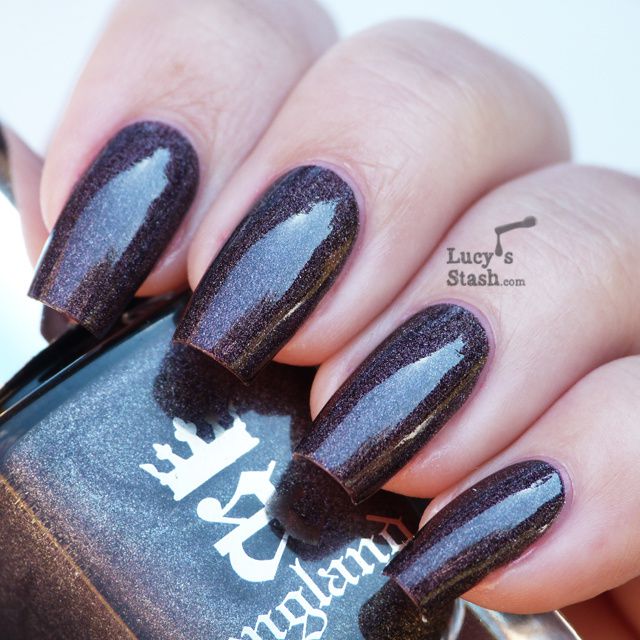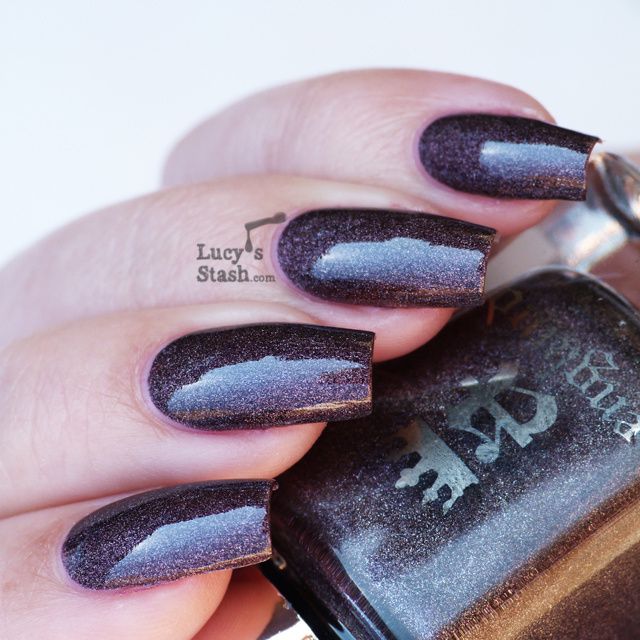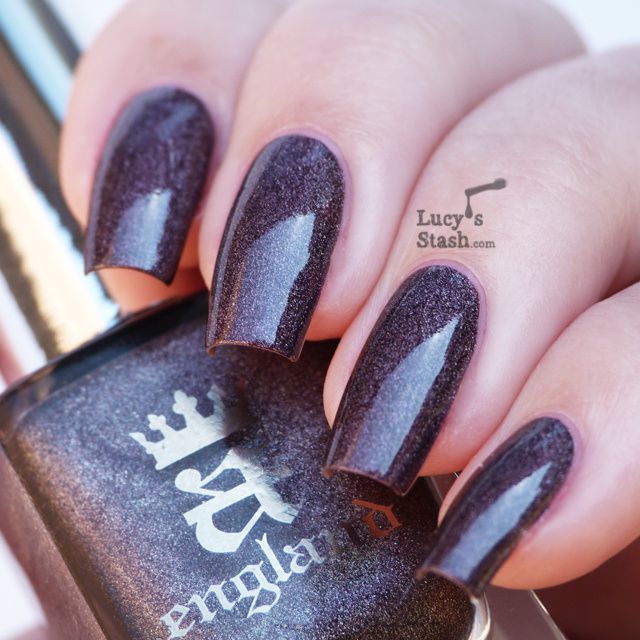 It's a gorgeous, gorgeous colour that is a must-have for every fan of purples!
If you'd like to get your paws on the new A England collection, it is available on pre-order by emailing directly hello@a-england.co.uk, alternatively you can shop in e-shops all over the world, HERE is the full list.