*PR samples
Hello lovelies,
I can't believe it's October again! The cold weather is slowly approaching and with it the Halloween and holiday season. I will be publishing few Halloween-inspired designs during October. I've already shown you earthy gradient inspired by Halloween and today I've been playing with textured polishes.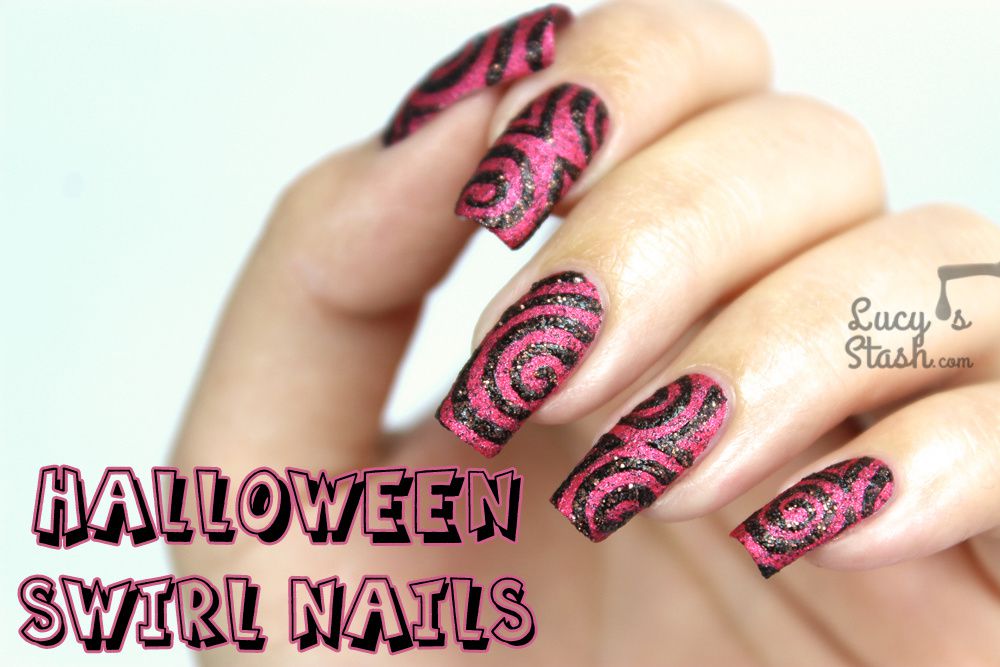 I have used two textured glitter polishes from China Glaze Apocalypse of Color 2014 Halloween collection - Love Your Guts & Getting To Gnaw You. All I did was paint two coats of Love Your Guts and when it dried I painted swirls and lines with small brush and Getting To Gnaw You. Simples!
I find Getting To Gnaw You very interesting because I don't have any colour similar to this. It has dark brown base with copper glitter and it dries nicely textured but looks lovely with topcoat as well. I love how the textured effect 'made' the manicure, it looks so much better than classic glossy finish.
Both polishes were sent to me by nailpolish.co.uk, and they can be purchased for £4.95 each. Nailpolish.co.uk is UK online store that offers various nail polish brands including China Glaze, OPI, Sally Hansen etc. plus it offers free delivery!
So what do you think? Would you wear textured design like this or are you done with the texture trend? Let me know in the comments!
Have a lovely day. Lucie x