*PR Sample
Hello lovelies,
Hope you'll all well! Today I'd like to show you an experiment but it is also a review. Every time I went to a hobby/craft shop I've been checking out scrap booking stickers but never really purchased them because they seemed a bit big for nails. But I've always wanted to try them mind and had that nagging feeling somewhere in the back of my mind. So when I was approached by Born Pretty Store if I'd like to try and review their stickers, I was very pleased to say yes!
I have combined two ways of using the stickers - the first one is to stick the stickers on top of the painted nail and the second one sponging silver nail polish over the sticker and then removing it.
I have used Clinique Party Red as a base colour, A England Camelot for the sponged accent nail and Born Pretty Store Embossed Texture stickers.
Don't forget that you can use 10% off discount code LHJ61 for any purchase.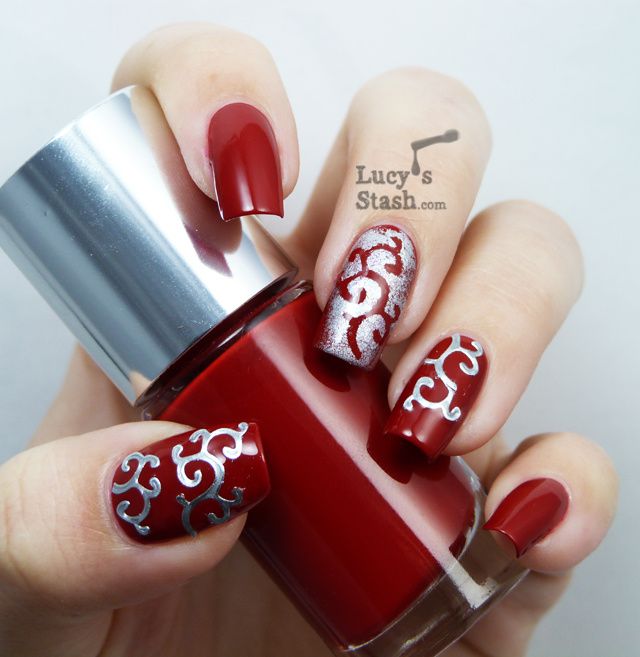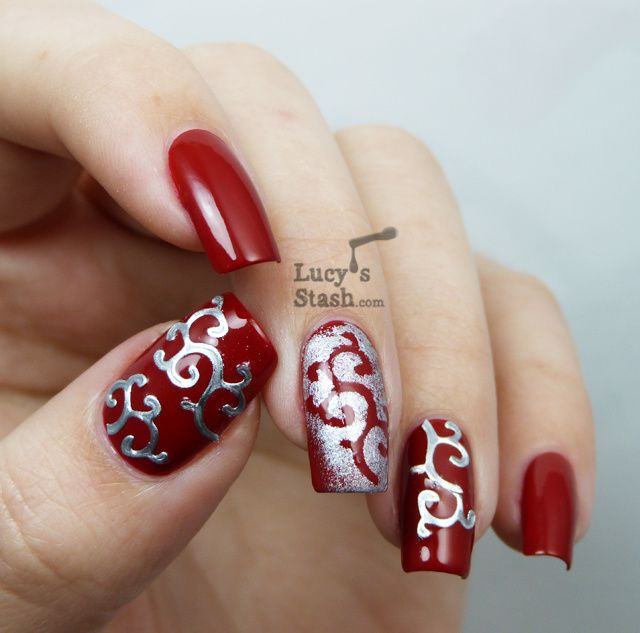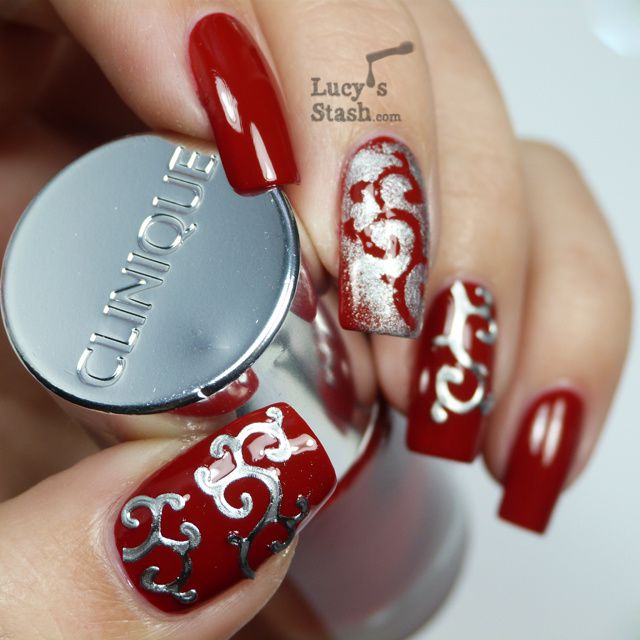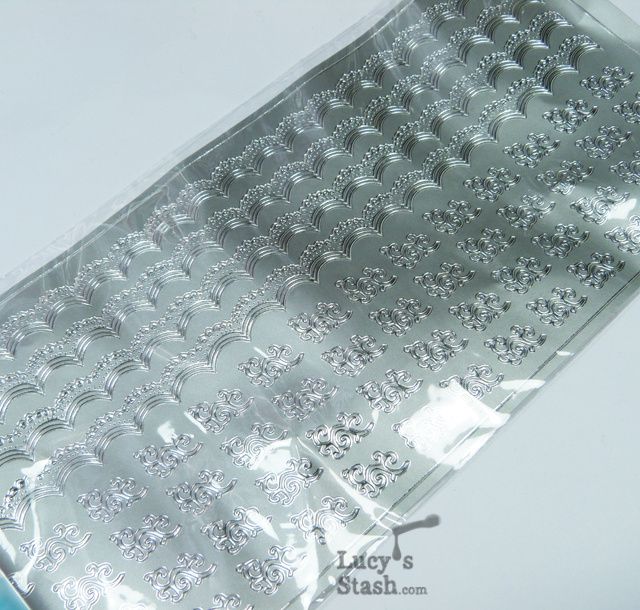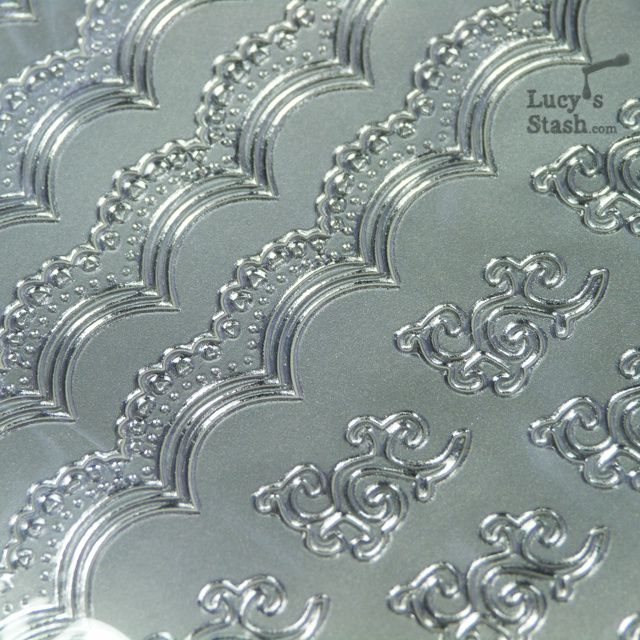 At first glance this seems like a great idea. the stickers look pretty, they are small enough to go on the nail BUT they just don't adhere properly at the edges. I just couldn't make them stick and the ends kept peeling off. I've tried wet polish, nail glue, polishing over it, nothing has worked :( The stickers are too thick for curved nails and they don't keep the shape when bended. I guess I'll have to use them just for decorating photo album. I'm disappointed to say that I can't recommend this product for use on nails.
EDIT: Apparently the stickers work better with UV gel nails so if you're wearing those you might find these stickers will work or you.