Hello :)
Today I have swatches and review of another polish from Beetlejuice collection - Purple Blue.
Purple Blue - Purple duochrome changing to blue. This polish is a bit like foil finish, very shimmery and I find it very hard to describe :) The formula is quite nice - polish is easy to apply as it is not too watery. I applied two thicker coats so you might also do three thinner coats. Polish dried quite fast which I liked and didn't leave streaks.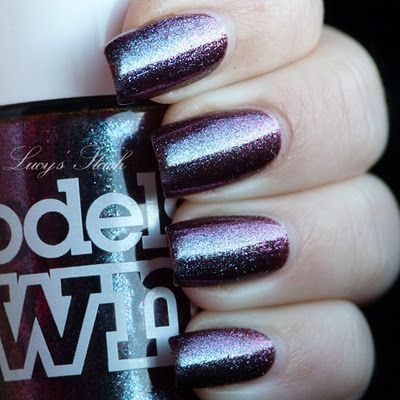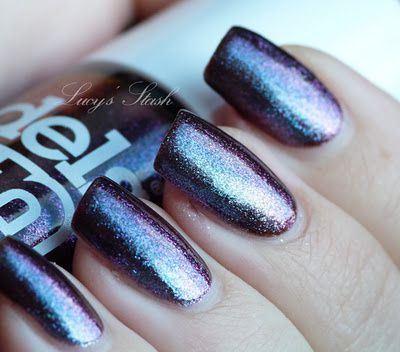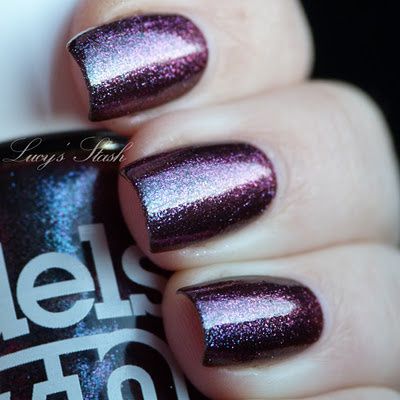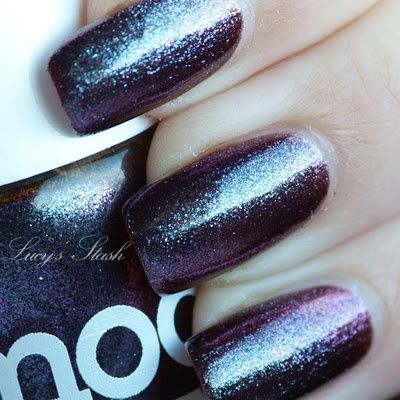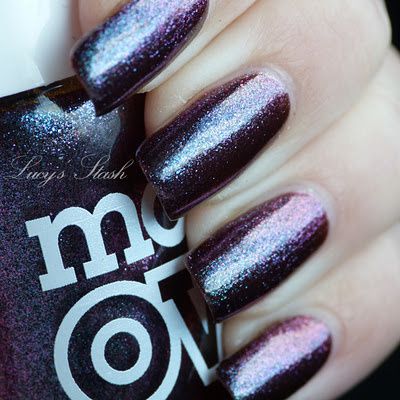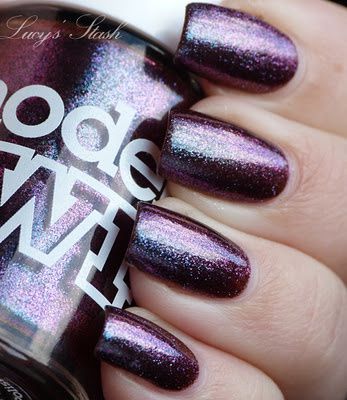 Purple Blue instantly reminded me of MAC Formidable! from Venomous Villains collection. I don't own Formidable! anymore so I will just show you a picture to compare.