Hello lovelies,
I know my blog is mainly about nail polishes but I thought I might share my favourite beauty products of 2011. And after all it's my blog and I can write about anything I want :D :D Some of the products became absolute necessity for me and it might just inspire you :) So here we go:
Skincare:
Care Set Pure Nutrition by Santaverde - it contains 30 ml Medium Aloe Vera Cream and 30 ml Extra Rich Beauty Elixir. I love this stuff! I don't think I've ever had better skin care than this. Santaverde cosmetics do not contain water, but instead contain pure Aloe Vera plant juice and it makes wonders with my skin! I use the cream for a day and the Beauty Elixir oil for the night. I wake up with nourished healthy skin and all it takes is few drops. The set retails for £56 but you can get it as a gift if you'll subscribe to Amarya Beauty Box for a whole year!
Colbert MD Nourish Eye Cream - I had this eye cream in my Boudoir Prive box and stocked up on few more pots because full size (15ml) costs whopping £90! I really like its light but nourishing formula and it seems to help with my dark circles a bit (but really only a bit). I use it mainly in the evening but occassionally in the morning too.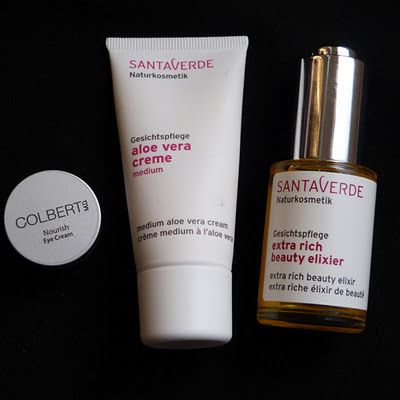 Make up:
MAC eyeshadow palettes - I don't think these needs an introduction :) I use these four MAC palettes the most out of my all eyeshadows! I'd say I use Carbon, Smoke & Diamonds, Bisque and Shroom the most out of all. Nehru is missing in the picture, I still have to depot it :)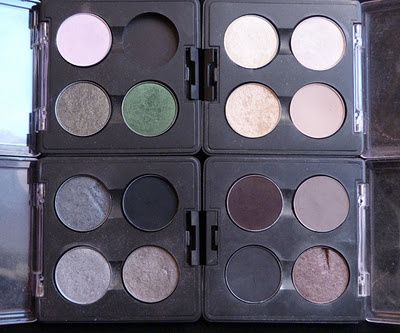 Too Faced Shadow Insurance - this has been my favourite eyeshadow base for about a year and a half. I much prefer it to Urban Decay Primer Potion which had left me like beige streaks on my eyelids. TF Shadow Insurance blends into transparent colour and it dries fast enough not crease when I open my eye after application. Also it's in a tube so you'll be able to use entire product not like with the UDPP (unless you cut the bottle and scoop the product out).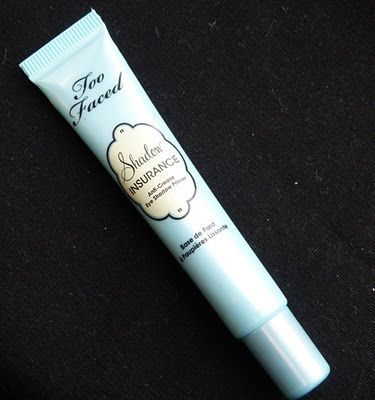 MAC Fluidline in Blacktrack  - this is my all time favourite eyeliner! I've tried all different types from felt tip eyeliners through to pencils and liquid eyeliners but I like this one the best. I apply it with eyeliner brush :)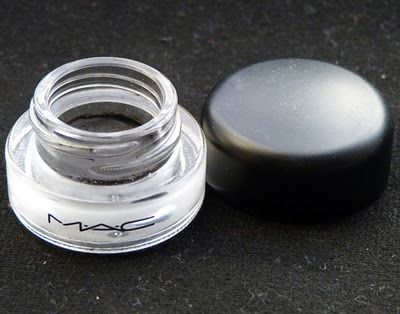 Sephora Perfecting Lash Primer - I never apply mascara without a primer, it makes quite a difference to me. I have quite long lashes but not really thick so the primer helps a bit with that. I'm currently using Silk Naturals' Eye Lash Conditioning gel to help my eyelashes grow but it's too early to tell if it works..oh and just few days ago I started to use Talika too :)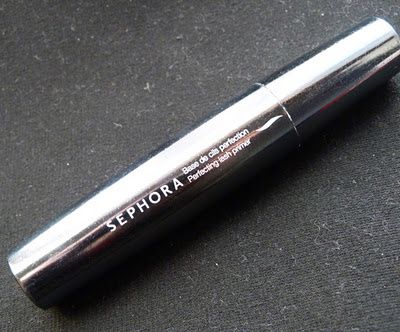 Maybelline The One by One Volume Express Mascara - stupid name but makes nice and separated eyelashes :) I never had an all time favourite mascara because I simply buy one, use it till it's dry and then purchase different one. I've been using this one for quite a while and I would recommend it, especially for the price.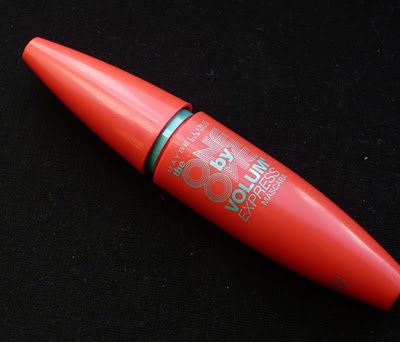 Illamasqua Concealer - This has been my fav concealer for some time and I would probably get another one if I ever finish it. I like this creamy concealer because it is not too creamy (if that makes sense), it is thicker so after I dab it and blend it stays in its place and doesn't crease. I bought this one at Asos so I didn't get the right shade but after I apply makeup and powder it looks fine.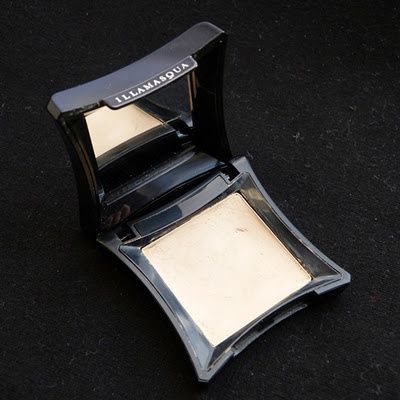 Revlon PhotoReady makeup - I've purchased this makeup only recently because I needed a heavier colour for winter and I am really happy with it. It's my #1 makeup right now. It matches my skin tone very well and it lasts on me whole day.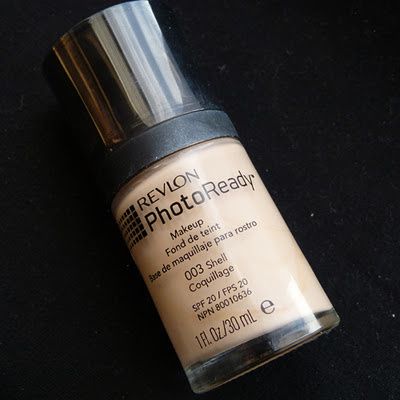 T. LeClerc Loose Powder - This has been my #1 powder for about two years now and I still really like but I'm slowly finishing my fourth jar and I think I will try Chanel loose powder this time. It is really nice powder, very fine, lightly colouring however the price tag hurts - £35 for 25 grams.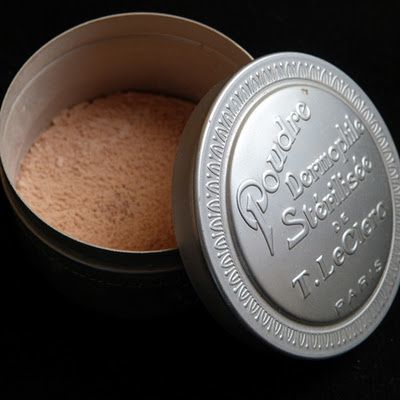 T. LeClerc Multi Use bronzing powder in Aurore - This has been my favourite go to bronzer/blush for the past two years. I use it from the late spring till the late Autumn. The colour is easy to regulate and it is not too bronze-y. I think it will last me forever.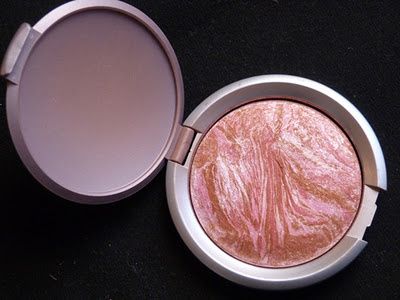 My fav blushes MAC Harmony, Illamasqua Beg and recent addition Sleek Fenberry -Harmony is a great blush for contouring so if I fancy it I contour my face a bit with this one. Illamasqua Beg is insanely pigmented blush, it takes only a light dab and it is almost enough for both my cheeks. Sleek Fenberry is currently my go-to blush as it's new (I know :D) and it has really nice colour and pigmentation. I thought I would show you my top three blushes, I couldn't select just one :)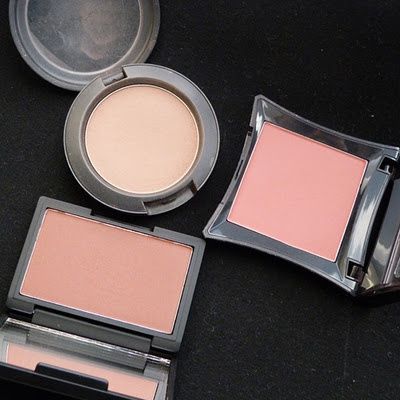 Fragrance:
Boss Orange by Hugo Boss - I got this fragrance from my boyfriend as a graduation present and for the past year it has been my absolute favourite of all times! Fresh citrusy scent that doesn't give me headache...I couldn't wish for more :D No seriously..I really have problem to choose fragrance as I can't stand most of them and they give me headache but this one is just prefect.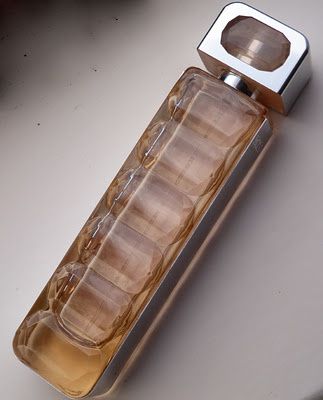 Hair:
Tangle Teezer - You surely must have heard of this little thingy. I cannot imagine my life without it! It helps me so much with untangling my very long hair and I would never ever ever go back to an ordinary comb!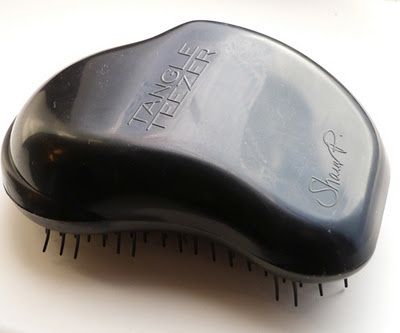 So there you go, my favourites of 2011 :) I hope you've enjoyed this posted, maybe inspired yourself and I will welcome any comments and suggestions you might have :)