Hello lovelies,
So yesterday I've reviewed piCture pOlish Monroe, gorgeous berry jelly with holo particles and today I'll show you a nail art I've done over it.
I have chosen another zentangle pattern in black and white acrylic paint. I've seen similar pattern on some stamping plates and and admittedly I've seen something similar on one or two bloggers before but I can't remember on whom. If you know, let me know, I'll gladly link to them.
I've done a picture tutorial for you as well, hope you'll try and recreate this design :)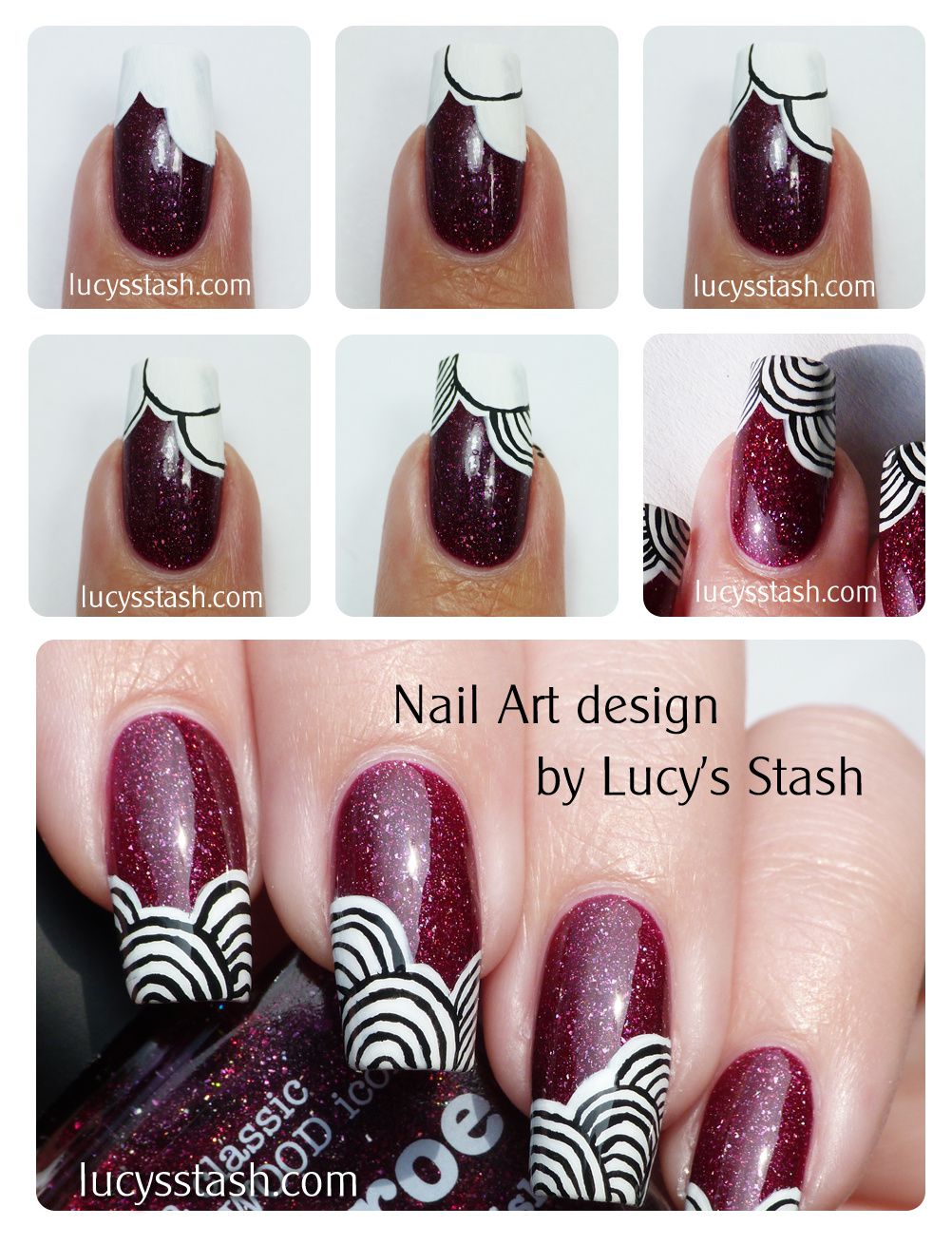 Hope you liked it and have a lovely day everyone!