*These were provided for a review
Hello lovelies,

I  know, I know...I'm a bit late with these but I'm totally swamped with work and life generally!  I hope you'll still enjoy my swatches though :)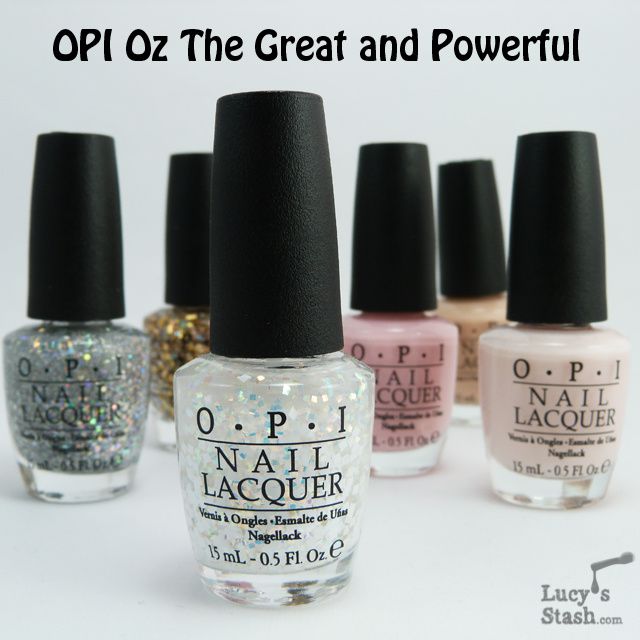 This collection consists of six limited edition polishes and one new liquid Sand and is inspired by Disney's Oz The Great and Powerful.
From Press Release: "OPI is very excited to take this fantastical journey with Disney," explains Suzi Weiss-Fischmann, OPI Executive VP & Artistic Director. "Inspired by the magic of Oz The Great and Powerful, this SoftShades collection captures the whimsy seen in the film, from glittery shades packed with white, gold and silvery iridescent confetti – Lights of Emerald City, When Monkeys Fly! and Which is Witch? – to soft neutrals in white, beige and pink – Don't Burst My Bubble, Glints of Glinda and I Theodora You.
Don't Burst My Bubble - pale milky pink jelly. This is a very sheer soft shade suitable for French manicure or jelly sandwich manicures. I have applied three thick coats to get reasonable coverage. It applied very easily and dried fast and glossy so no complaints here. I really liked how the result looked but three thick coats are just too much hassle for me.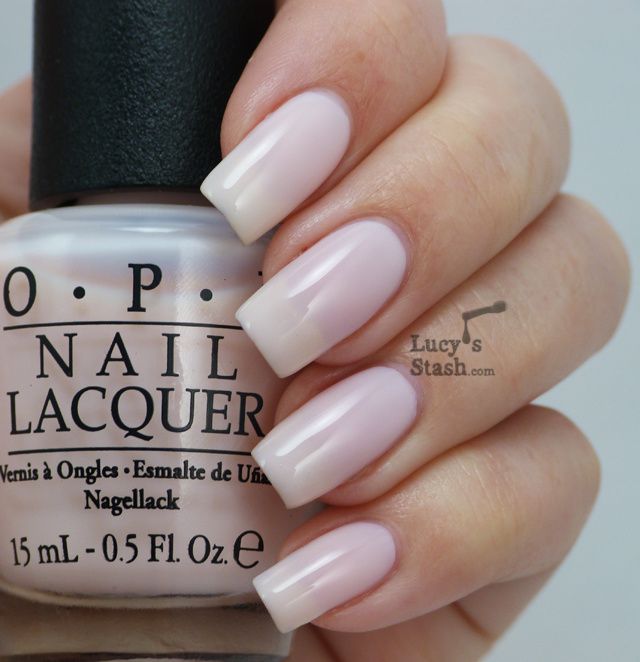 I Theodora You - cotton candy pink jelly. Again, this is another sheer shade that I needed to build up to get some coverage. I'm wearing three thick coats and they dried rather slowly because of the thick layer. If applied in thin layer, the polish dries fast. The colour is quite flattering and very pretty, I liked it on me.
Glints Of Glinda - peachy beige jelly. This is the last of the three soft jelly shades and also my least favourite. The shade doesn't look nice at all on my nails. I again needed three thicker coats for the coverage you see in the pictures and it just wasn't enough. My nail line is still visible which I hate. The formula was good as with the other two shades - applied well and dried fast in thin coats.
Lights Of Emerald City - white square glitter mixed with opalescent square glitter in a clear base. I've applied one coat over I Theodora You. I got a good amount of glitter on the brush and it applied nicely. I've had to spend a bit of time on the glitter placement so it's nice and relatively even. 
When Monkeys Fly! - big gold glitter mixed with smaller holo glitter, all in a clear base. Oh yes, yes, this is the infamous polish with so called 'taco glitter'. To my surprise the glitter in my bottle looks tacoed  in the bottle but once I've applied it to the nail it was actually pretty ok, maybe it just went on the nail the tacoed side down. I've applied one coat over Glints Of Glinda and had to play with the glitter placement. I've also applied one coat of Seche Vite topcoat. Before you accuse me of not being honest, please check the last picture of When Monkeys Fly! to see that my glitter really wasn't horribly tacoed like some of the other ones. If you do however got curled glitter, you can get it exchanged as OPI has listened to its customers' complaints. 
Which Is Witch? - different sizes of holographic glitter in a clear base. Since there's no emerald nail polish in the collection I supplied one ;) I've applied one coat of Which Is Witch? over Color Club Wild Cactus and no topcoat. You can see that it dried slightly gritty so next time I'll need a topcoat. The bottle is packed with glitter so you'll get plenty on the brush. The removal was difficult as with any other glitter.
What Wizardry Is This? - greenish brown Liquid Sand texture polish. I'm not over the moon from this shade, it's not my type of colour. The formula is good, it applied well and I needed two coats for full coverage. This Liquid Sand does not contain glitter particles as the first Mariah Carey ones did. It dries average to slow and the removal is somewhat similar to glitter. 
Overall, this collection did not do it for me. I'm not a huge fan of sheer jellies and green-ish brown colours. I think I'll be much looking forward to the Fall collection :)
Just to sum it up a bit, Oz The Great and Powerful collection has three different finishes (jelly, glitter and texture) so technically you might find at least one polish you like. Formulas are quite good but I think that the whole uproar about the taco glitter in When Monkeys Fly which I've read all about before I even got the bottle into my hands somewhat influenced me into not liking this collection very much despite my bottle being ok.
If you do like any of these polishes then you can buy them at any of your usual stores and e-shops.