Zoya PixieDust Fall 2013 - Review and swatches
*PR sample
Hello lovelies,
I am so late with this collection due to my holiday, sorry! Yes, I'm finally reviewing the Zoya PixieDust collection for Fall 2013. It consists of six new textured shades in Autumn colours.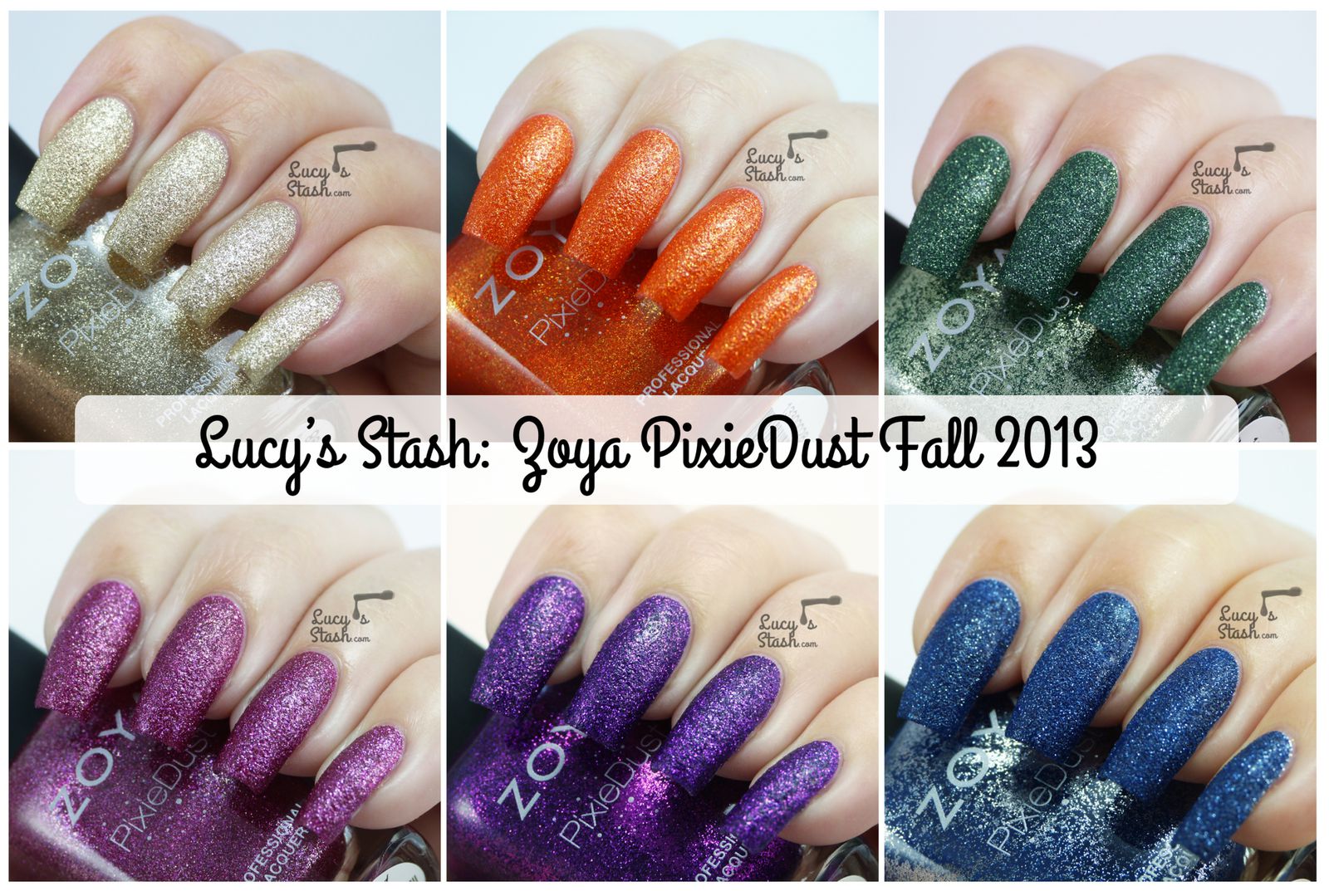 Tomoko - champagne silver. Tomoko is very sparkly with its silver glitter but the base colour is more champagne.

Chita - emerald green. Beautiful emerald or maybe dark forest green packed with silver glitter.

Dhara - copper orange. Dhara is a vibrant orange leaning towards copper and burnt orange shades.

Sunshine - rich denim blue. Zoya describes this shade as Van Gogh blue which might as well be. Sunshine is also packed with silver glitter and it's very sparkly.

Arabella - red-based magenta purple. I think this one is my favourite of them all, absolutely gorgeous and sparkly shade.

Carter - rich grape purple. Carter is a stunning purple filled with fuchsia glitter that definitely stands out!

All of the polishes have the same formula that applied very easily and dried average. It takes slightly longer for PixieDusts to dry and harden up so make sure you allow enough time. They are all well-pigmented and provide full coverage in two regular or thicker coats.
Overall, it's a great colour selection and my favourite so far. I like the PixieDusts very much, especially for pedicures as they last very long without chipping and they sparkle in the sun.
Zoya polishes are available at your usual outlets or at zoya.com
*PR sample