Illamasqua Toxic Nature Collection! Pictures and swatches!
Hey guys! I've been invited to Illamasqua's blogger's event where the new collection Toxic Nature has been introduced. I had no idea what I will see because Illamasqua has been very secretive and did not release any info except neon orange nail polish Gamma.
Toxic Nature will be released on 10th March and it is Spring/Summer collection consisting of 17 new products! I want to thank the whole Illamasqua team for making a great event, friendly atmosphere and inviting me :)
So let's have a look on the pictures!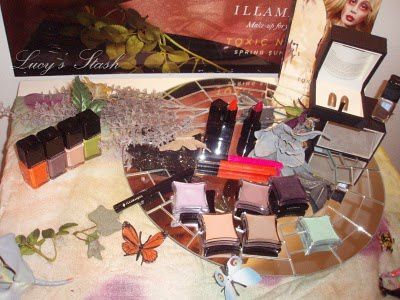 I've made swatches of the products as well so you can start deciding what you'll go for :)
So what do you think?