Illamasqua Theatre Of The Nameless Collection - Berber Pure pigment swatches
Hi everybody! I'm finally back with the first review of Illamasqua Theatre Of The Nameless Collection product. Today I have here Pure pigment Berber. I will be also reviewing two nail polishes Kink and Vice but I just have to wait till my broken nail grows back :-/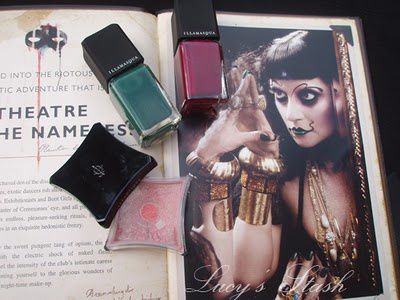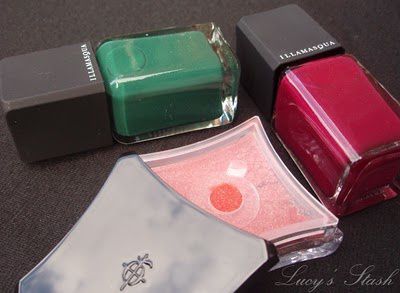 Berber - Auburn Shimmer. This colour is amazing metallic brick red with gold particles. It is very pigmented...and I mean REALLY pigmented. However if you need to wash it, it goes easilly off with water. The packaging is classic like with the rest of the Pure pigments which means a little bit more difficult to open.
What Illamasqua says about this pigment:
"Made to be played with. A metallic, high-shine, pure-colour powder that highlights eyes, cheeks and brows. Mix with eye shadow, blusher or use it on its own to intense effect. Bring out your bold side."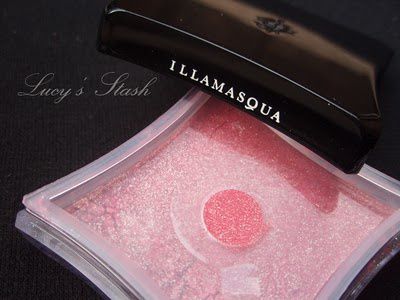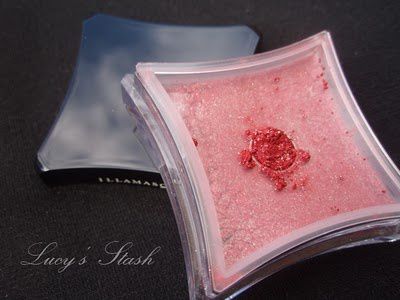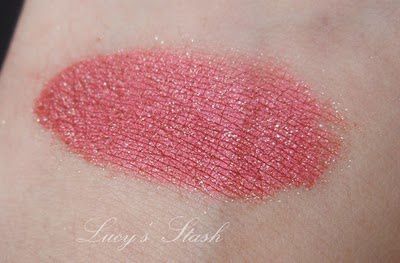 Direct Sunlight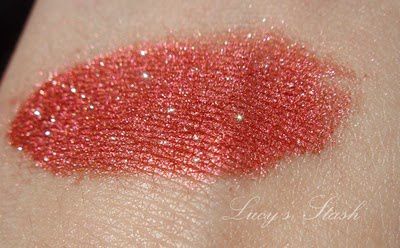 I've tried to use the pigment on my lips and it came out quite well. I wouldn't wear it out but it looks quite nice. I've applied it wet and it created really strong metallic effect. It lost the gold flecks effect but on the lips it doesn't really matter :)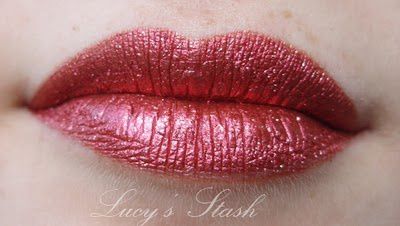 The next thing I experimented with was turning some of the pigment into a nail polish! My first franken :) As I said before, the pigment is super pigmented so I didn't need too much of it. The swatches are without base coat and top coat and two coats. It came out very pretty, much better than it looks in the picture. The colour turned a bit more to an orange shade. It made no streaks and it applied really nicely.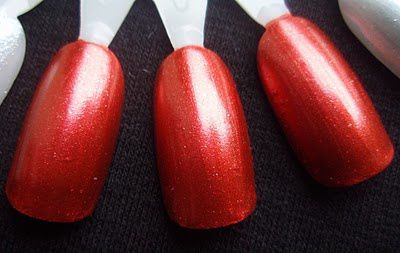 And last but not least - Berber as eyeshadow. I've used it in combination with MAC Nylon, Golden Lemon pigment and e/s Carbon. The eyelashes are Black Curly Long False eyelashes  from KKcenterHK. They look very glamorous, almost like for the photoshoot but probably not for a day wearing. I'm still a beginner with applying eyelashes so excuse my not really precise application.
Berber blended really nicely but when I blended it lost the vibrant colour and the gold particles. So in the end I dabbed a little bit of pigment with my finger on the eyelid. It didn't crease at all, so far so well.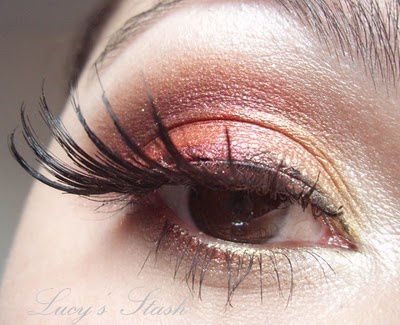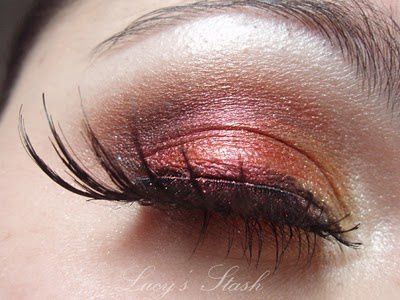 *Some of the products in this post have been sent to me for a review
What products from The Theatre Of The Nameless are your favourites? I'm definitely looking forward to swatch the rubber finish nail polishes!