SpaRitual Conduit from Gold collection for Summer 2012 - Review and swatches
Hello lovelies!
As you may know SpaRitual very recently released special collection called 'Gold'. Collection contains six shades infused with real gold particles! Today I'll review the first out of two shades I've got - Conduit.
SpaRitual says: "Radiate your inner light with our special edition lacquer shades in tones of golden green, rose gold, alloy and copper gold blends, infused with real gold particles. Gold is a symbol of a better moment in time, a period of mental growth and general well-being."
Conduit - copper gold shimmer. Firstly I thought I won't like this colour because I don't wear brown, bronze or copper shades but once I painted my nails I loved it! It felt really luxurious and posh. I guess the 'real gold particles' made it feel much more special :) It applied easily despite the formula being little bit watery. I needed just two coats for a full coverage and the polish dried reasonably fast.
I can't explain it but I felt very intense urge to top the polish with some more gold....but that's for the next post ;)
(enlarge the pictures to get the best quality!)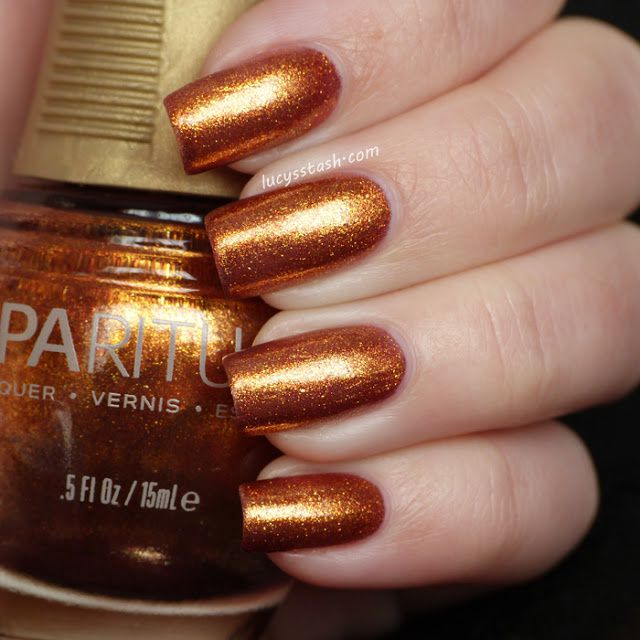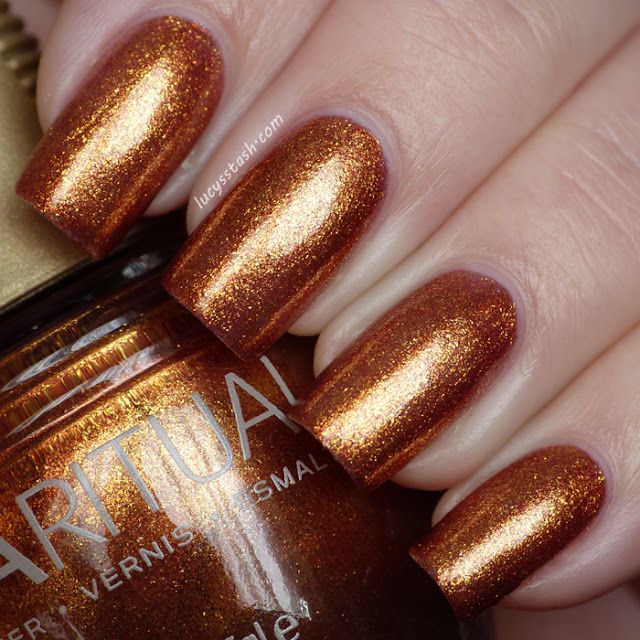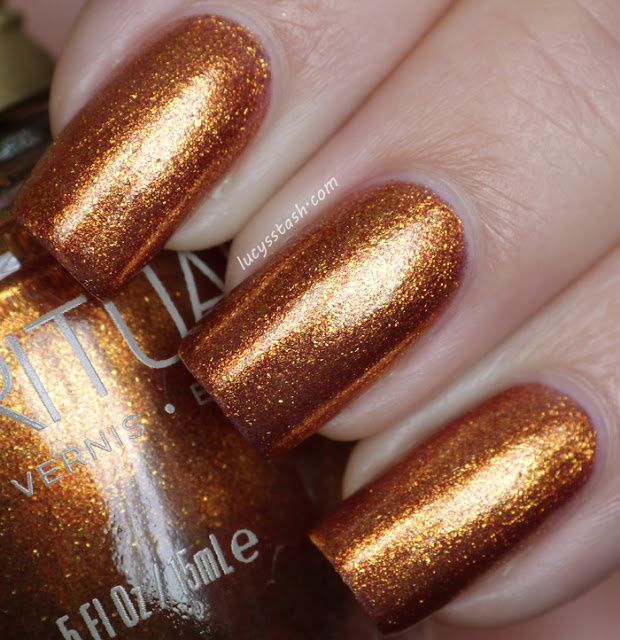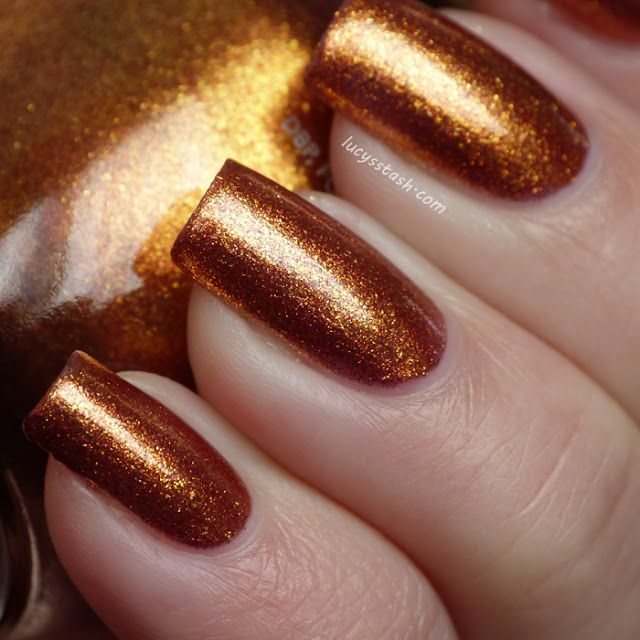 Direct sunlight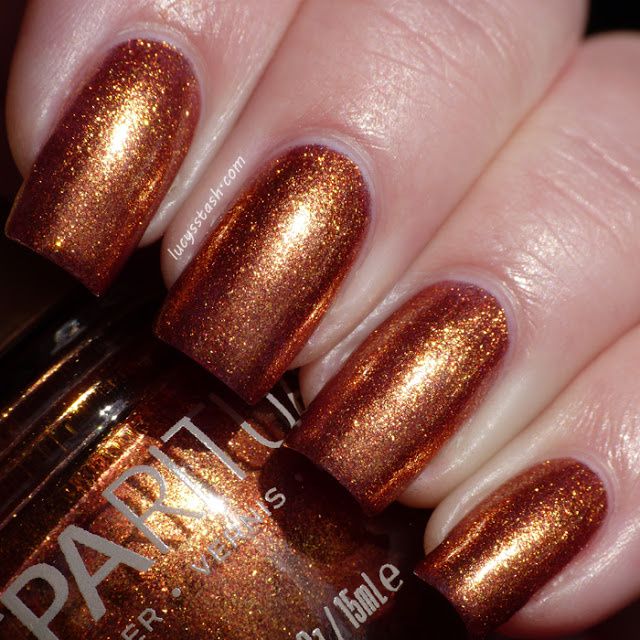 SpaRitual polishes including Gold collection are available now at sparitual.co.uk and anywhere else they are being sold. Bottle (15ml) of a polish from the Gold collection retails for £9.50


*This product has been provided for a review