Guest post: Oooh, Shinies! at Lucy's Stash!
Hello lovelies,
I'm travelling  and having my holiday so I have scheduled few Guest posts from some really lovely ladies. Today awesome Bregje from Oooh, Shinies! blog has prepared really cool stamping manicure. Be sure to check out her blog, it's REALLY good!So let's see the post:
It took me some time to write this guestpost for Lucy, having fosterkittens chew on your platefolder and poking your bottles doesn't help to get some inspiration. And after I made a mani they of course had to help me with sorting the pictures as well, my screen is now covered in tiny paw prints! But in the end I got the mani sorted, and here it is :)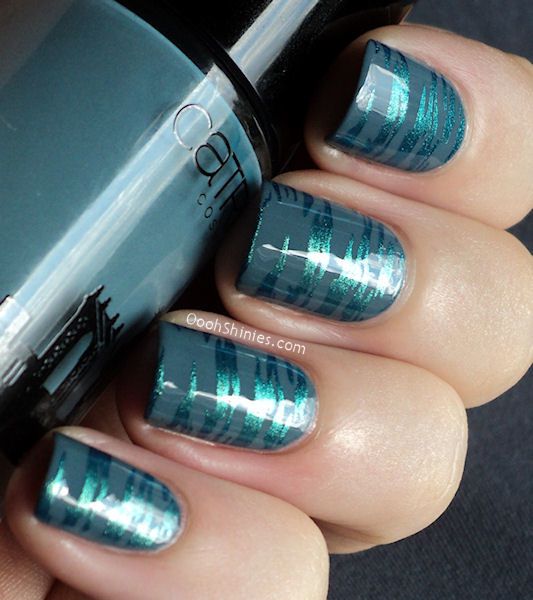 Catrice New York stamped with China Glaze Deviantly Daring and Mash plate 38.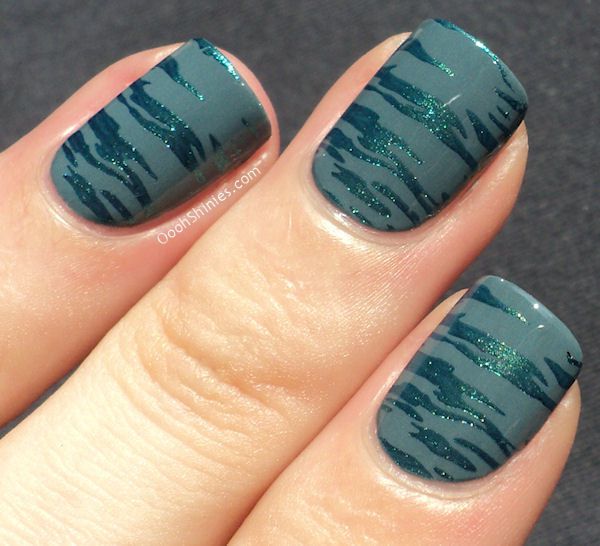 I love stamping with polishes like DD, the subtle changes on your nails depending on the angle and the light, it really adds something to a mani if you ask me!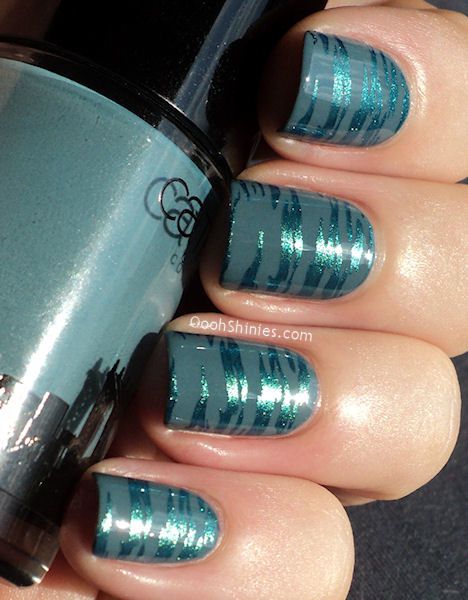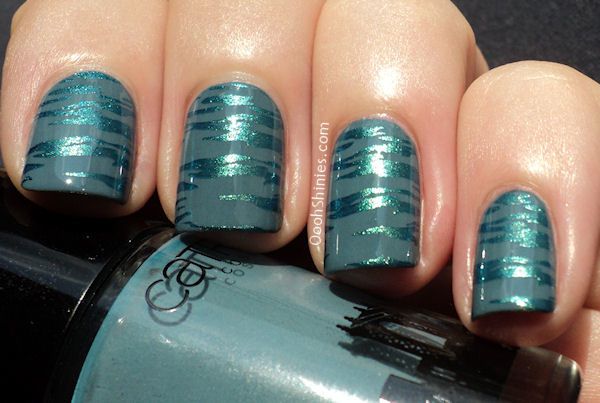 I hope that Lucy is having a great time on her holiday right now (and that she finds loads of pretty polishes) and that you enjoyed my post in the meantime :) Lucy, thanks a lot for having me on your awesome blog, it's an honor to be here
Thanks for looking and take care!
Awesome, right? I love the China Glaze that she used for stamping, it creates such a great effect! Once again, don't forget to visit Oooh, Shinies! blog, it's a really good one!