SpaRitual Soil Duo - Review and swatches
Hi everybody!
Today I'll show you another duo set of polishes from SpaRitual. The set is called Soil Lacquer Duo and it's something special again. Not only SpaRitual polishes are vegan and percentage of the proceeds goes to SOIL but this set includes Wild Flower Seeds!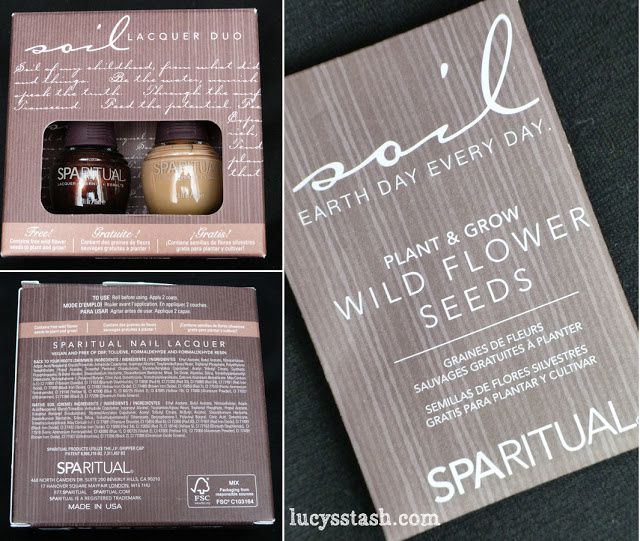 Back To Your Roots -cappuccino creme colour. It's a very earthy shade, light brown/beige and office friendly ;) It's actually quite interesting shade as it's not pale beige or plain light brown. The formula was truly excellent! It applied very smoothly and the polish leved itself out nicely. Also pigmentation is great - I was seriously considering leaving just one thicker coat on my nails. In the end I've applied second coat to make it perfect. Polish dried fast and removal was easy too.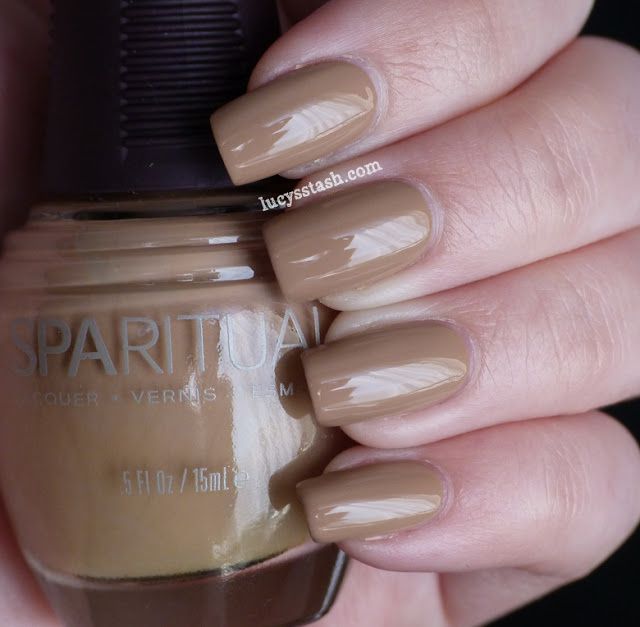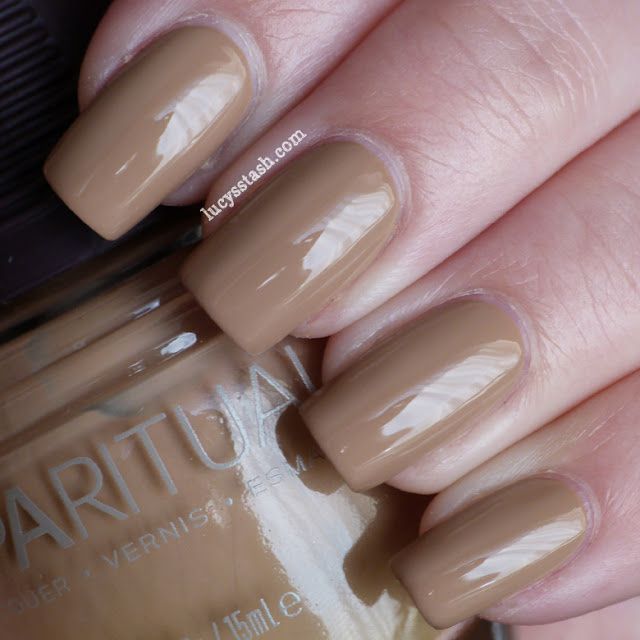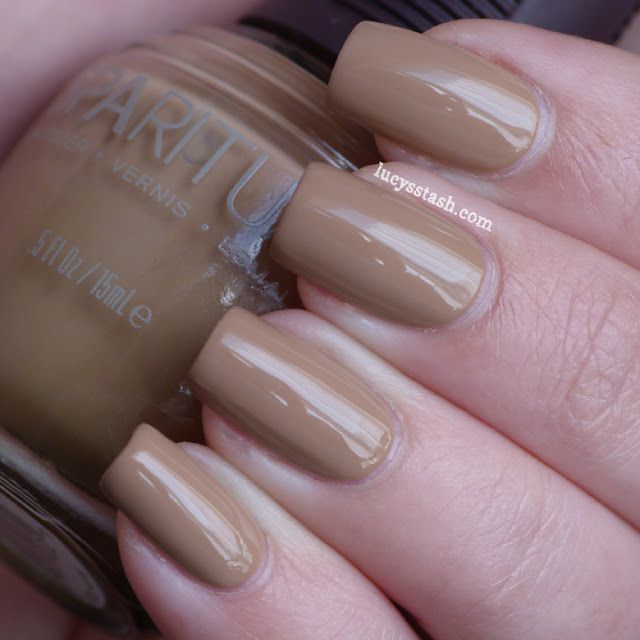 Native Soil - dark brown shimmer. This colour reminds me of shimmery coffee beans :) It also has great formula - I'm wearing just one coat (no topcoat). In the next post I'll show you some nail art manicure with Native Soil and Back to Your Roots and up until now it's been three days of wearing and I don't have any chipping! Very good durability. It applied very nicely, dried fast and the shimmer did not cause streaking.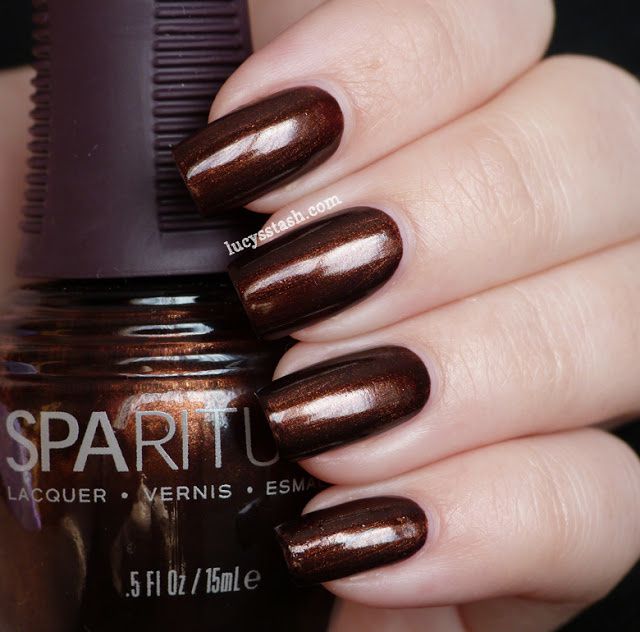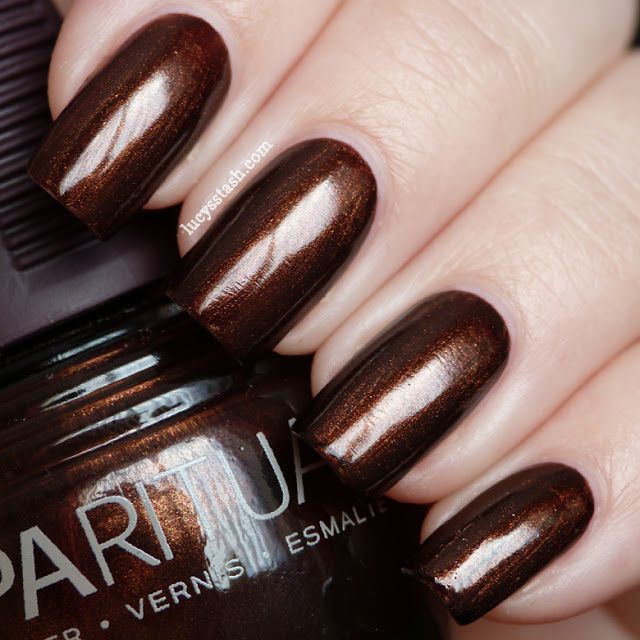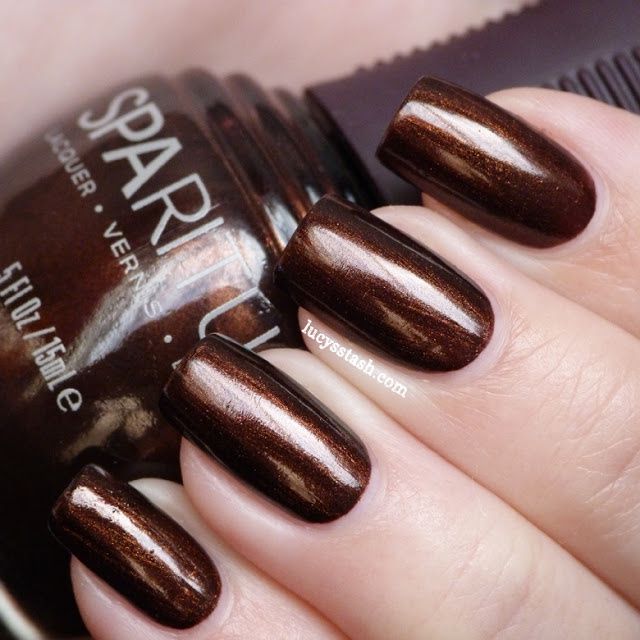 Something interesting about the Soil Duo: "A percentage of proceeds from sales of this lacquer duo will be donated to SOIL. Sustainable Organic Integrated Livelihoods (SOIL) is a non-profit organization dedicated to protecting soil resources, empowering communities and transforming wastes into resources in Haiti. They believe that the path to sustainability is through transformation, of both disempowered people and discarded materials, turning apathy and pollution into valuable resources.

Packaged in a beautiful gift box featuring an original poem by SpaRitual Founder, Shel Pink. Contains one each of Back to Your Roots and Native Soil along with a package of Wild Flower seeds to plant and grow."
Both polishes have great formula so if you like them, grab them while they're in stock as it's a limited edition! For your £12.95 you'll get two polishes and the Wild Flower Seeds :) When I think about it it's actually very good price for two full sized SpaRitual polishes as one polish usually retails for £8.50. You can buy this set at sparitual.co.uk or at feelunique.com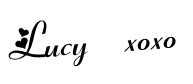 *These were sent for a review, I've expressed my honest opinion