A England And The Moonbeams... and She Walks Beauty - review and swatches
Hello lovelies,

I got a surprise package from lovely Adina who is behind amazing A England brand and I'm going to share with you what was in it.... There were two new shades - And The Moonbeams... and She Walks In Beauty. They are both gold shimmer based and are both great additions to the Heavenly Quotes line.
If you haven't tried A England polishes then you should immediately go to their website and buy some! The best ones imo are holographic shades and Gothic beauties if you like dark blackened shades (but all are excellent quality)!


And The Moonbeams...- extra fine pale gold shimmer in a clear base. The bottle is packed with the shimmer particles so you'll get a good amount on the brush. It is however not that opaque and it's better for layering. I have used three generous coats and I feel that it still isn't enough. Because of the thick layer of polish it dried slow but thin layer over a different polish dries fast. It applied really easily :)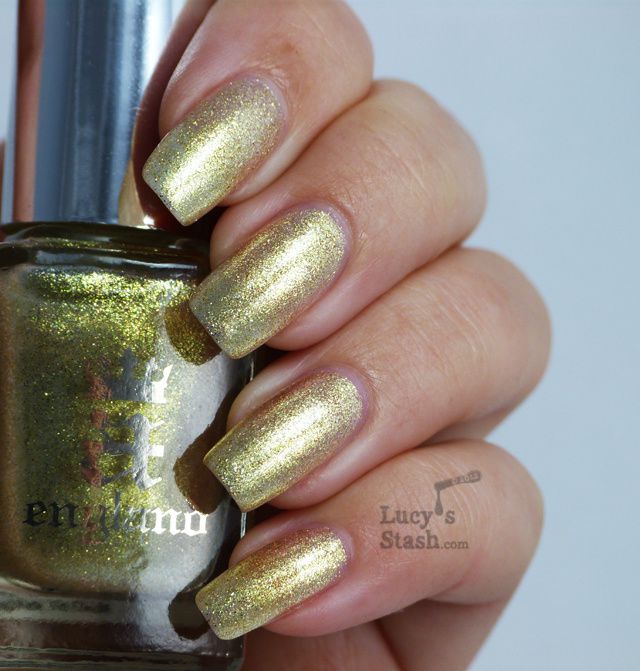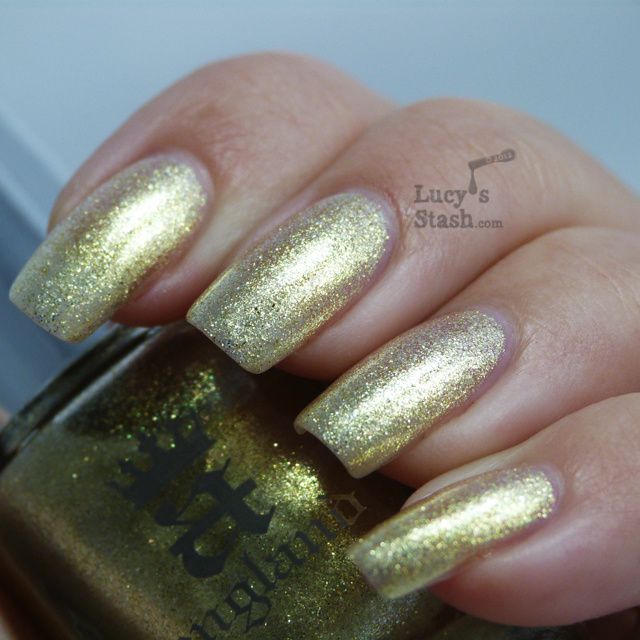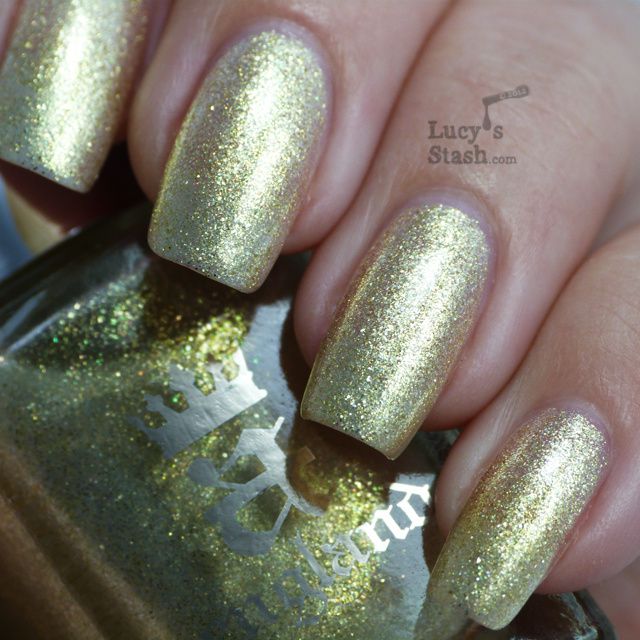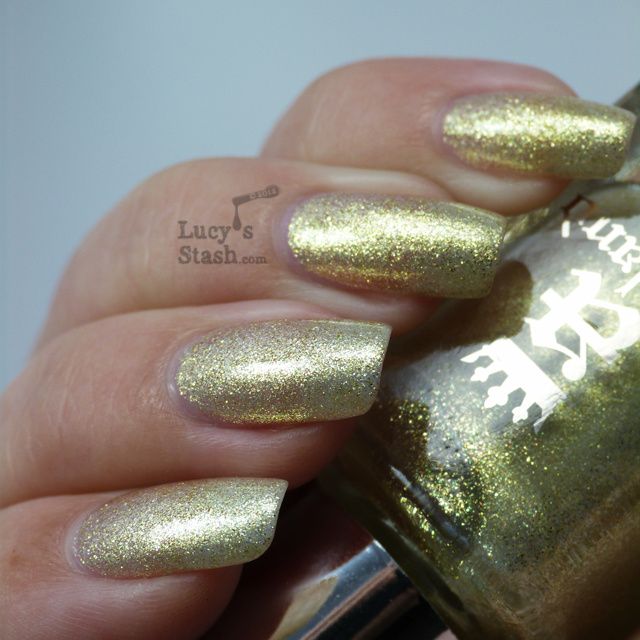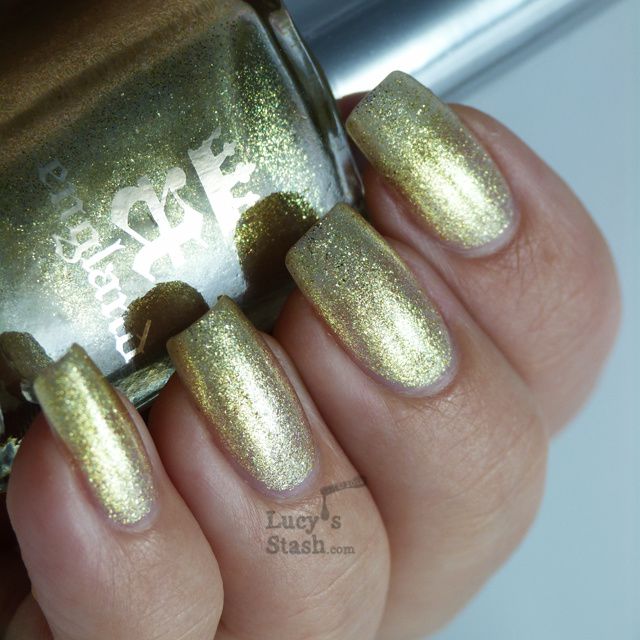 She Walks In Beauty - extra fine pale gold shimmer in a clear base with added rose pink glitter. It appears to me that She Walks In Beauty is the same as And The Moonbeams... but with addition of different-sized rose pink glitter. It looks very feminine and delicate to me. I have applied one coat of SWIB over ATM... which makes it nice and opaque. SWIB is great for gradient and for layering but can be applied by itself, opaque in three coats. It has slightly thicker formula so I think I'll need a thinner later on. Otherwise it applied good and dried quite fast as well.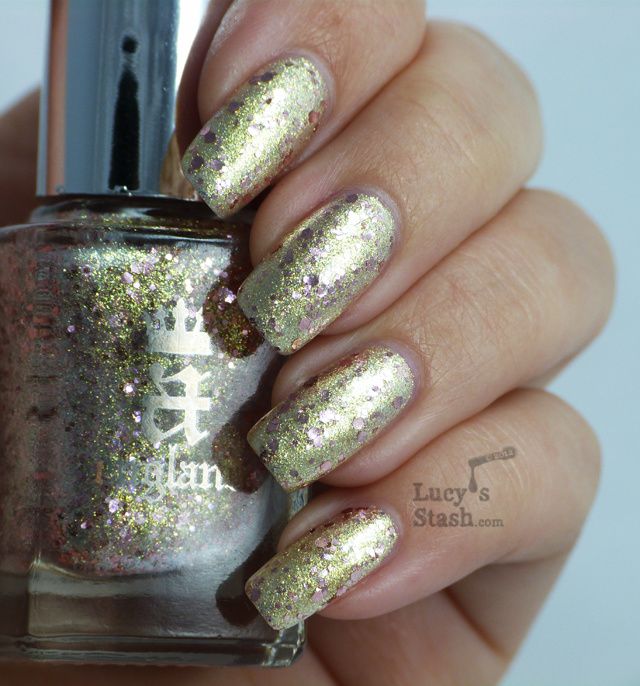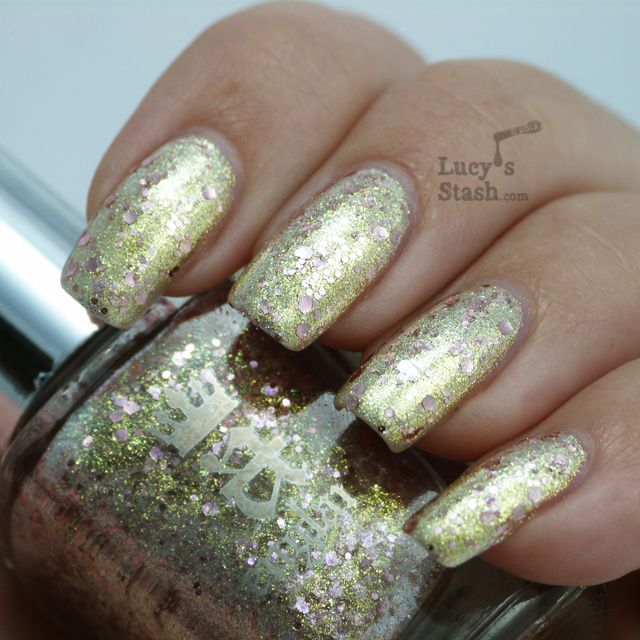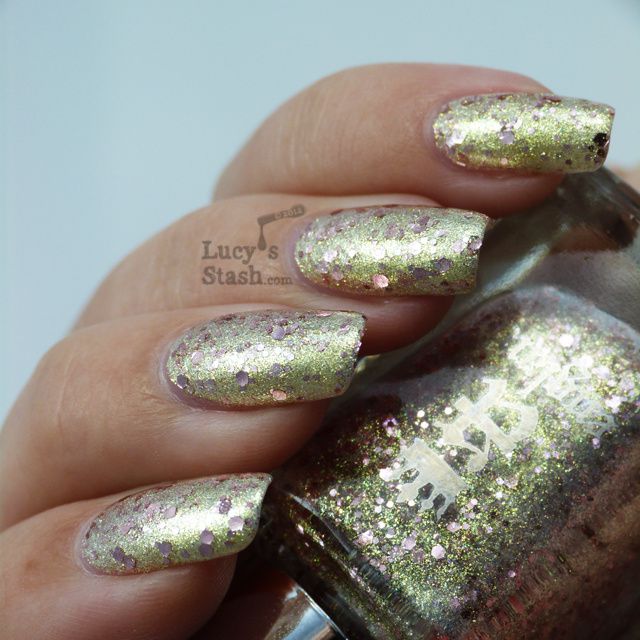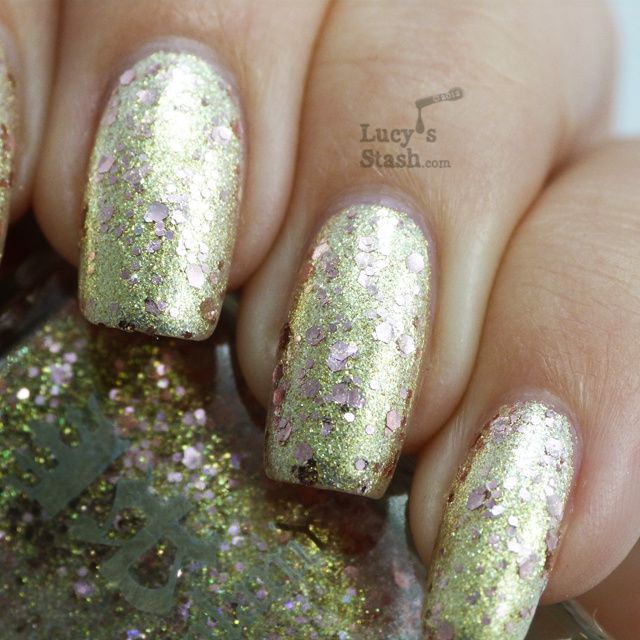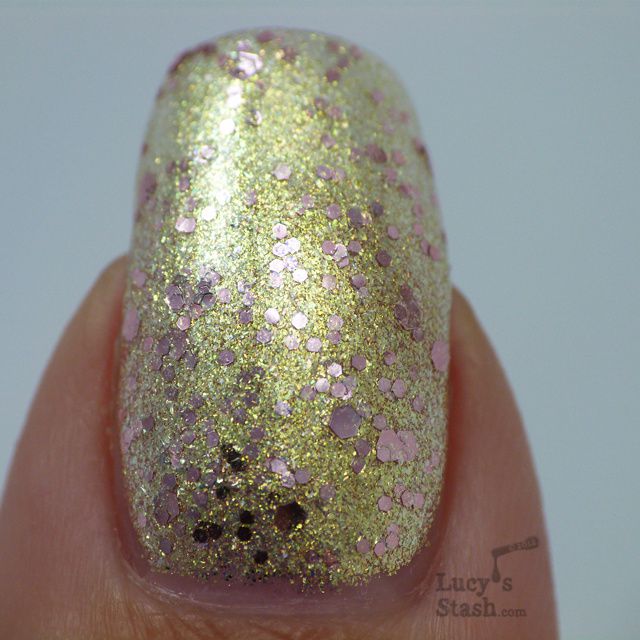 You know I have a soft spot for A England, right? These two polishes are really nice additions to the polish line and I love the poems they were inspired by (you can read all the info at Ommorphia Beauty Bar). The formula of these polishes somehow differs from the rest of the A England polishes. These two are not opaque in two coats and are better for layering than wearing by themselves. I will be doing some more manicures with these shades to show you more!
If you'd like to get your hands on these polishes then visit A England website.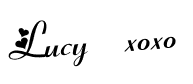 *These were provided for a review