Nailvengers Assemble! - Halloween Drip Nails with TUTORIAL
Hello lovelies,
Happy Halloween! It's the end of the month again and that means only one thing - Nailvengers Assemble post! Since it's Halloween today we'll all be doing some themed nails. Joining me in the challenge will be Sammy (The Nailasaurus), Alice (One Nail To Rule Them All), Allie (Brit Nails) and Amelia (xAmeliax).
I've chosen to do a little different take on drip nails and it looks super cool!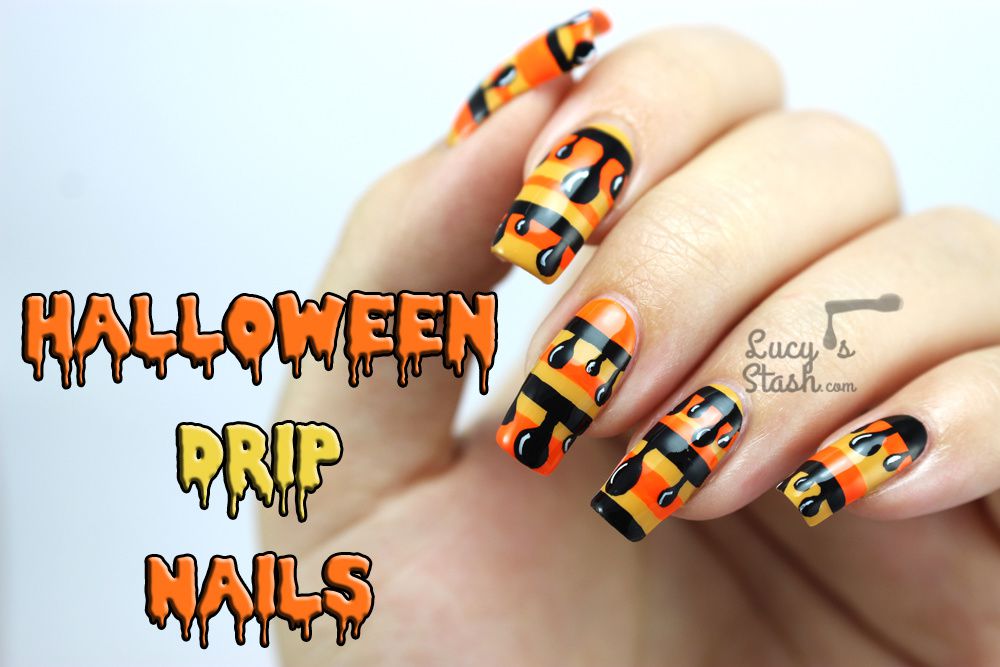 I opted for a stripy look in classic Halloween colours and black drippy stripes. I have used only SpaRitual polishes in Positive Vibe, Solaris, Street Smart and White Light.
These polishes are available at Sparitual UK or SpaRitual US websites.
I've also prepared a video tutorial for you so you can easily recreate this manicure. It will look cool in any colour combination so you could do this for example in red, blue and white, red, white and gold or any other colours to make it themed :)
So that's all from me for today, have a happy Halloween if you celebrate it!