The Very Late Monthly Favourites Post :)
Hello lovelies,
I've just realised I haven't done 'monthly favourites' post for a while so I've gathered some of my recent favourite products/things to show you.
I haven't been doing much nail art lately because I'm just so busy with the wedding preparation (we're leaving in 9 days!!!) but when I do I use stamping. I've rediscovered my love for stamping and I can't get enough of all those beautiful new plates out there. The one I really like using right now is Pueen Lace Blossom plate (reviewed here), a huge plate full of different designs ranging from lace, florals to geometric. So that my first favourite, here's the rest...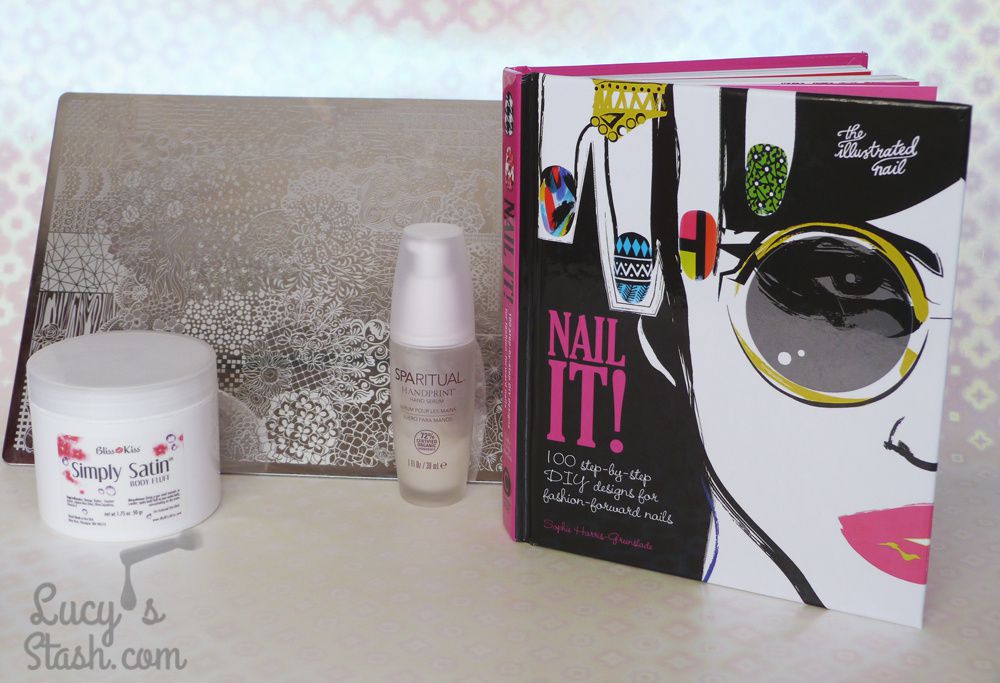 Next up is my almost empty pot of Simply Satin by Bliss Kiss - a whipped body fluff with pearlescent particles. I've loved this product from the moment I first tried it. I have a dry skin and it left it nourished, moisturised and shimmery. It is so soft and fluffy it just melts on skin. It does leave oily film on skin but that didn't bother me because my skin loved it. It also smells very nice and sweet :) It is rarely available because it's a handmade product so if you want to try it, keep an eye on the website.
About (beacause the description says it better than I ever could):
Simply Satin™ Whipped Body Fluff soothes dry skin and helps re-balance your body's natural moisture barrier. Over time your body will need less fluff to maintain its moisture. This all-natural, five ingredient, whipped body fluff is a non-greasy, fast absorbing, daily moisturizer that you will want to use from head to toe.
Simply Satin™ is a creamy colored, exquisitely light blend of Mango and Coconut butters, Jojoba Wax Ester, Olive Squalane, and Vitamin E. It's perfect for sensitive skin since it's free of gluten, parabens, and synthetic colors. The natural fragrance comes directly from blend of ingredients. We do not add any additional fragrance oils.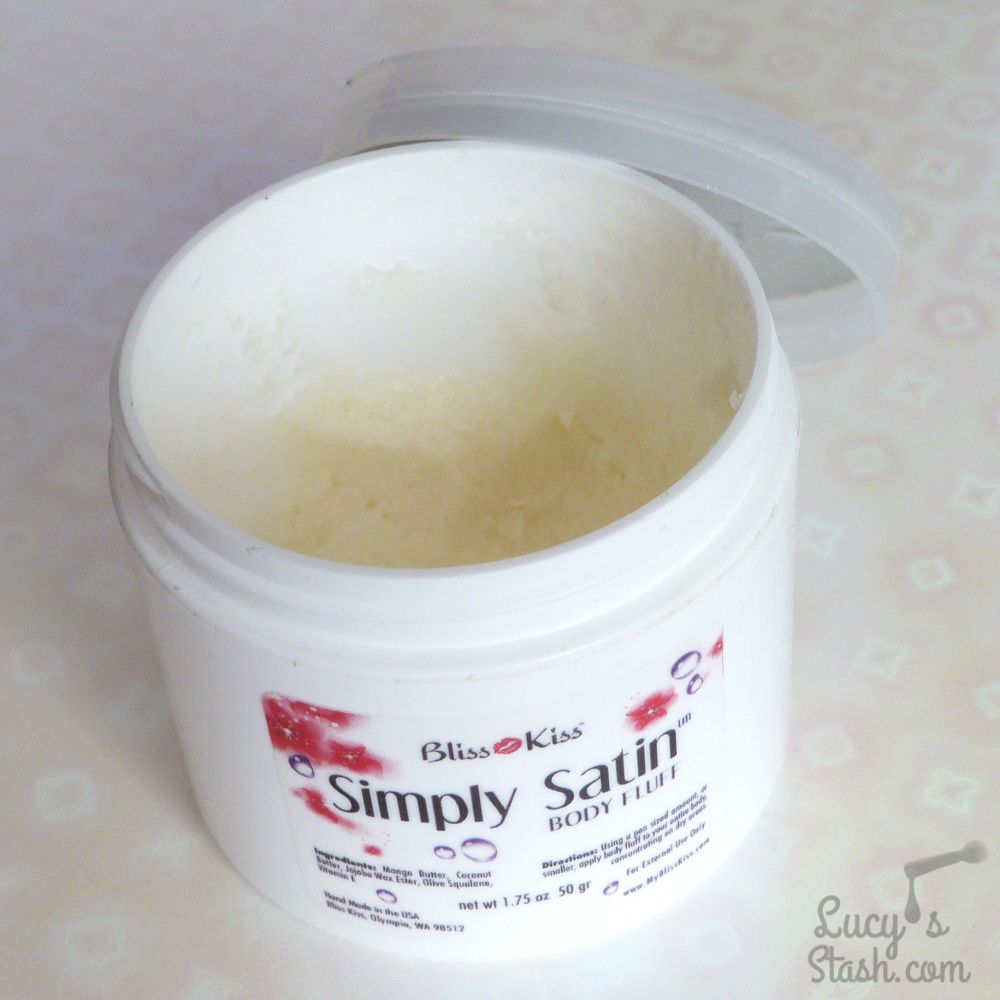 SpaRitual HandPrint hand serum is a serum I have been using for quite a while as well before applying hand cream and cuticle oil. It is very light and fast-absorbing and it doesn't leave any icky sticky layer. To me it smells like tangerines or those fizzy vitamin C tablets. It's a nice product with lovely packaging (matte glass bottle and a pump) but the price is a bit higher with £21.50/$40 per 30ml.
About: Handprint Hand Serum is formulated with Swiss Apple Stem Cells and infused with Ginger Root Extract to soften and smooth skin's texture, Pumpkin Fruit Extract to build collagen and promote elasticity, and Licorice Root to help treat discolouration.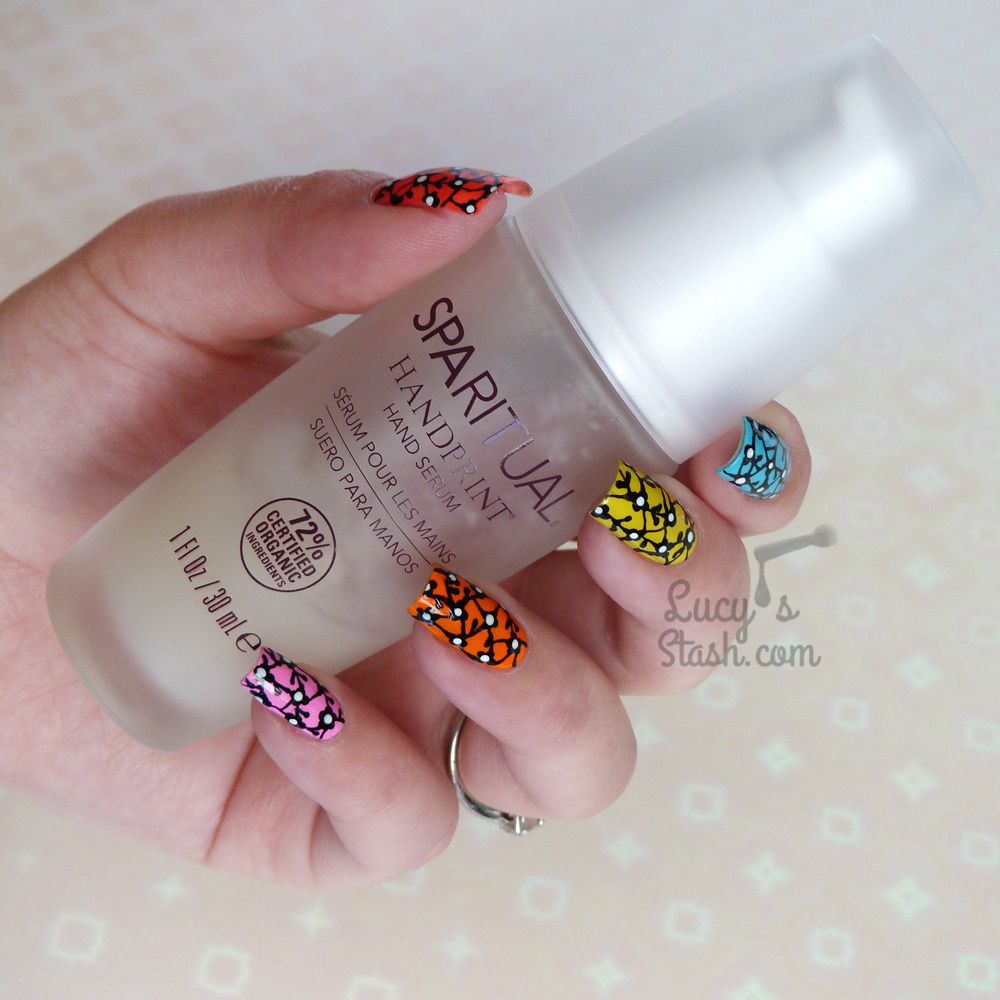 And FINALLY, the nail art book of the year (for me)! The lovely Sophie Harris-Greenslade aka The Illustrated Nail has released a book called Nail It! full of nail art tutorials and nail care and nail art advice. I genuinely squeeled with joy when the book arrived and I spent good 10 minutes just flipping through and looking at the 100 nail art tutorials. There are simple and intricate designs and picture and worded step-by-step instructions so everyone can find something for them.
I've already recreated one design called Ditsy (in photo above) and will be doing a whole post on it later. Nail It! is available on Amazon UK for £13.48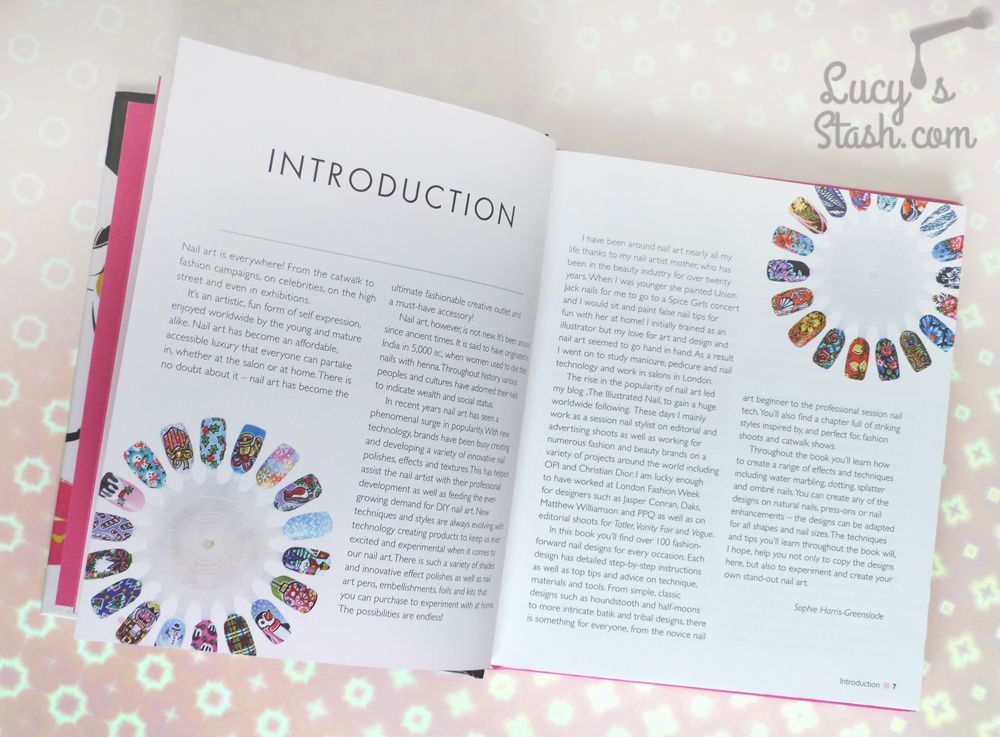 So those are some of my recent favourites - which one do you like most and would like to try?
Have a lovely day! Lucie x
*Post contains products previously sent for consideration