SpaRitual Rusted Lux from Gold collection for Summer 2012 - Review and swatches
Hi everybody!
Did you like the yesterday's review of the SpaRitual Conduit? Well according to lots of positive responses you did ;) I hope you'll like another shade from this collection too! The Gold collection is limited edition with gold cap.
Rusted Lux - reddish copper with gold particles. This is a very interesting shade - base is very reddish copper and it also contains gold flecks (I suppose that's the real gold element). It applied nicely and pigmentation is quite good. I've applied two coats and it seemed to be enough for the full coverage but as I'm looking at the pictures now I should've used third thin coat. But as I say in person everything looked good. When I was removing the polish I've experienced the gold particles being caught on skin around my nails so next time I'd use foil method or just keep the cotton pad on the nail longer.
Stay tuned for two interesting gradient manicures featuring both SpaRitual Gold shades and gold glitter!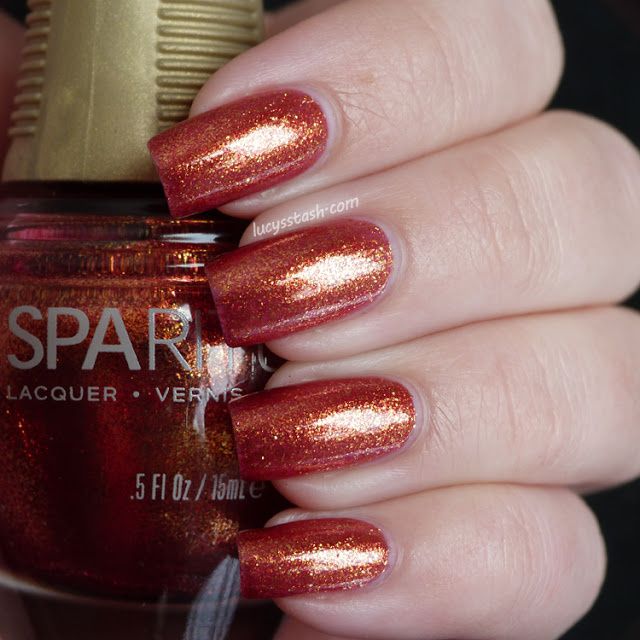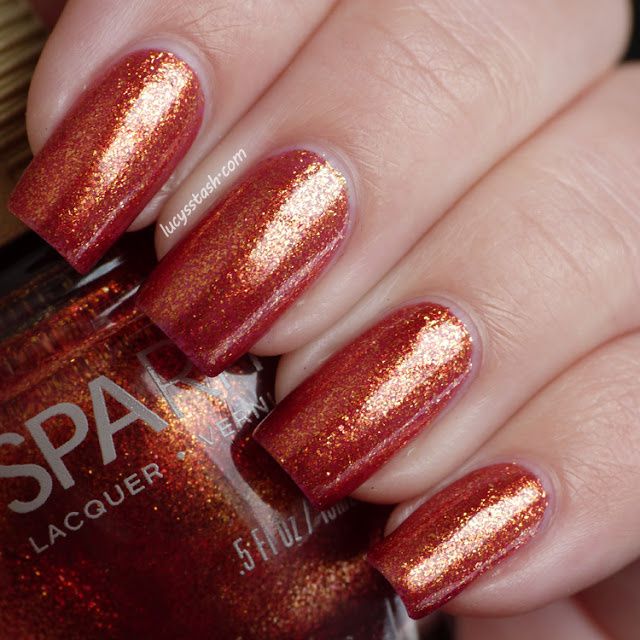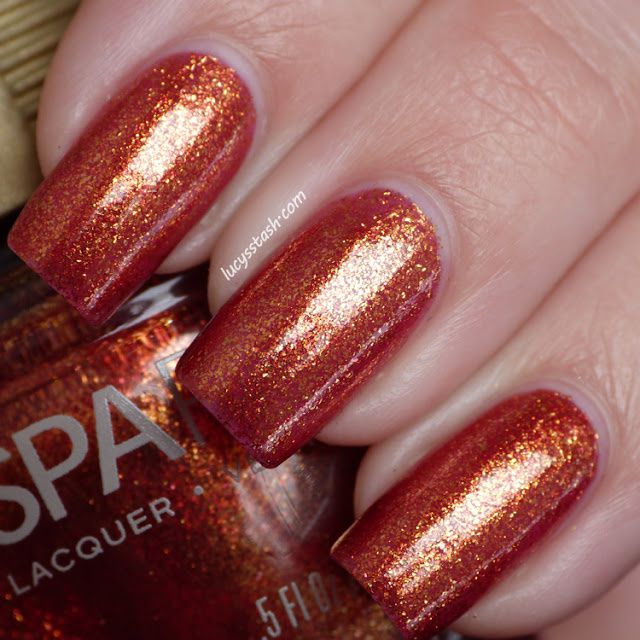 Direct sunlight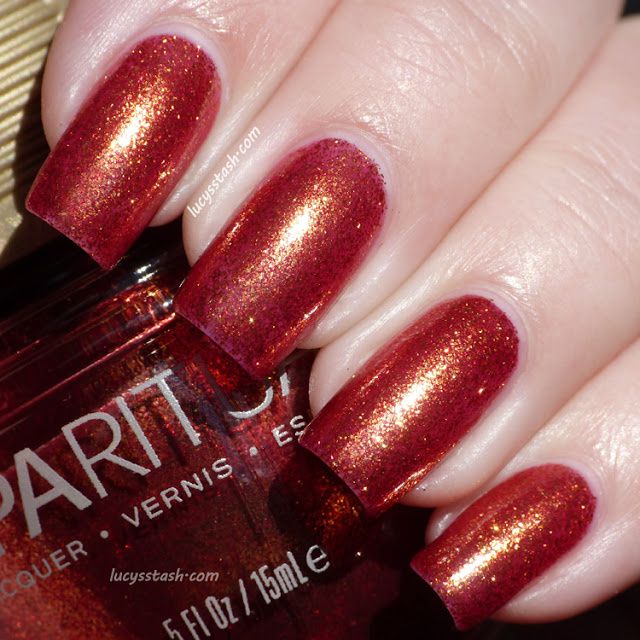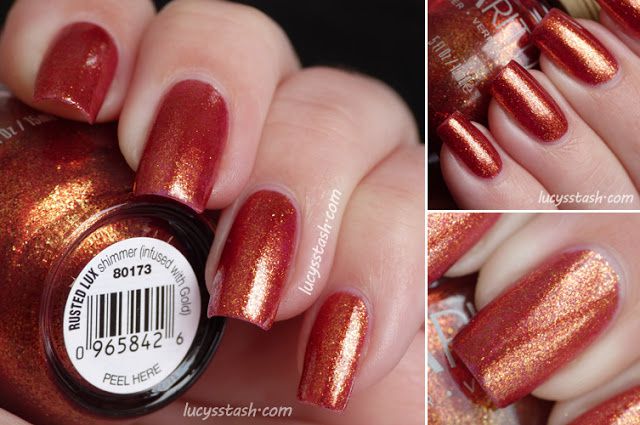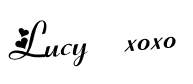 *This product has been provided for a review