Double Ruffian Manicure featuring WingDust Cray On You polish
Hello lovelies!
Finally it's weekend again and I have a bit more time to do swatches and post writing. I want to show you this double ruffian manicure and and also WingDust Cray On You polish.
Here's how I did this manicure:
I've painted on two coats of WingDust Cray On You and let it dry
I've used A England Excalibur (silver) and painted most of the nail leaving a gap between cuticle and Excalibur polish so a stripe of WingDust polish shows.
I've used A England Camelot and repeated the step 2. only leaving bigger gap
I've topcoated the whole manicure with Seche Vite.
WingDust Cray On You - dark grey base with blue shimmer and magenta and lavender glitter. This is a very interesting shade, I liked it a lot on me. It applied well but it is on the sheer side so I needed to apply three coats for full opacity. Next time I will use just one coat over black to achieve this result. The drying time was ok considering the three coats. Removal is a bit tricky because of the glitter so I soaked my nails for two minutes with cotton ball and nail polish remover.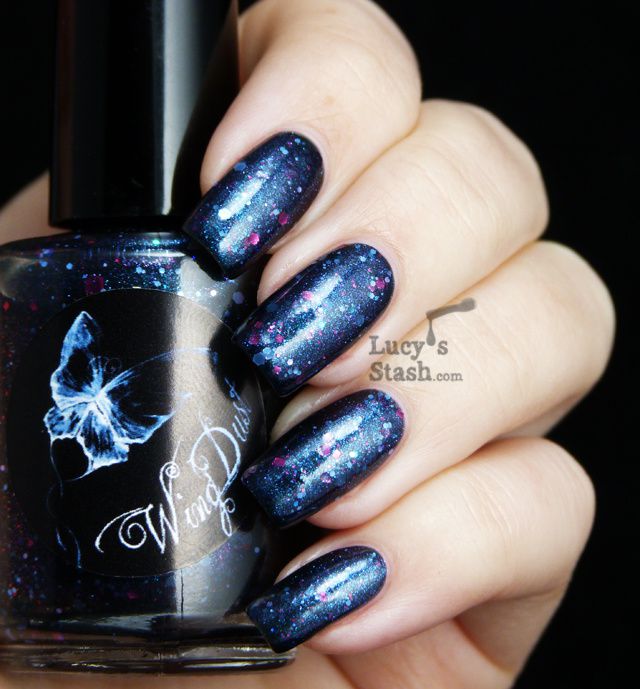 You can buy this polish at Stephanie's WingDust Collections Etsy Store, she will be re-stocking soon.
*This polish has been provided for a review