Cirque Kontiki Collection - Review & Swatches (picture heavy)
*PR samples
Hello lovelies,
I've been lucky to be sent Cirque Kontiki Collection and since all three polishes are beautiful I took A LOT of pictures. The collection is "inspired by endless summer days, we've created 3 limited edition lacquers each with a special color-shifting shimmer in a vivid translucent base." Let's have a look at the polishes: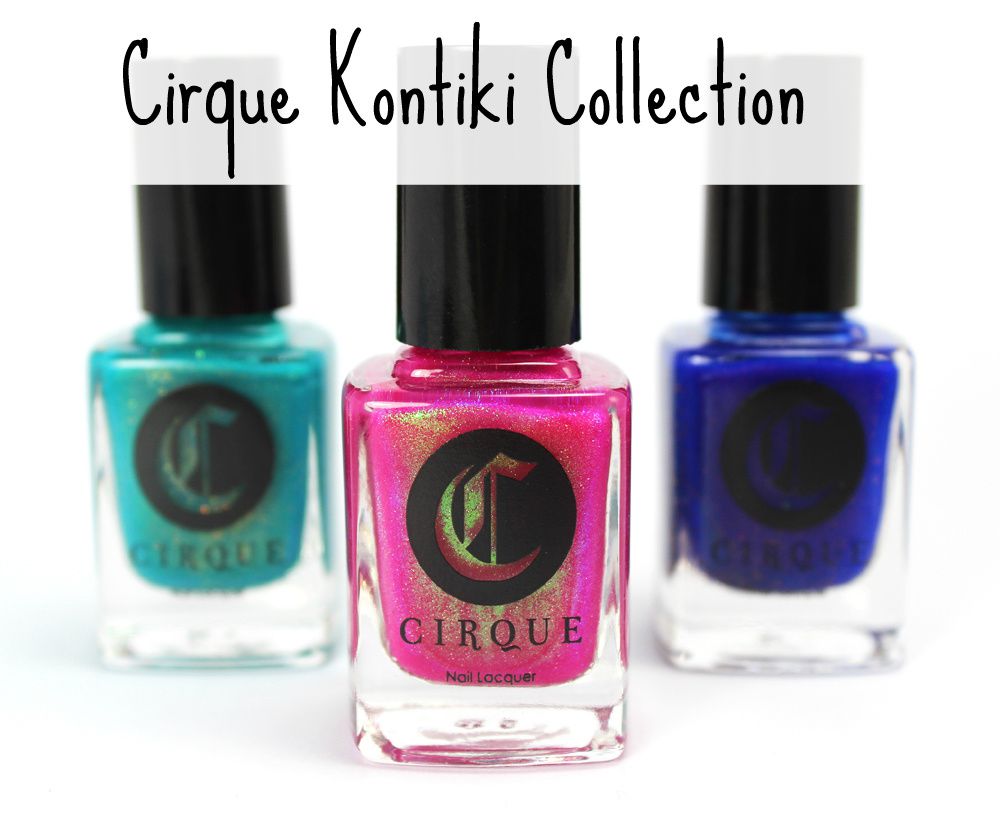 Dear Dahlia - dark pink jelly base with green shimmer and gold specks. Dear Dahlia is interesting especially because of the green shimmer combined with rose pink jelly. The formula was easy to apply but sheer. I've applied three coats for good coverage. It dried quite fast despite thicker coats and it also dried smooth and glossy. Gorgeous polish!
Thicker Than Water - turquoise green jelly base with gold sparkles. This is an eye-candy for all the green polish lovers! The formula was very similar to Dear Dahlia - easy to apply and sheer. I'm wearing three thicker coats and no topcoat. As you can see in the macro picture it dried slightly gritty but topcoat would solve the problem. The last two pictures are not completely colour-accurate.
Midsummer Night - cobalt blue jelly with copper pink particles. Midsummer Night is like a blue version of Coronation (reviewed here) and it's stunning! I just wish it was pigmented a bit more. I have applied three thicker coats and I could still see my nail line. Application was easy and polish dried smooth and glossy.
They are beauties, right? Shame they all needed at least three coats but they are great for layering and lead light technique. Also if you didn't get a chance to get your hands on Cirque Coronation, Midsummer Night is quite close to it only blue. My favourite is Dear Dahlia but I also love the shade of Midsummer Night.
Cirque Kontiki Collection is available right now on their website but hurry, it's a limited edition!
Which one is your favourite? Lucie x
*PR samples