Guest Post: Floral Nail Art from Atima aka Nails by Nemo
Hello lovelies,
My next fabulous guest poster is Atima aka Nails by Nemo! I've been lucky enough to have met Atima in person and she's such a lovely woman. I don't knoow about you but when I meet the person behind the nails I tend to like their work even more. Atima can do all kinds of nail art techniques beautifully including freehand nail art AND she creates tutorials as well. let's see what she prepared for you today:
Hi everyone, I'm Atima from Nails by Nemo and I'm really excited to be writing a blog post for the amazing Lucie. I've always loved everything that Lucie creates so it is an absolute honour to be here showcasing some of my nail art on her blog.
I decided to do a summer floral design using the below items.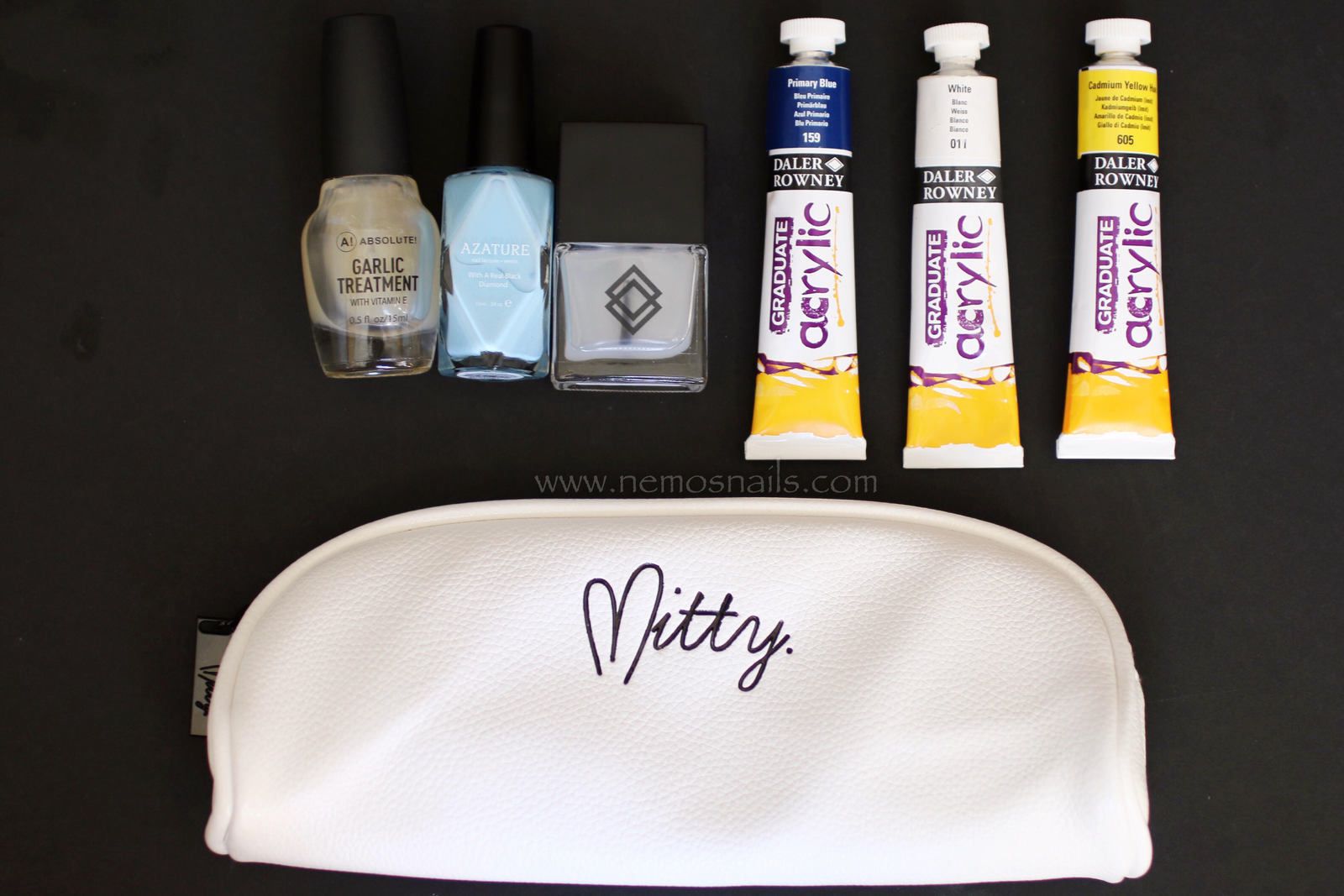 I really love painting so I decided to get my acrylics out for this mani. For my base colour I used 'light blue diamond' by Azature and I am in love with matte manis so topped it off with a matte top coat. I used a slanted brush and dotting tool from the set of Mitty brushes I own to create the flowers.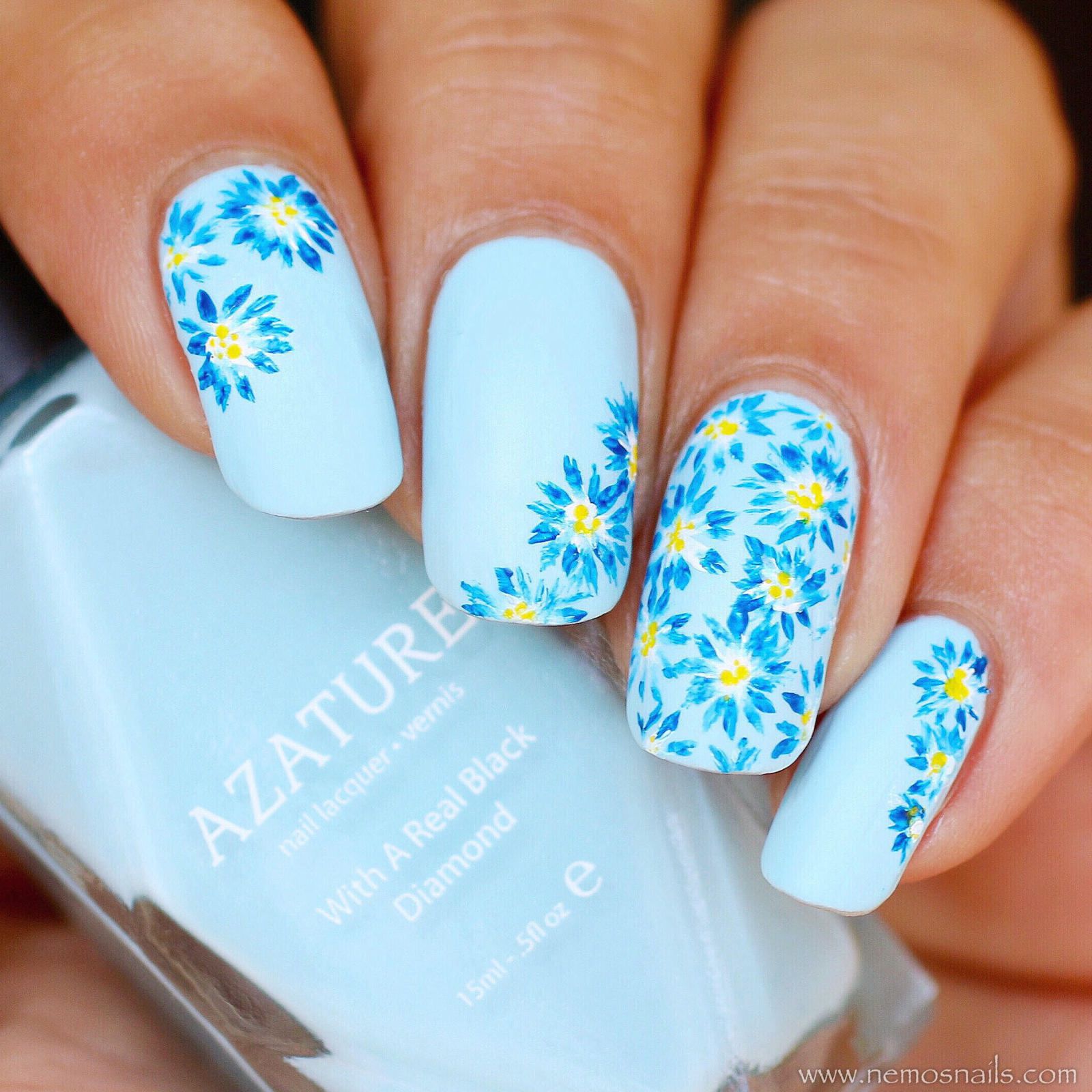 I hope you like it :). I created a similar design last year but in pink and actually did a tutorial for it on my YouTube channel if you would like to see exactly how to create the flowers.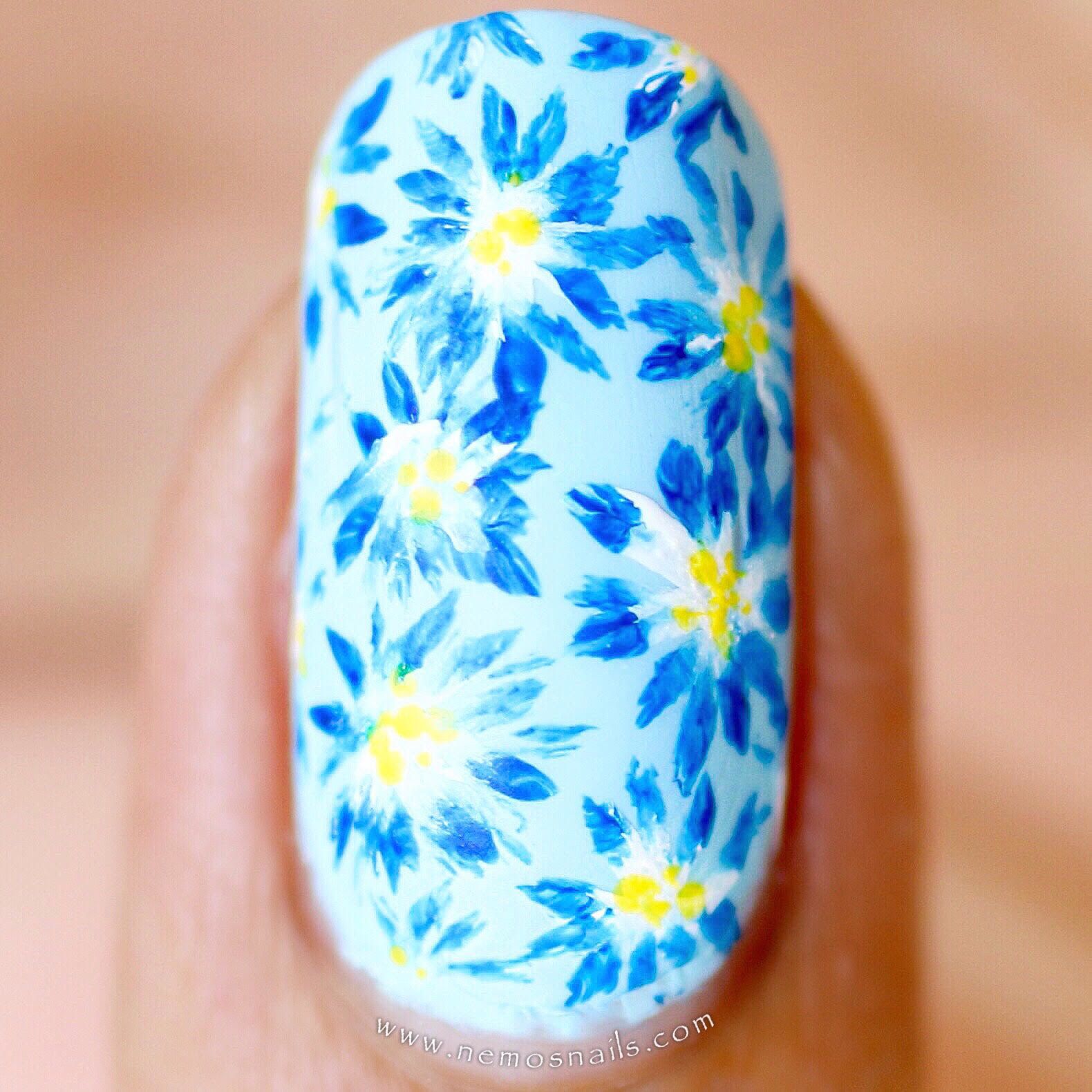 I love taking macro shots, as you can see above. It's actually been an ok summer here in the UK, so I can't complain, but I'm looking forward to Autumn because I love dark polishes and cannot wait for all the Autumn polish collections to start being released.
Thank you for taking the time to read my post & thank you again to lovely Lucie, I hope your having a fabulous holiday xx
Thank you so much Atima for this lovely guest post and for showing us a tutorial as well. It was so nice to have you and I love this floral design!
You can follow Atima's nail art adventures on her blog, Instagram, Facebook and YouTube ;)
Have a lovely day! Lucie x