A England - Tristam - Review and swatches
Hello girls,
today I have here review of my last A England polish - Tristam. I usually don't wear blue polishes but Tristam is holographic! I love everything hologhraphic so it was must-have for me! I have my eye on some other A England shades like Perceval, Elaine and Camelot....oh and Lancelot is one not to miss! Really dark vampy red that is almost black! But back to the Tristam.
Tristam -denim blue packed with fine hologhraphic particles. A England describes Tristam as 'night blue sky with starlight glimmer and glow'.I've used one coat of OPI base coat just in case (blue polishes very often colour nails together with red and green ones). Formula of the polish was just fabulous! Great pigmentation and smooth and shiny finish. I've applied two coats for a full coverage. Removal was without problems despite the tons of holo particles.
Overall I'm very pleased with Tristam and it's formula and would definitely recommend it! I had some bad experiences with applying holo polishes but not with this one!
Direct sunlight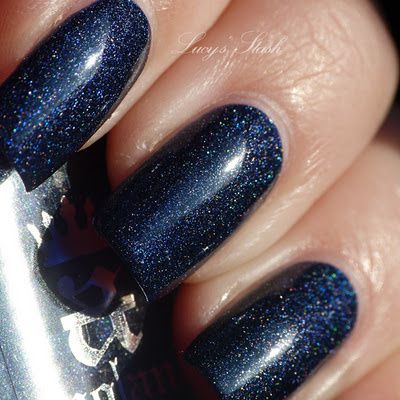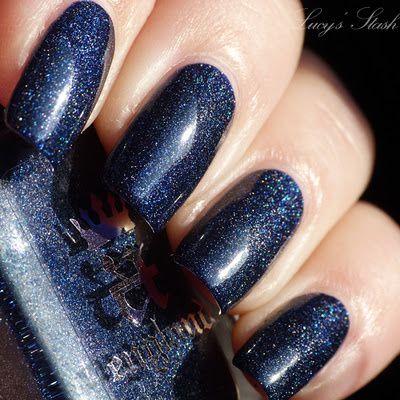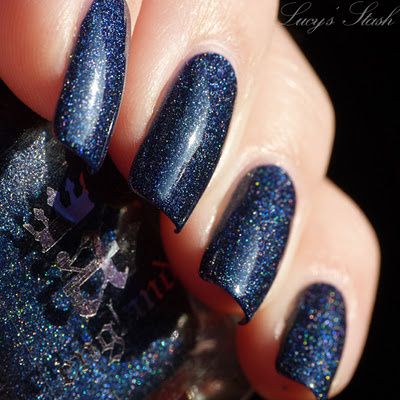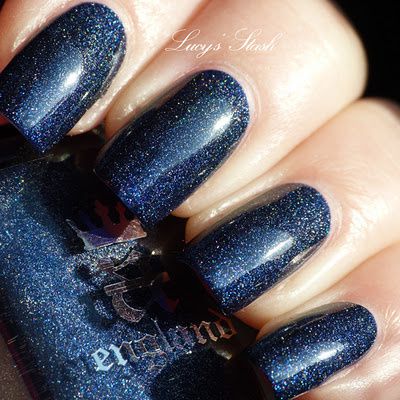 Natural daylight (shade)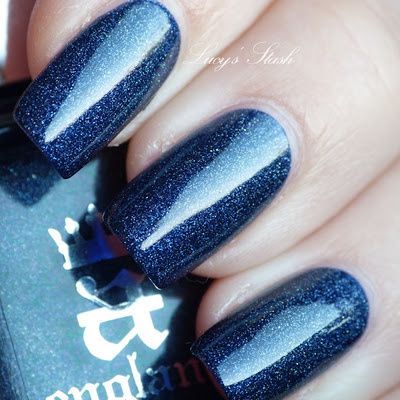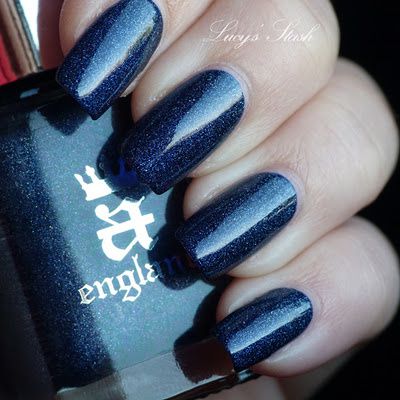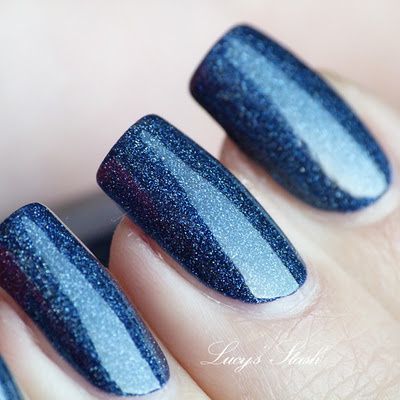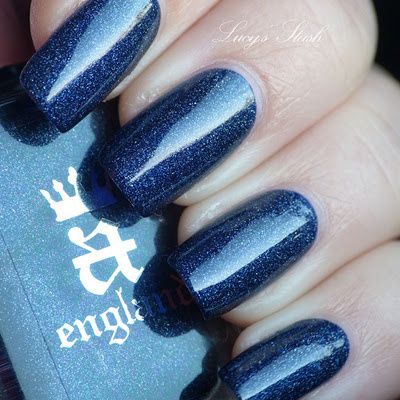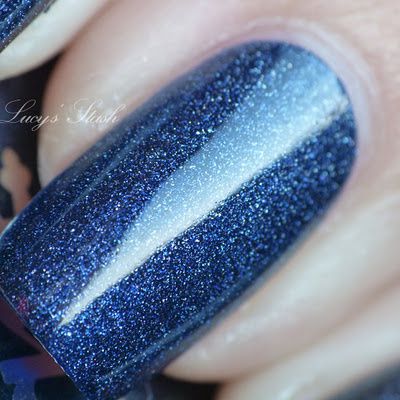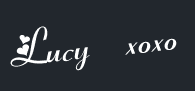 *This product has been sent to me for a review