OPI Euro Centrale Collection - Review and swatches
Hello lovelies,
Late but still - I've got swatches of OPI Euro Centrale Collection. The colours are gorgeous as always and there's many different finishes. I was really looking forward to this collection and especially to all the 'Czech Republic' shades :)
From press release: Classic meets contemporary with Euro Centrale by OPI for Spring/Summer 2013. Celebrating a region where history meets modern design, the collection's twelve new nail lacquers offer a mixture of glamorous metallic hues; playful bright shades in periwinkle, aqua and pink; and creamy blues in indigo, midnight and aubergine.
"Czech Republic, Hungary, Poland and Romania make up an exciting new fashion hotspot," explains Suzi Weiss-Fischmann, OPI Executive VP & Artistic Director. "When visiting these countries, you'll view Gothic churches alongside vibrant graffiti murals, blending two very different aesthetics. This fusion of old and new was also seen in runway looks during New York Fashion Week, where classic styles were reinvented with modern silhouettes and patterns.
A Woman's Prague-ative - burnt orange/rusty brown foil with gold particles. Despite my long-lasting dislike of brown/bronze shades, this will be a nice summer shade matching a tanned skin. It has good formula which applied easily and dried reasonably fast and glossy. Foil finish polishes usually take their time but this one was ok. I have applied two thicker coats which were enough for good coverage. I've experienced little bit of polish pulling from the edge of nail despite colouring it previously.
OY–Another Polish Joke! - bright yellow gold foil. I love a good gold and this one is very pretty! But it is on the sheer side and I had to apply three coats. It applied nicely and dried fast and satin so topcoat needs to be applied if you want glossy finish. As with previous polish I've experienced little bit of polish pulling from the edge of nail despite colouring it previously.
Hands Off My Kielbasa! - warm peachy brown with copper and gold shimmer. Very pretty and office friendly shade. It applied nicely but the finish was streaky so I had to pay a lot of attention to the brush strokes. Topcoat slightly hides the streaks. The polish dried very fast and the pigmentation is good too. I'm wearing two coats.
My Paprika is Hotter than Yours! - vivid reddish orange crème with subtle silver shimmer. This one is very bright, even brighter than in the pictures! It has really great pigmentation as it's almost one-coater. I've applied two coats to get perfect coverage and smooth finish. It dries fast but slightly satin so topcoat is needed. Application was just flawless!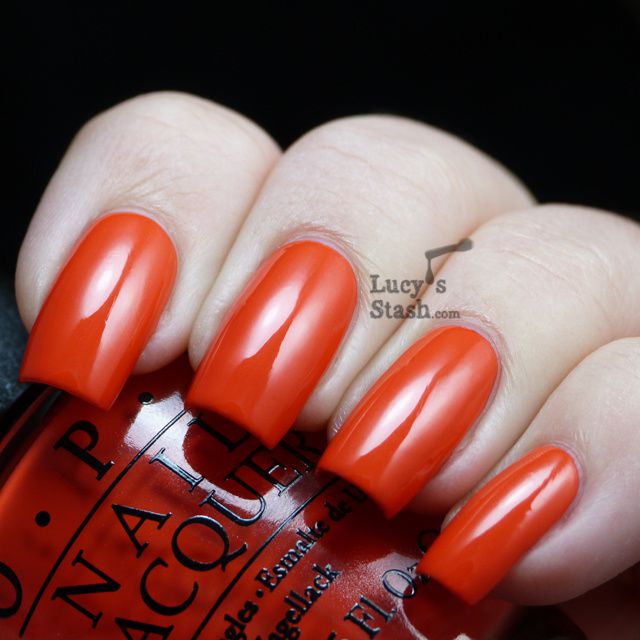 Suzi's Hungary AGAIN! - hot pink creme with very subtle silver shimmer. This shade is brighter in real life than in my pictures. It applied well but the formula was on a thinner side. I've applied two thicker coats but it felt like I could do with third coat. It dried average to fast.
My Vampire is Buff - pale beige white creme. I can imagine this shade being a great colour under nail art manicures and office friendly. Unfortunately the formula hasn't worked great for me. It has lower pigmentation so I have applied two thick coats (you can do three thin ones). Otherwise it applied quite nicely and dried fast.
Vant to Bite My Neck? - dark grape purple creme. This is such a pretty purple! The formula is good - it is well pigmented but quite runny. I've applied thicker coats to get full coverage in two coats. It dries fast and glossy.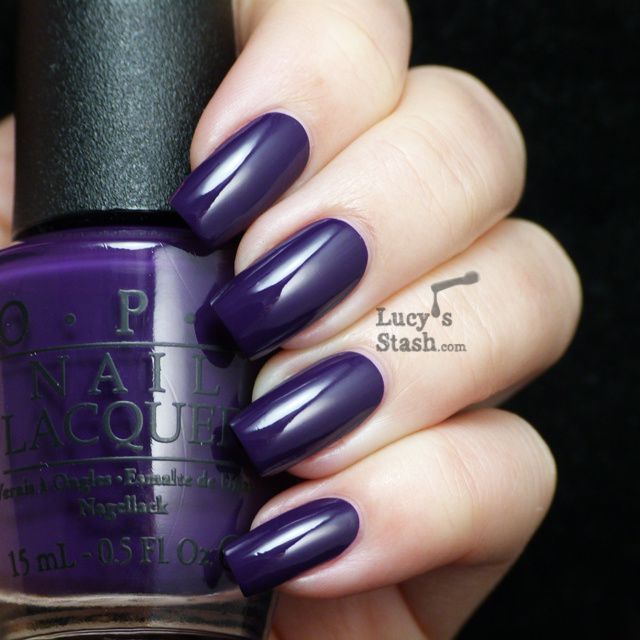 Can't Find My Czechbook - bright turquoise creme. I dare to say this is my favourite colour of the collection and it is not just because of the name. I've heard some concerns about the name but it doesn't offend me personally despite me being Czech. The shade is really pretty but the formula is less impressive. I have used two thick coats but the polish is not as pigmented as I'm used to with OPI. The formula is quite watery and dried fast.
You're Such a BudaPest - periwinkle crème with subtle silver shimmer. Again, this polish has exactly the same formula as the Can't Find My Czechbook. Watery and not amazingly pigmented.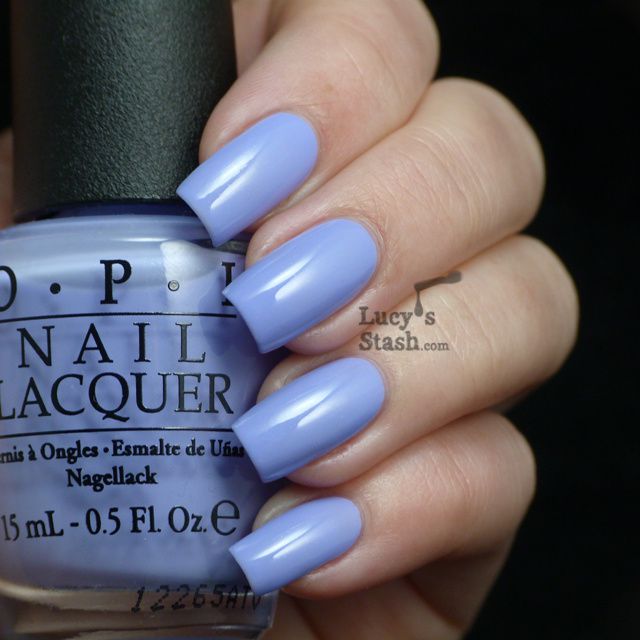 I Saw…U Saw…We Saw…Warsaw - dark blue creme. Ummm I have quite a few dupes for this colour so it doesn't really stand out for me. Formula of this polish is just great - it applied easily and pigmentation is excellent. It is one coater if you're applying thick coat but I've applied two regular coats to get perfect coverage. It also dries fast.
OPI…Eurso Euro - indigo blue creme. This is definitely my second favourite shade of the collection! Look how gorgeous and vivid the colour is!!! I've applied two thicker coats to get the coverage in the pictures. Polish dried fast and applied very easily but the formula was little runny.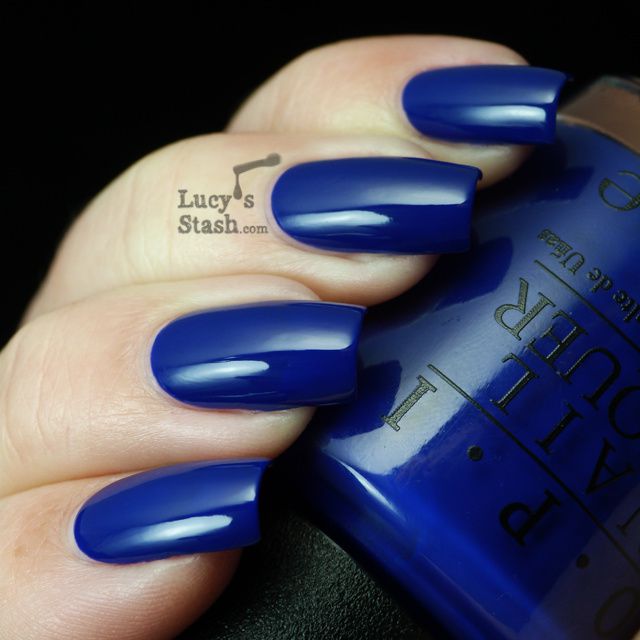 Polka.com - blue and magenta hex glitter mixed with small blue glitter in a clear base. This is a glitter topcoat so it is primarily for layering. In this case I have layered one coat of Polka.com over I Saw…U Saw…We Saw…Warsaw. I've had to play a bit with the glitter placement to avoid clusters of glitter. Otherwise it applied well and dried fast.
Polka.com over Suzi's Hungary AGAIN!
Overall, I like this collection colour-wise but I was quite disappointed with the formula of the creme shades. OPI usually does well-pigmented cremes and these were unfortunately less pigmented and with runny/watery formula. The other finishes (foil, glitter) were good.
My absolute favourites are Can't Find My Czechbook and OPI…Eurso Euro. Not for the formula but for the gorgeous colour! You can buy OPI at your usual outlets, you probably already know ;)
*These were provided for a review