A England Briar Rose from Burne-Jones Dream collection - Review and swatches
*PR sample
Hello lovelies,
As you probably know, Adina from A England has introduced new collection called Burne-Jones Dream. This collection is inspired by series of The Legend of Briar Rose (Sleeping Beauty) paintings by Edward Burne-Jones. It consists of five shades infused with scattered holographic particles and they are stunning!
I have decided that I will dedicate a whole post to each colour and then do another post summarizing all of them (I currently have four of them as Briarwood shade will be available in approximately two-week's time). They are all so beautiful that they deserve a lot of pictures, I couldn't bring myself to reducing the number of pictures under 10!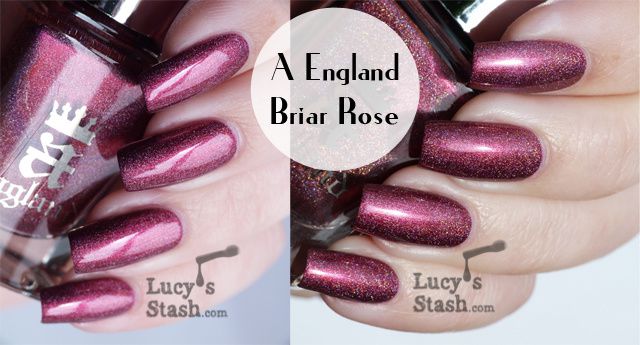 Briar Rose (AKA Sleeping Beauty)- red-based purple with scattered holographic particles. I'm lost for words, this is such beautiful colour! It has slight duochrome effect that shows in the shade and thousands of holo particles sparkling in direct sunlight. This is overall my second favourite shade from this collection, I really like it!
The formula was excellent as we're used to with A England brand. It applied very easily and dried smoothly and pigmentation was great. One thicker coat did provide enough coverage but I've applied second coat to add more depth to the colour and to have completely smooth surface. I've finished off with topcoat.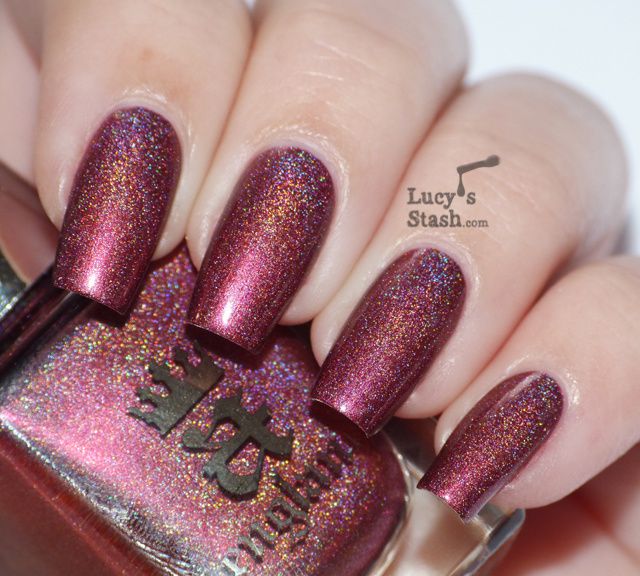 Pictures in the shade...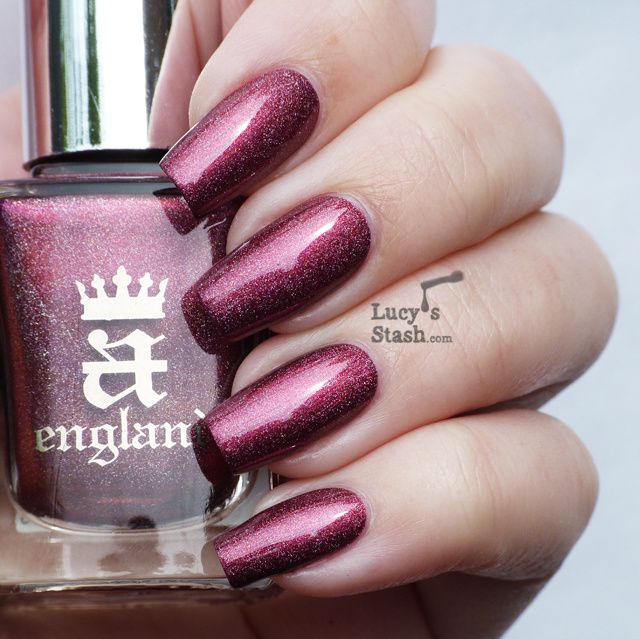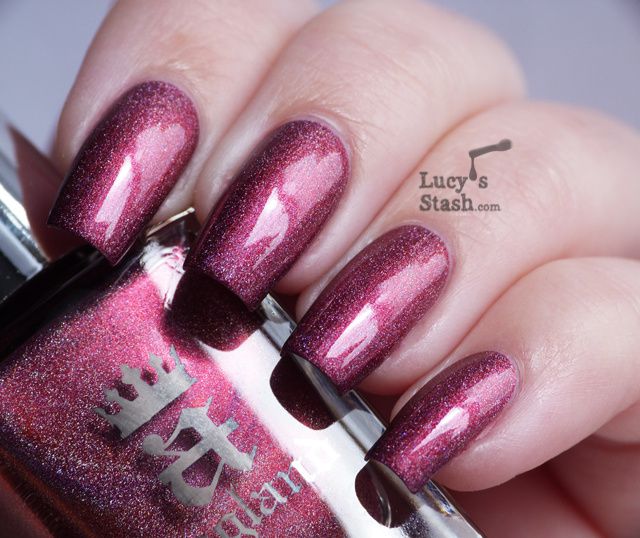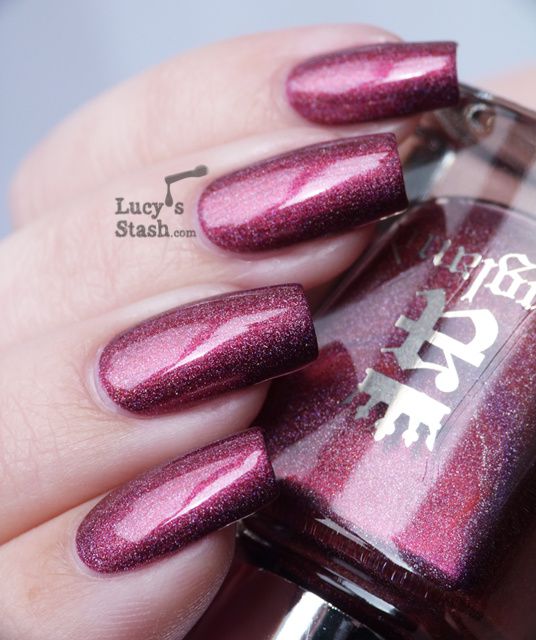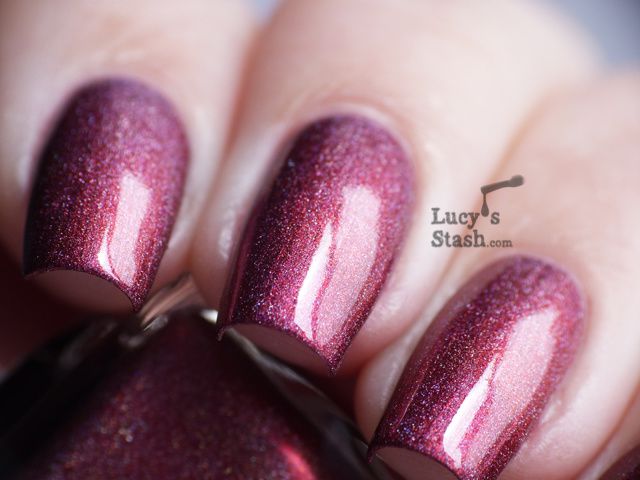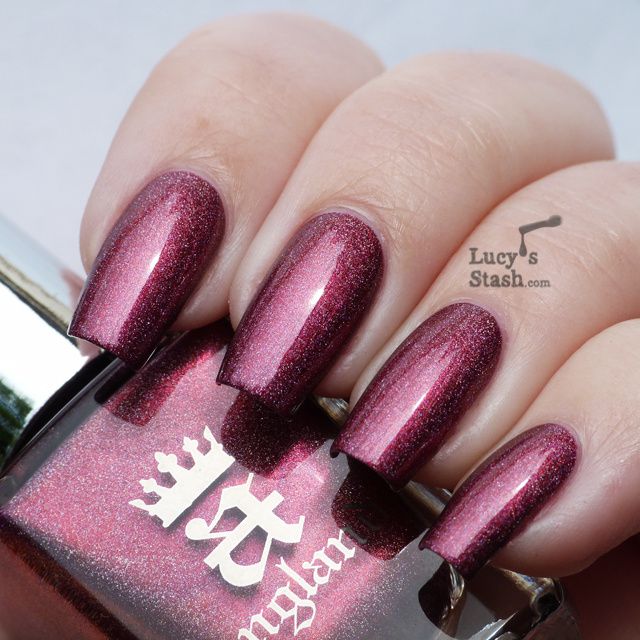 Beautiful, right? I can't wait to show you another shade later today - yes, that's right, I'll post two a day!
If you'd like to get your paws on the new A England collection, it is available on pre-order by emailing directly hello@a-england.co.uk, alternatively you can shop in e-shops all over the world, HERE is the full list.