Floral nail art with a tutorial! Also review and swatches of Color Club Over The Moon..phew, this is a long one!
Hello lovelies,

I hope you'll enjoy another floral nail art today. What's more, I've created a tutorial for you as well!
I've used Acrylic paint and Color Club Over The Moon.. I've done this design just on one hand because I didn't have tome for the other hand :-/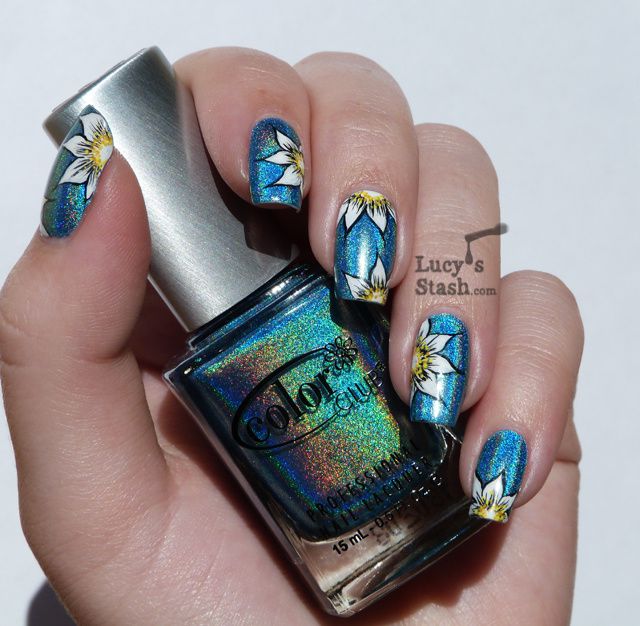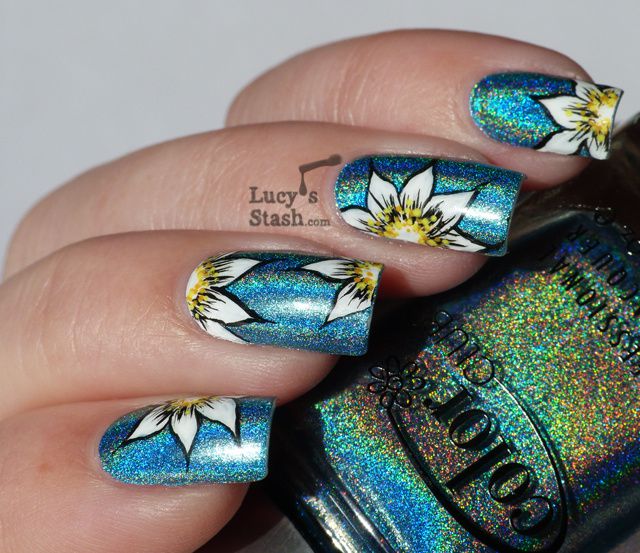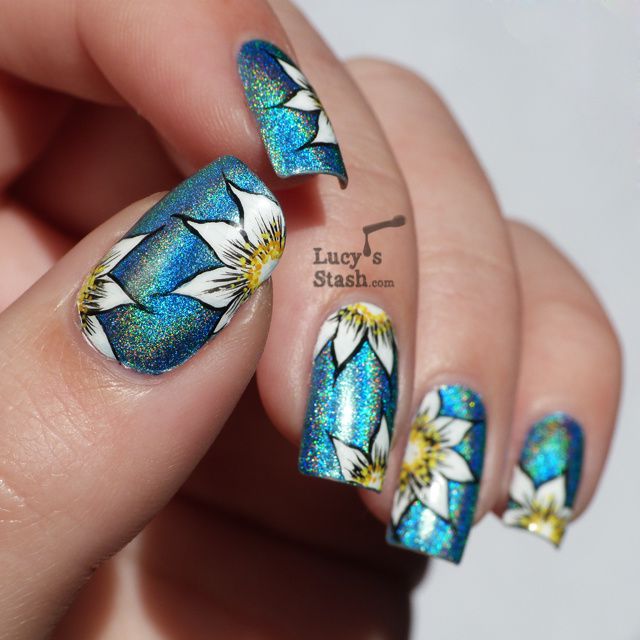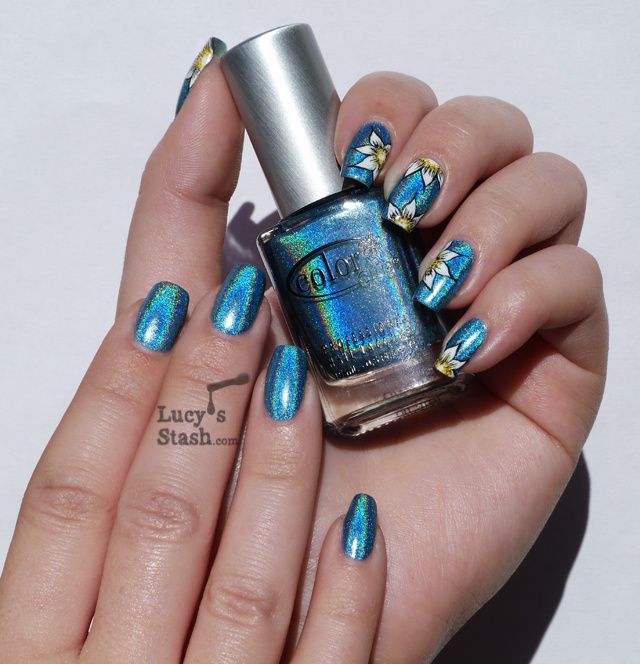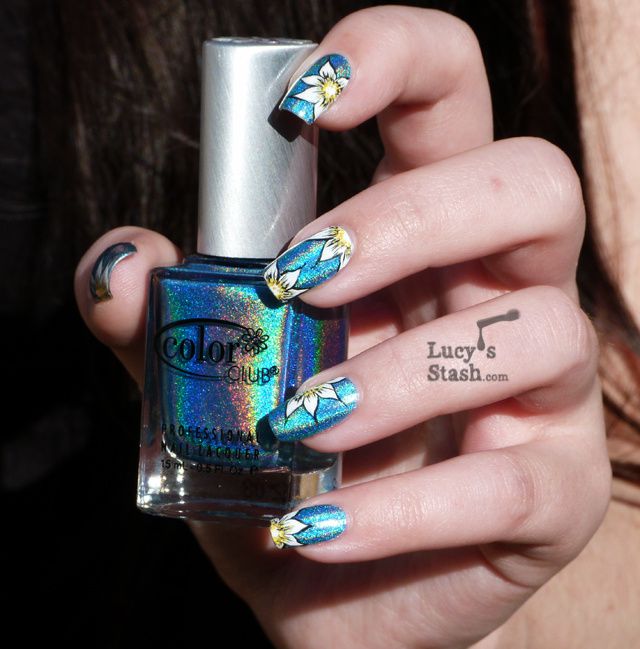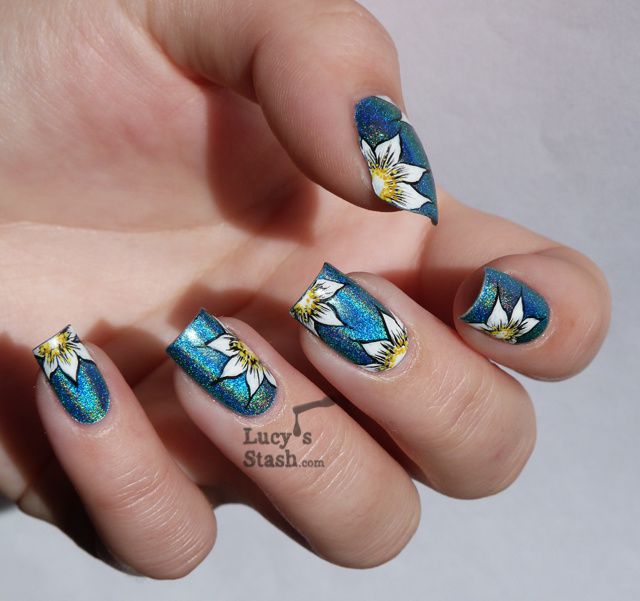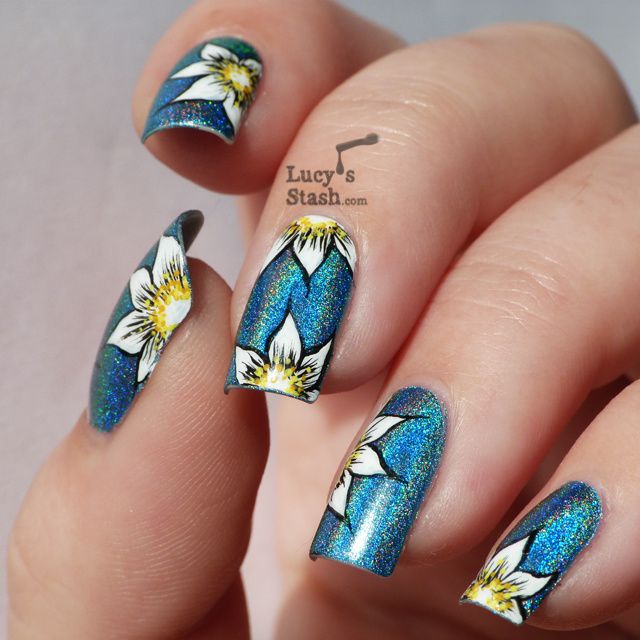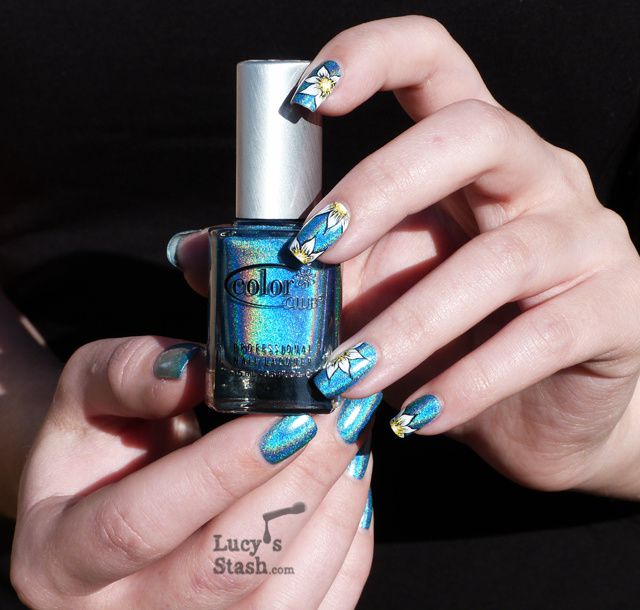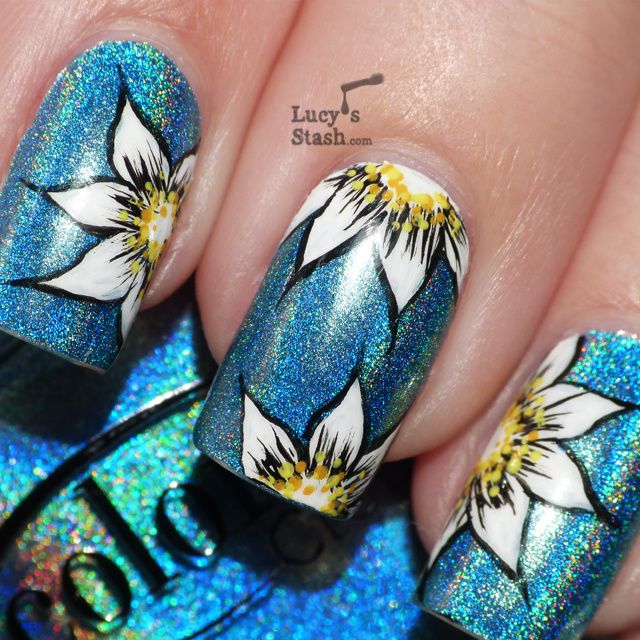 A step-by-step tutorial for you lovelies :) If you recreate this design please credit back to me. It always means so much to me when I see 'inspired by Lucy's Stash' manicure :)





Over The Moon - medium blue with holographic finish. As all the other holographic polishes from the Color Club Halo Hues collections, this one also has good formula. It applied well and I needed just two coats for perfect coverage. I didn't have any problem with patching. It dried fast and the pictures below are without topcoat. 
I am a member of Color Society Blogger Network which is all about Color Club and Ruby Wing polishes and this polish was sent to me from them.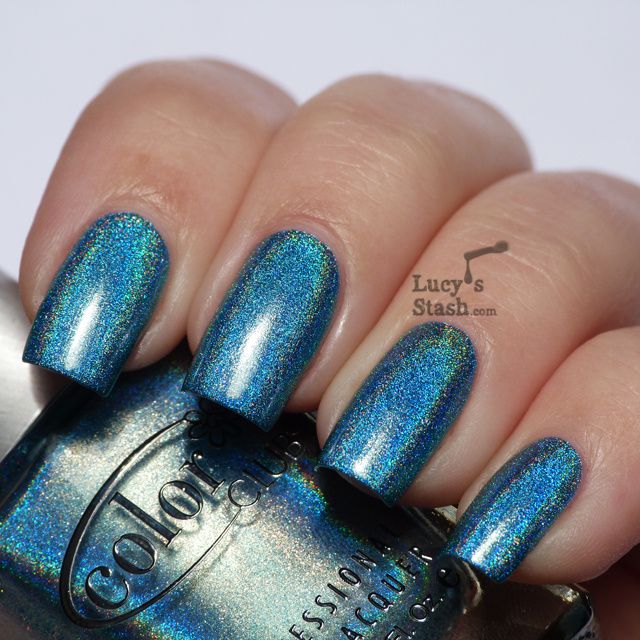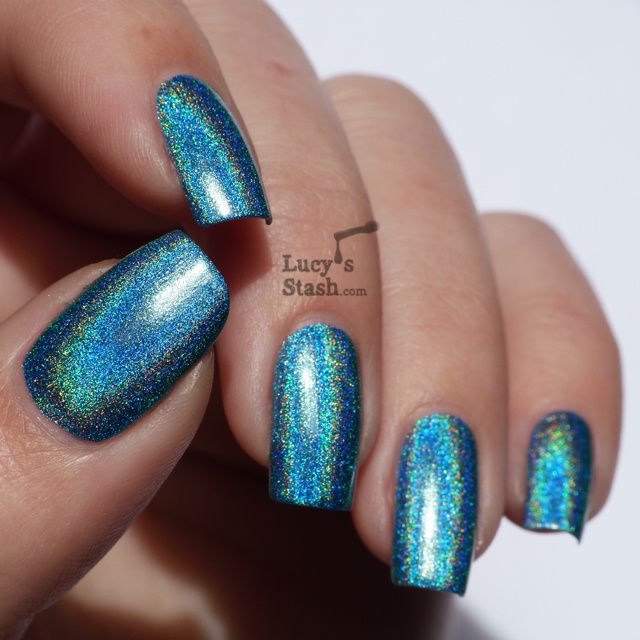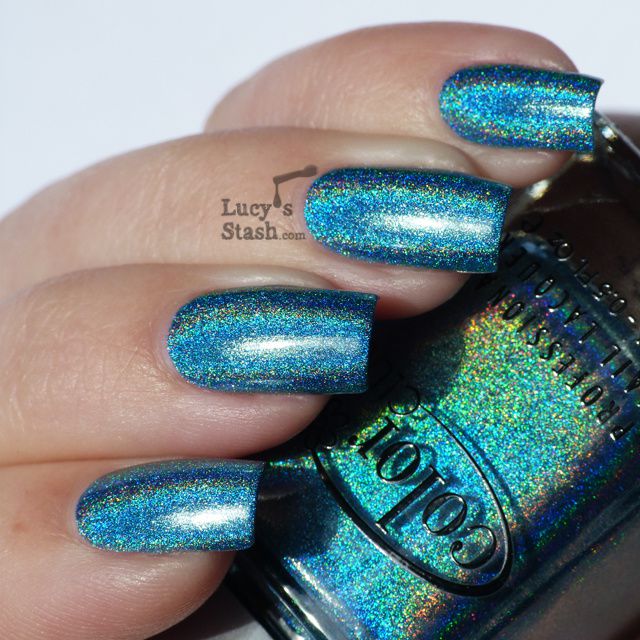 Artificial light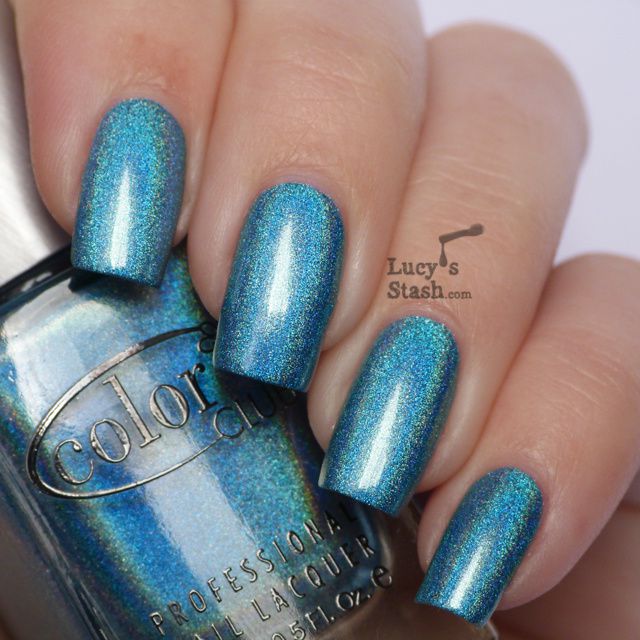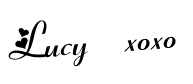 *This nail polish has been sent for a review