Dance Legend Chameleon Collection - Review of 5 Shades (picture heavy)
*PR sample
Hello lovelies,
I'm preparing for tomorrow's whole day of travelling but don't worry, I have prepared a post for today ;) There won't be new post tomorrow as I won't have internet access but today's picture overload should keep you going till Thursday ;)
Today's post is a picture overload of pure gorgeousness because I have here five Dance Legend polishes from the multichrome Chameleon collection. I really adore these which you'll see by the amount of nail art designs I've done with them. They all have a strong colour shift so let's check them out!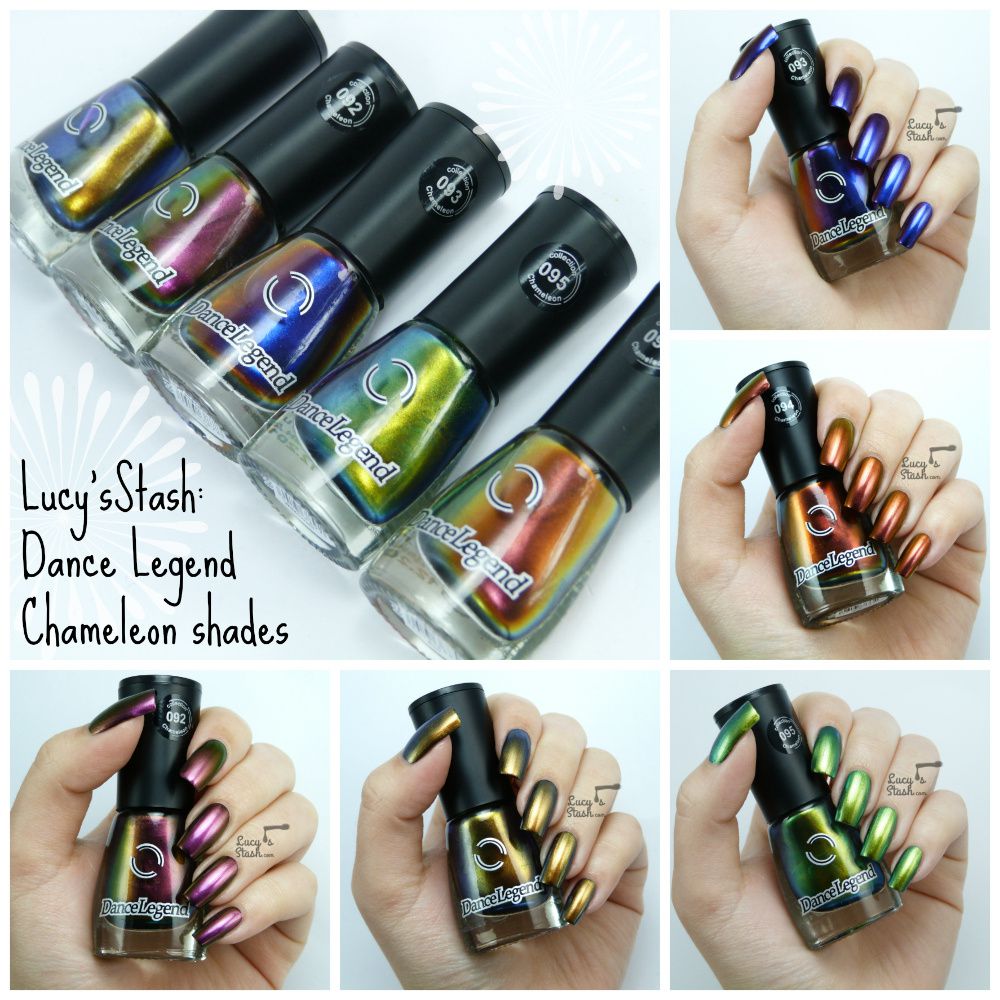 Roz - cool-toned purple base colour with a shift to olive green and a bit of copper and gold.

Wazowski - bright green with gold udertones with a shift to turquoise and darker green.

Celia - royal blue base colour shifting to purple and orange.

Boo - copper red base shifting into green and golden green.

Knight - olive green base with gold shimmer with a shift to gold and blue.