Dance Legend Wow Prisms - Review & Swatches of 4 shades
*PR samples
Hello lovelies,
I want to show you some more gorgeous Dance Legend polishes today. I've you've missed the previous reviews & features, view them here.
The four polishes I will be reviewing are from the Wow Prisms collection which features rich jelly base with chunky holo particles that lights up in the sun.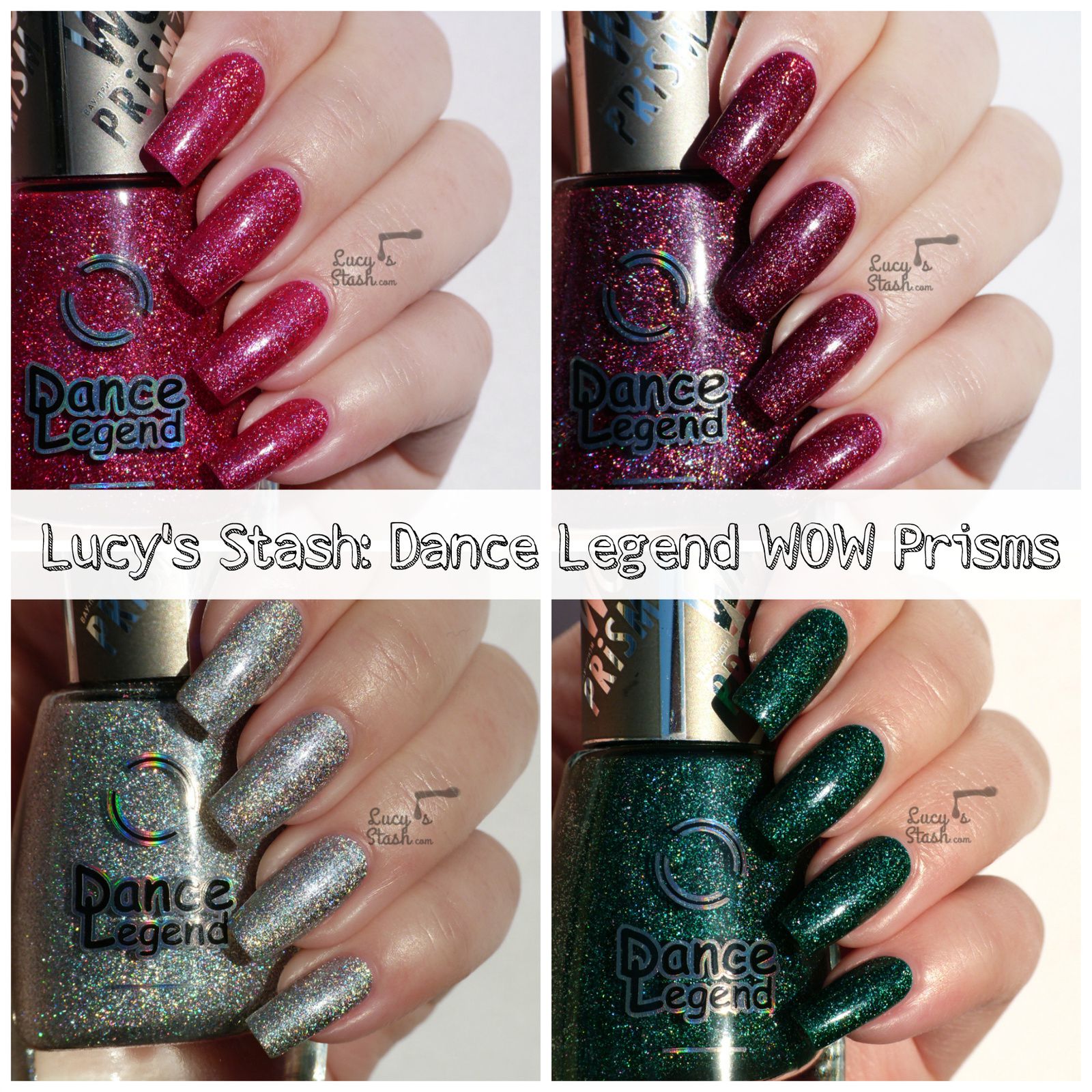 Behind the Scenes - purple berry base with chunky holo glitter particles. This was my favourite colour of all four as it is rich and has a gorgeous berry shade. The formula was really good and easy to apply and two coats were fully opaque. It also dried fast so no problem there either. I'm wearing topcoat in the pictures.
Party Time - raspberry magenta base with chunky holographic glitters. Party time is another 'up my street' colour and this bright raspberry will be perfect for summer season. The formula was exactly same as with the previous shade so easy to apply, opaque in two coats and fast drying. Brilliant!
In the last photo I have photographed bottle of Nubar Prize next to DL Party Time. It was the closest polish I've had but it still wasn't a dupe.
Steel Panther - light silver base with chunky holographic glitter. Ok people you need this polish! It can act as a regular polish as it's opaque in two thick or three thin coats but it can be also used as a chunky holo topcoat over different colour. The polish has a bit thinner formula which allows it to be good for layering. It dries fast and it's BLINDINGLY SPARKLY in the sun!
Poison - emerald green jelly base with chunky holographic glitter particles. Oooh, so gorgeous and rich colour! I thought it will be dupe to Picture Polish Kryptonite but Poison is cooler and darker shade. The formula was great as the first two polishes - no problems with application, fast drying and it was opaque in two coats. No topcoat.