Cheeky Frog Nail Art Design feat. Femme Fatale Noble Garden
Hello lovelies,
hope you're all well! I feel like sharing with you a cheeky frog nails I did a while ago. I meant to post this design earlier but never really got to it.
I have started with two coats of Femme Fatale Noble Garden, a green glitter polish with specks of blue, red and purple. Then I smoothed the surface out with topcoat. Next step was to paint the frog...
I have taken pictures throughout the painting so you can see the progress and maybe use it as tutorial :) The whole frog is painted with acrylic paint.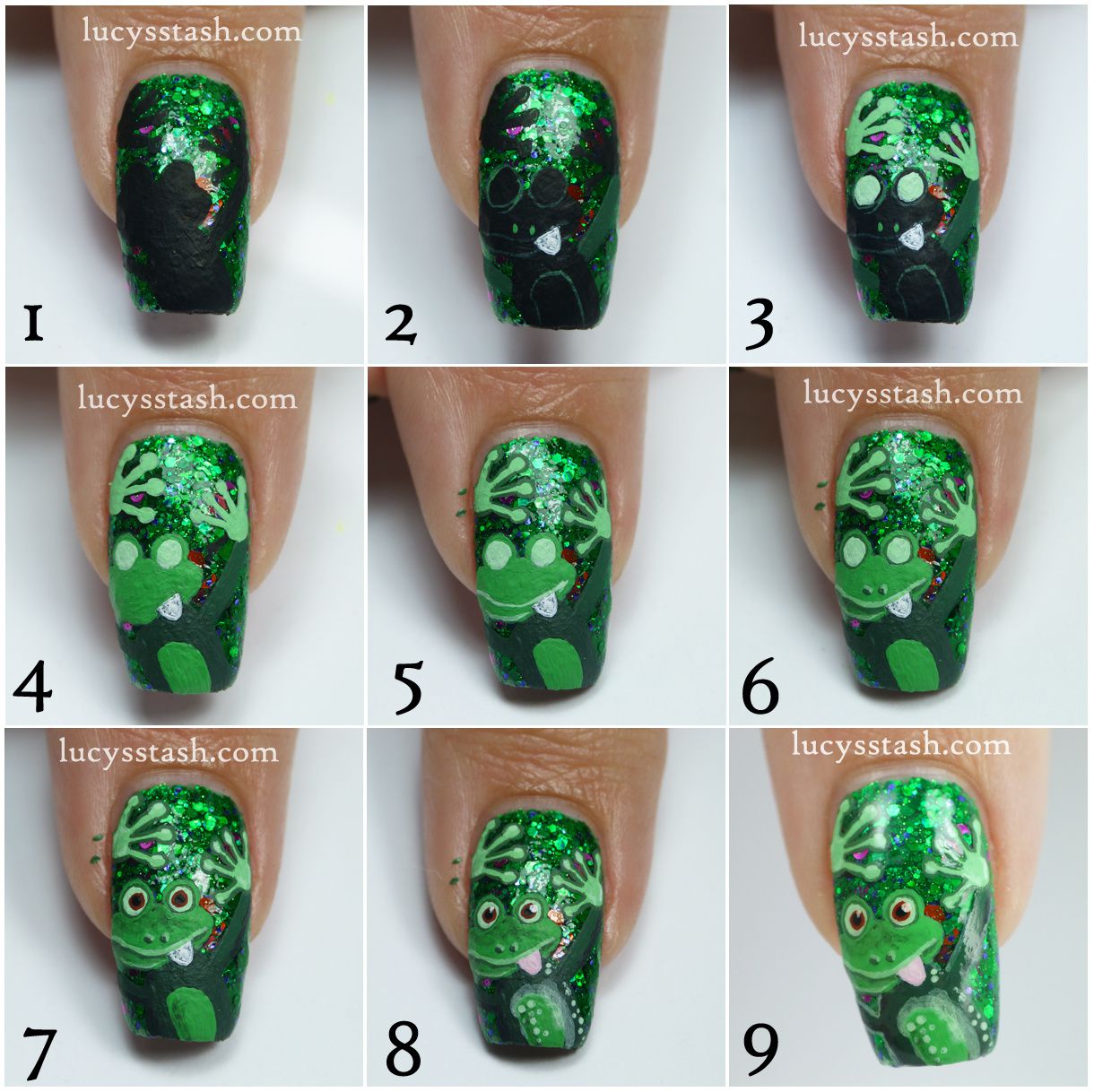 Such a fun design to have on nails, don't you think? I have googled pictures of cartoon frogs as inspiration and recreated one of them.
Hope you enjoyed it and have a lovely day! Lucie x