Barry M Limited Edition Shades for Boots - Review & Swatches
*PR samples
Hello lovelies,
Dandelions are back! We've had some dandelions in our garden so I used them in today's pictures. I've used dandelion as a prop before in this review and the pictures are always so pretty!
Today I will show you two new Barry M limited edition polishes that are being introduced exclusively for Boots today!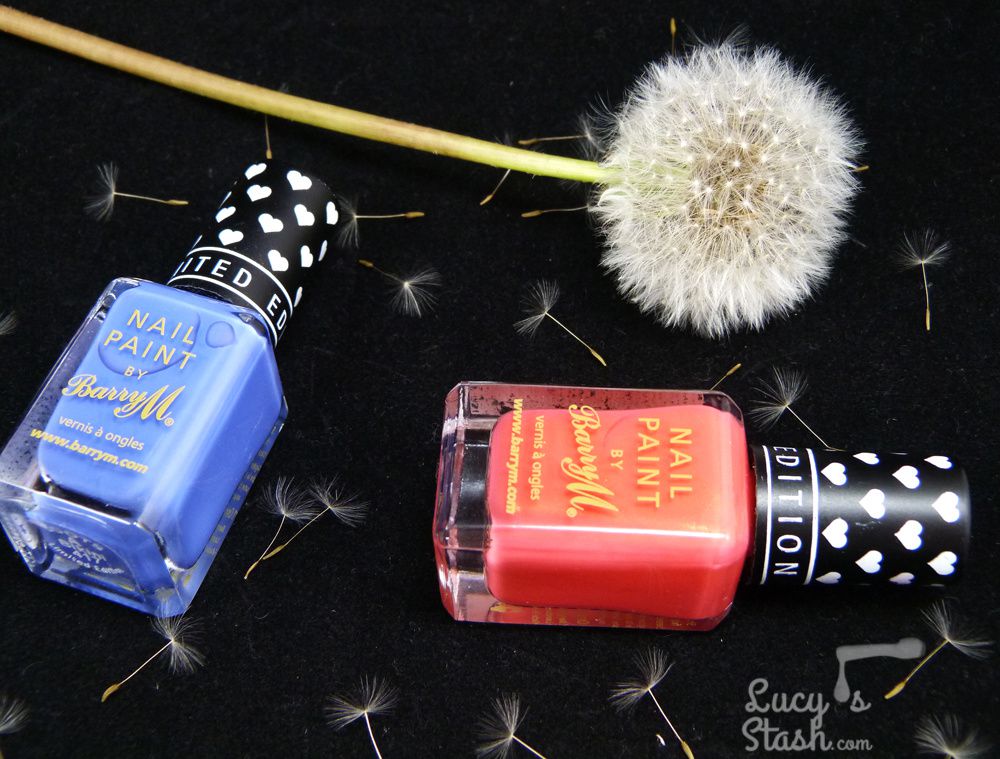 Carousel - coral red with subtle gold shimmer. Pretty summery colour that I found quite flattering to my skin tone. The formula was truly excellent - it applied easily and two thin coats provided perfect coverage. Carousel dried fast and glossy but I still applied topcoat.

Bikini - periwinkle blue creme with lavender undertones. This was impossible shade o capture as my camera showed it very blue. I've edited the colour a bit but it still looks very blue. The true colour is leaning towards lavender a bit more. The formula was slightly runny but still manageable and 2 thicker coats provided good coverage. I've applied topcoat.
These are lovely additions to my Barry M collection as I don't have many similar shades.
As I've mentioned previously, these two limited edition shades are launching in Boots today (11th June 2014) so you should be able to find them on your next trip :) The full retail price is £3.99 but you might often find discounts of 3 for 2 offers.
Have a lovely day! Lucie x
*PR samples