Lucy's Stash for piCture pOlish Blog/Insta Fest 2014!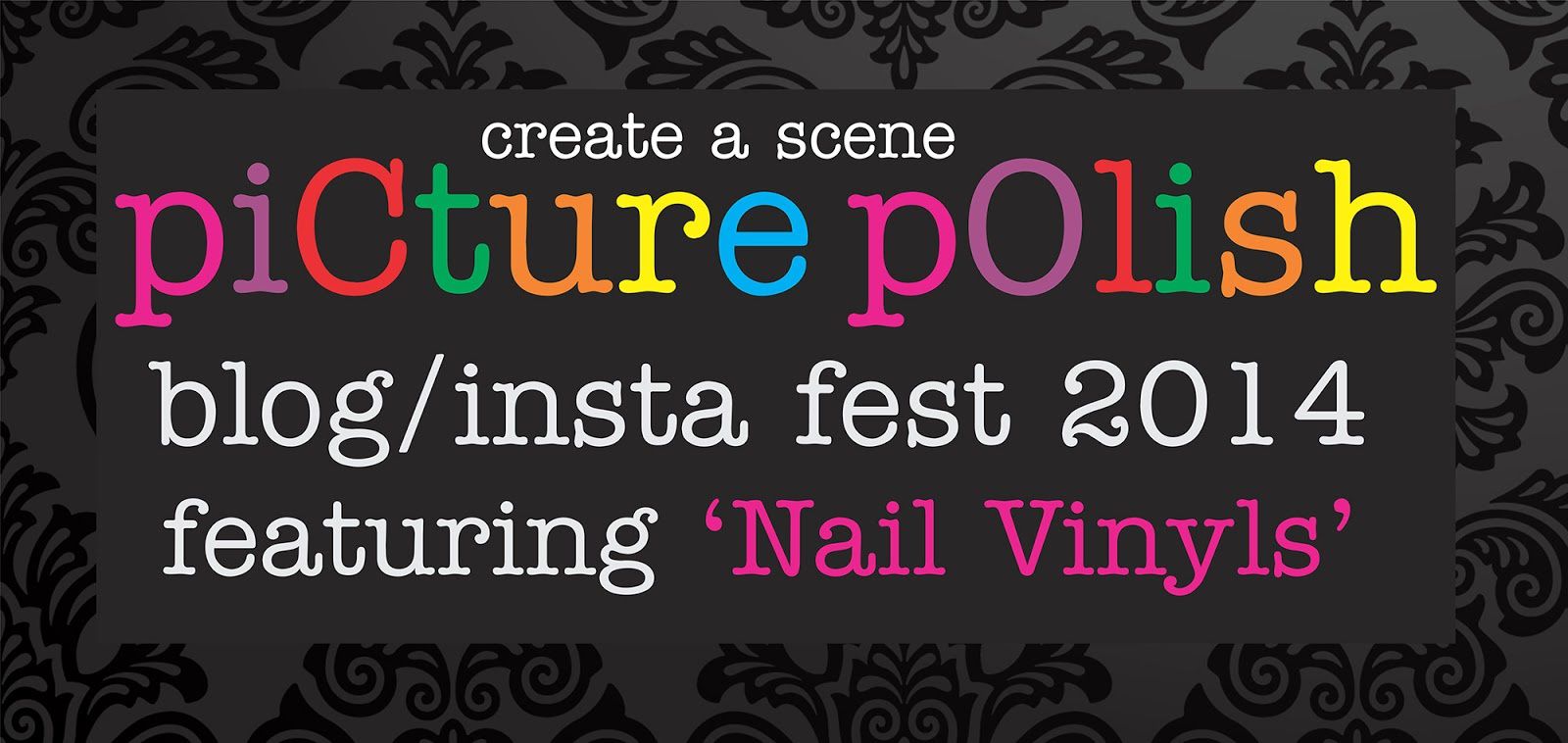 Hello lovelies,
It's happening!!! This year's piCture pOlish Blog/Insta Fest 2014 is on! It's a little bit different from the previous years and you will see a swatch of one nail polish, nail art manicure, tutorial and Nail Vinyls so hold on to your hats!
The first part of this post is the swatch & review of piCture pOlish Scarlett. Scarlett is a beautiful, feminine rose red colour with bijou holo* finish. The fine holo dust shows in the sunlight yet it's very subtle. The formula was really good - easy to apply and well-pigmented. I've applied two coats and topcoat for this swatch.
*Bijou Holo is a mix of delicate small holo particles and coloured flecks that look amazing in bright sunlight and three dimensional in low lights.

Now it's time to show you the nail art. The challenge was to create nail art using only Nail Vinyls, two provided piCture pOlish shades and possibly a bit of black and white polish. No special nail art techniques were allowed meaning no dots, no gradient, no decals, stamping, acrylic paints, studs, rhinestones etc. It was very restrictive and challenging so I've had quite a difficult time coming out with something other than just simple chevrons. But now I'm so curious to see what other fellow bloggers came up with! Let's have a look at my nail art then...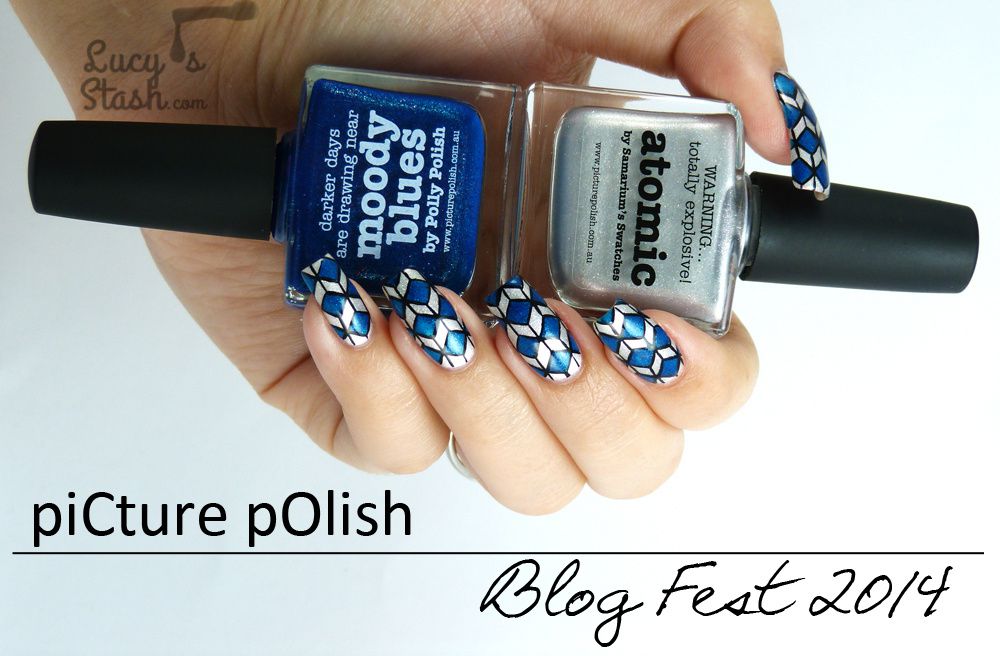 I have been sent two shades to work with - Atomic and Moody Blues and mini chevron Nail Vinyls. Additionally, I have used a bit of black nail polish as an outline in my design. It was very time consuming but I'm so pleased with the result. I've applied two coats of Atomic and one coat of Moody Blues over the Nail Vinyls. I wanted to do a reversed accent nail but Atomic is too sheer to cover the Moody Blues.
You know I love patterns so having Nail Vinyls to hand made the whole process much easier. They apply easily and stick to the nail well but they do not stick too much at the same time. I have applied Seche Vite topcoat before using the Nail Vinyls so that they wouldn't ruin the polish underneath. they worked really well.
I've also prepared a picture tutorial for you ;)