What's new in the world of Barry M?
Hello lovelies,
I got sent some new and upcoming releases from Barry M and I want to show you what's new! I have reviews & swatches coming soon so don't go anywhere ;)
All the polishes below are the new releases for the Autumn/Winter 2014 season.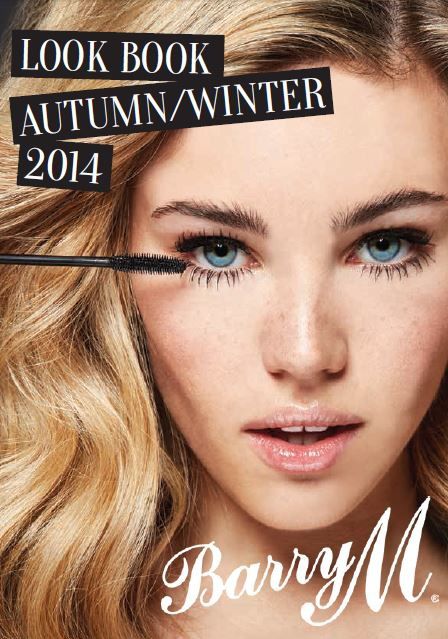 Glitterati Collection - probably the most exciting release of all...at least for me. It consists of six glitter shades that are super sparkly and with some holographic glitter.
"Roll out the red carpet and get your camera at the ready… the Glitterati have arrived. The crème de la crème of the nail world, these 6 stunning polishes will be the talk of the town and will need to be seen at every event. Bursting with super sparkly particles, these perfect polishes provide 3D coverage in a few sweeps and won't fail to be noticed!"
Launching in Superdrug 24th September and in Boots 1st October.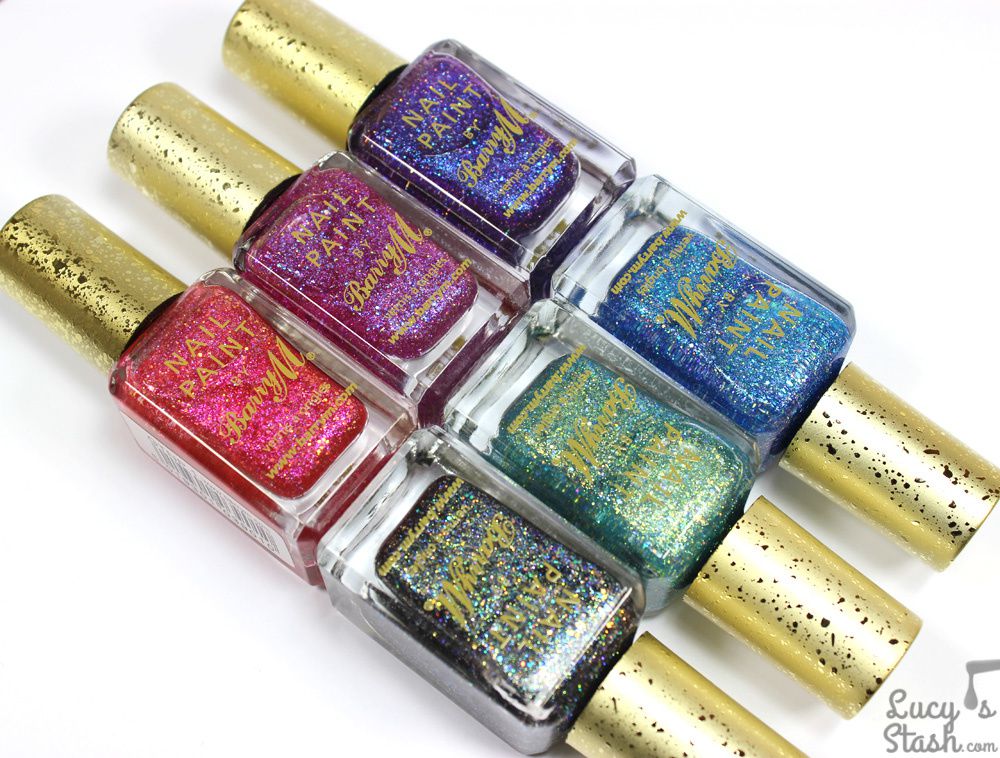 A/W Aquarium shades - Two new colours are being added to the Aquarium collection. One is a duo/multichrome purple and one is a glitter topper.
"Dare to wear these beautiful mystical Aquarium Nail Paints. Persian glistens gold through metallic mulberry hues, and changes tone as you move. Wear Persian alone, or top it with the stunning Atlantis, which is crammed full of twinkling glitter particles in a variety of gorgeous jewel colours including purple, pink and blue."
Launching in Superdrug 24th September and in Boots 1st October.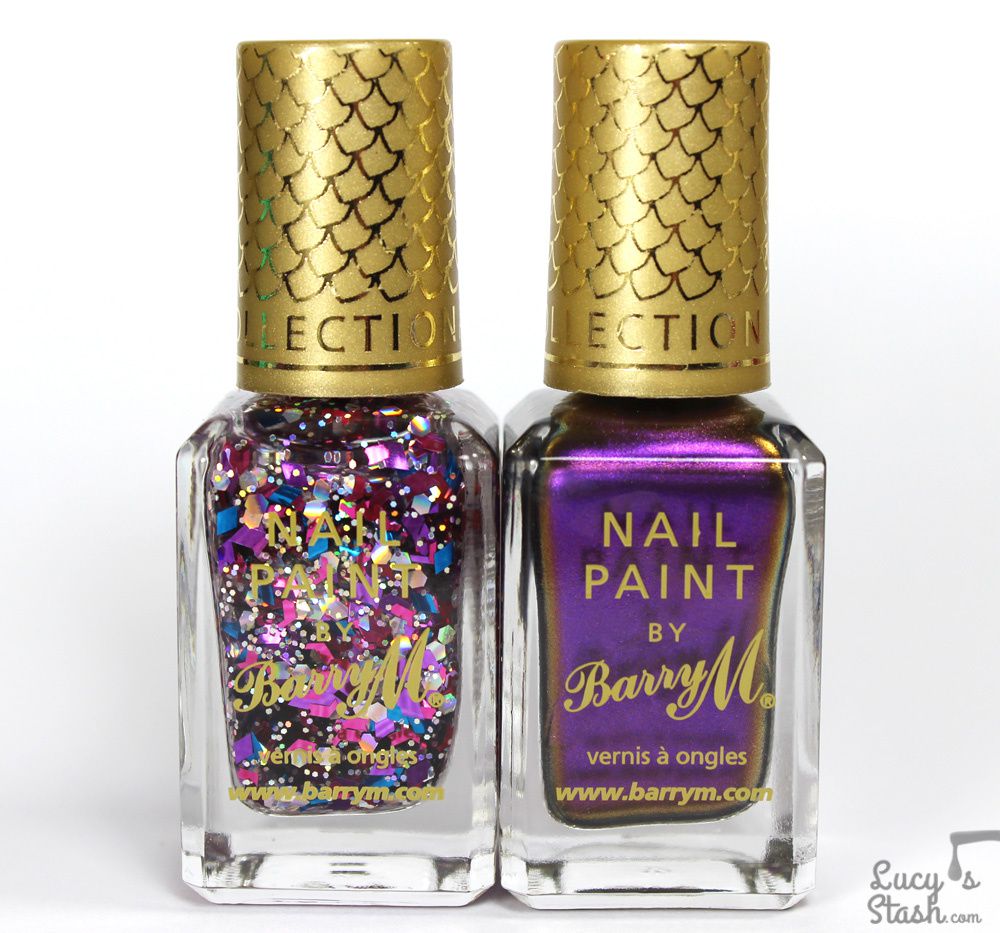 A/W Classic Nail paint collection - Three shades are also being added to the Classic collection which I assume will become permanent shades...but don't take my word for it and grab them if you like them!
"Indulge your nails with these satiny smooth Classic Nail Paints in three delectable shades that will have your friends 'oohing' with envy. The AW14 catwalks were awash with pastels like the delicate 'Ballerina' pink and 'Vintage Lilac', which are perfect for day wear. For evening glamour, turn to your dark side with the elegant 'Nightshade', which is a mysterious deep plum that looks almost black."
Launching in Superdrug 24th September and in Boots 1st October.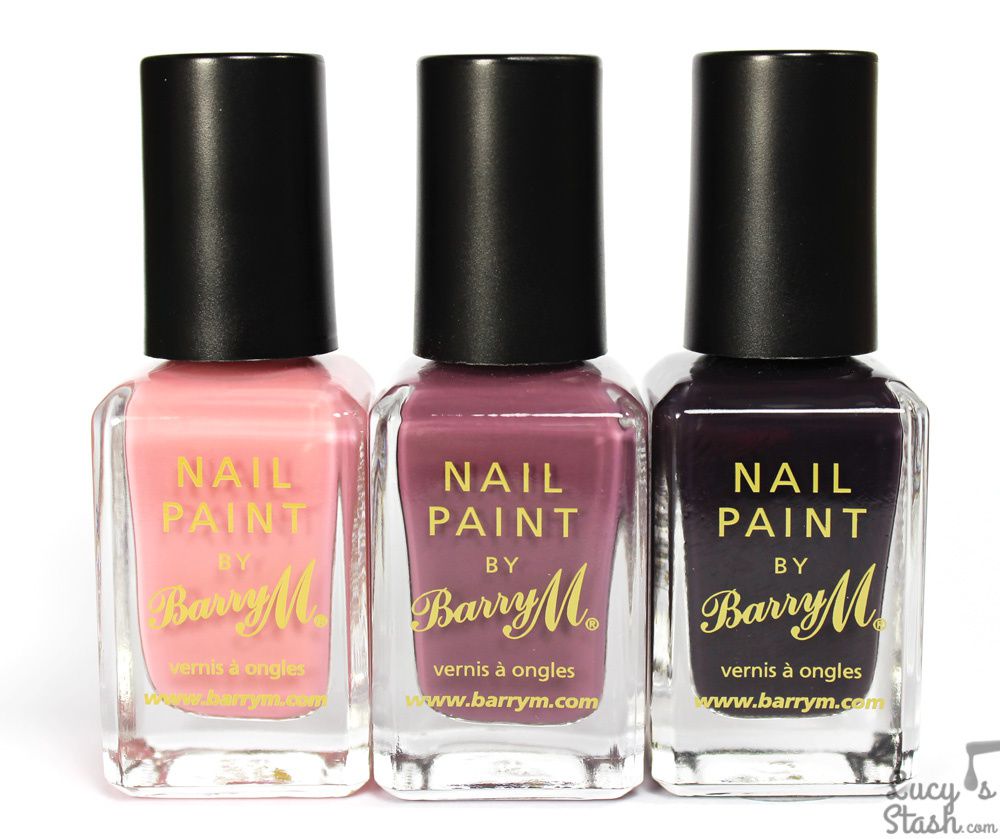 A/W Silk collection shades - I don't have the original Silk collection but these three new additions are very beautiful and I can't wait to show them to you!
"Silk's beautiful matte sheen gives a luxuriously chic finish. Following the successful first spring collection come three AW jewel-toned shades. Just two velvety coats of Poppy (ruby red), Forest (emerald green) or Orchid (amethyst purple) will ensure you're nailing the matte trend this season. No need to apply a top coat as this gorgeous polish leaves the most beautiful finish and feel."
Launching in Superdrug 24th September and in Boots 1st October.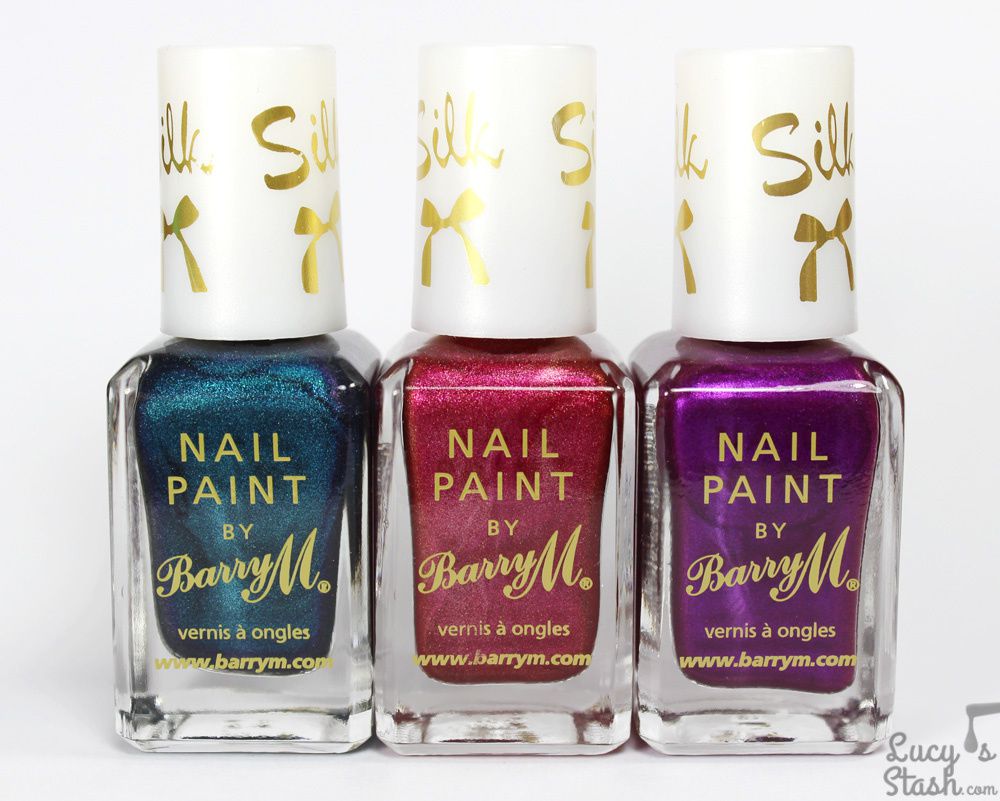 Christmas Glitters - You can also look forward to some extra sparkly glitters for the Christmas season! There will be five new polishes and I will do review for those as well ;)
"Moonlight's mixture of chunky holographic particles make it perfect for a party! Be the star of the show with 'Starlight', jammed full of sparking stars and gold glitter!" Launching exclusively in Boots 1st October.
"Bottle your Christmas Tree and what do you get… Christmas Tree polish! Green, red, gold and fabulously Christmassy! Jingle all the way to a party with this eyecatching polish filled with stars, red and silver shapes!" Launching exclusively in Superdrug 22nd October.
"Fashionistas can stay on top of the purple trend but add a shimmering twist for Christmas with Twilight!" Launching exclusively in Superdrug 22nd September.
And of course the new A/W Gelly colours which I have full review of here.
"Spice up your winter wardrobe with AW collection of Gelly Nail Paints. Inspired by the colours and spices from far-away lands, this spicy new collection delivers an opulent and chip-free finish. Each one of the six rich colours will transport you to the Moroccan desert with every sweep of super shiny polish. Nailing a gorgeous manicure has never been easier."
This collection is available in Boots and Superdrug now.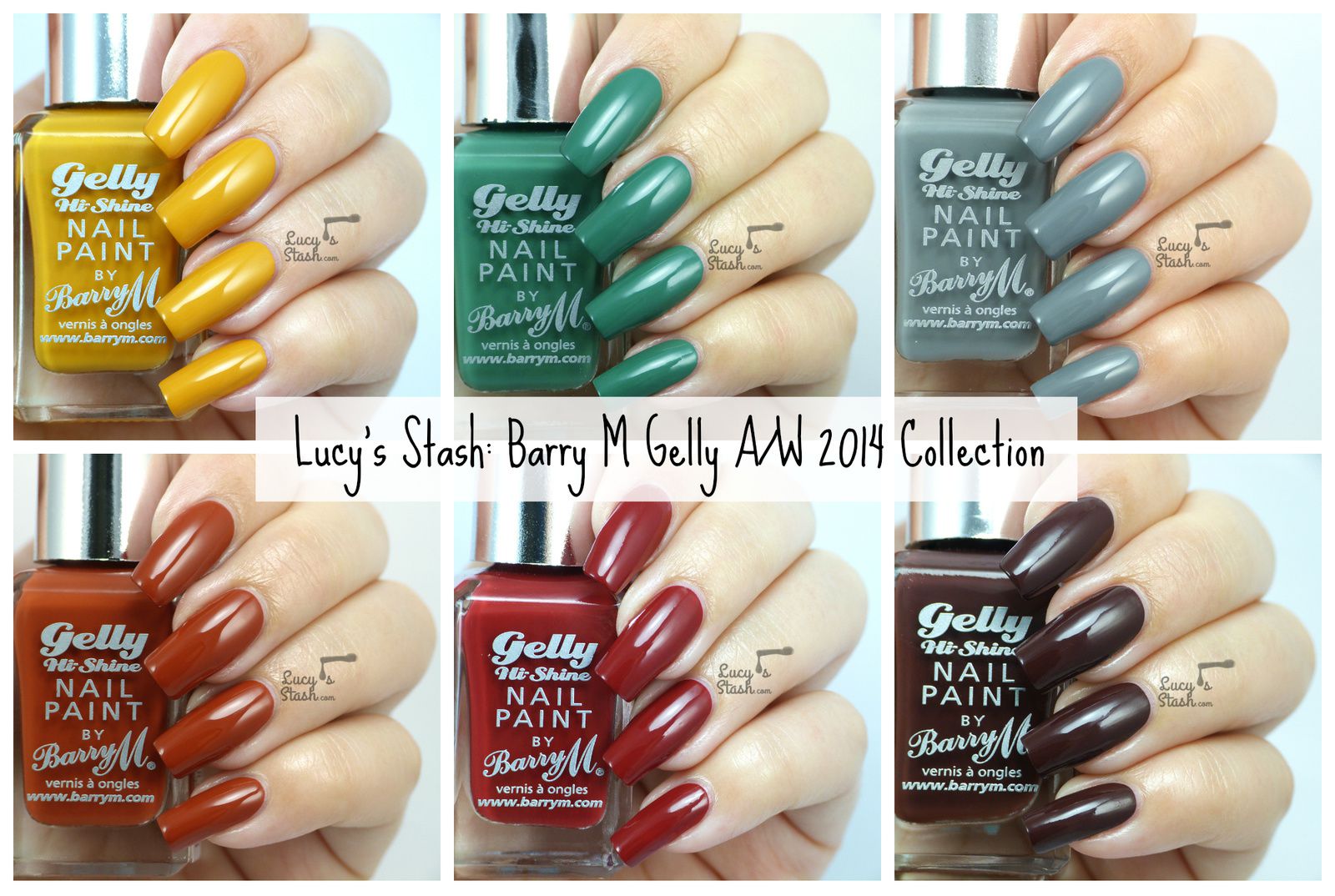 So that's all what's new at Barry M and I'm excited to tell you that I will be bringing you reviews for all the new releases!
Which one is your favourite? Lucie x