Lynnderella Couture at the Navy Yard and ChelSea of Love - Review & Swatches
*PR samples
Hello lovelies,
Today I want to show you two more Lynnderella polishes I got for review. I have previously reviewed only one single Lynderella polish (here) so I'm excited to show you more! Both are glitter polishes so prepare for some sparkling goodness!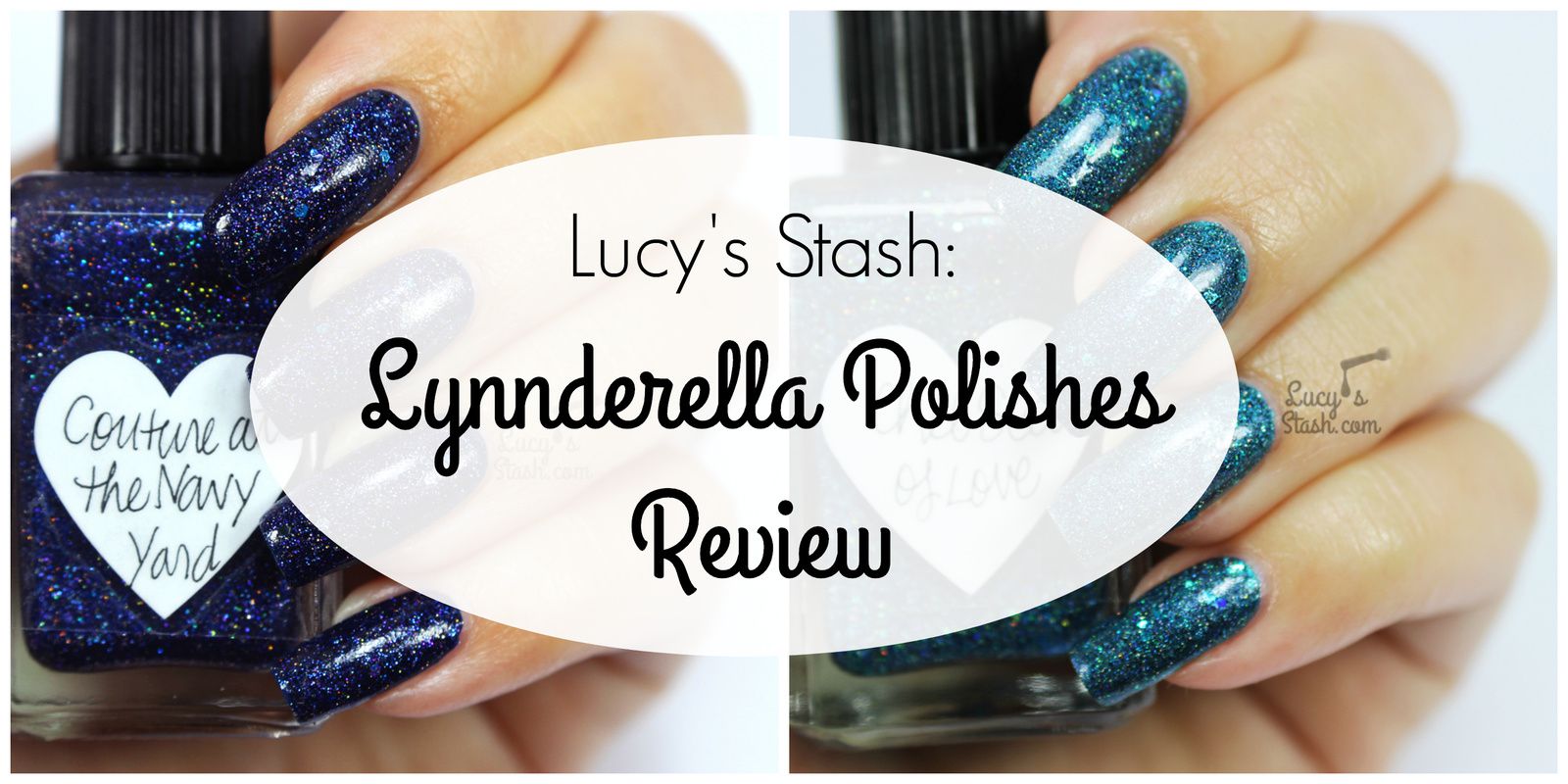 First up is Couture at the Navy Yard, a dark blue glitter mixed with dark blue holographic glitter in a lightly blue tinted base. Because the base is only tinted, it is not fully opaque in two coats so I have applied one coat over Zoya Ryan (very similar colour). It applied very nicely and easily and dried fast. It is glitter so it dried slightly gritty so I've applied topcoat as well.
Second polish I've got here is ChelSea of Love, teal glitter bomb. This polish is the same as Couture at the Navy Yard only in teal shades. It has teal holographic glitter and larger teal glitter in a tinted base. I have applied one coat of ChelSea of Love over Essie Trophy Wife. The formula was slightly thicker yet manageable and I didn't have any problems with it. I needed topcoat to get smooth and glossy finish.
I don't think I can choose my favourite, they are both sparkly and beautiful! Couture at the Navy Yard reminds me of a night sky and I'm beating myself up right now that I didn't do some star or galaxy nail art over it. I'm very happy with them despite having to layer them which could be problem for some.
Lynnderella polishes are available at their online store and eBay store. You can also check out the latest colours on their blog.
Have a great day and stay polished! Lucie x
*PR samples