Halloween Bloody Ripped Eye Nail Art + TUTORIAL
Hello lovelies,
With Halloween just around the corner, I seriously had to hurry up with editing of my latest nail art tutorial and I'm happy to tell you - it's done! I don't usually do gory Halloween nail art but I wanted to try it. So for today I've prepared ripped ot eyeball nails!
I didn't want to make the them realistic but rather cartoonish so they are not too disgusting ;) Here' how my nails looked:
Ewwww! It's safe to say I much prefer nice nail art :D
I've started with a coat of OPI Natural Nail base coat followed by two coats of Sally Hansen Crush on Blue. Next I applied Seche Vite top coat to protect the polish. Then I've started to paint the eyeballs using Nails Supreme nail art pens. These are super handy for details and when mastered they can be a great nail art tool. I'm still long way away from mastering these but they made creating this nail art quite easy.
Here's how to recreate this look: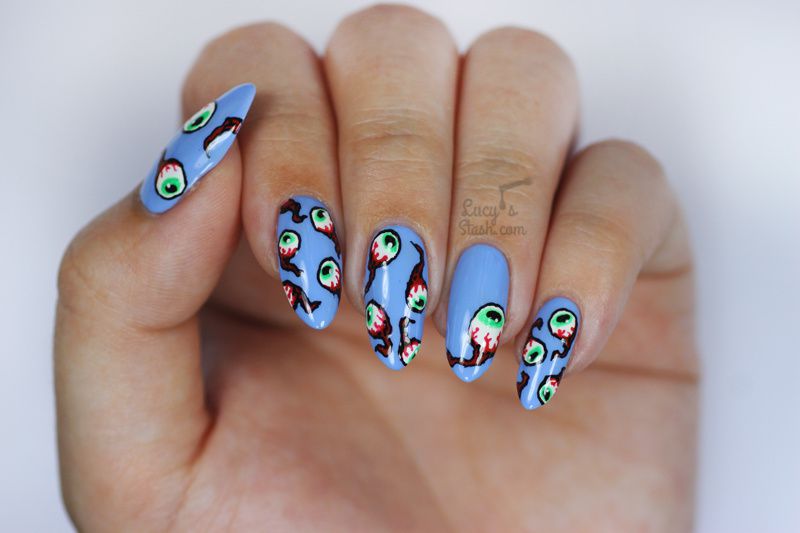 I hope you enjoyed this unconventional nail art and have a spooky Halloween! Lucie x