A England - The Legend collection: Saint George. Review & swatches
Hello lovelies!
Today I have here something veeery special! The first out of three A England nail polishes from new collection The Legend! The whole collection consists of 7 shades and hats off, Adina, they are truly amazing! 6 of the polishes are holographic and the one to me seems like it has glass flecks in it. I will review every polish in separate post because they just deserve it and that way I can fit in more pictures :)
First up Saint George! I had to wait few days for sun to come out to do these swatches, they look the best in the sunlight!
Saint George - deep teal holographic colour. THE BEST TEAL EVER! This polish is a dream - it is insanely pigmented, this is just one(!) coat without topcoat and it applied soo nicely! And look at the colour! Awesome teal with very fine holographic particles. I must tell you it looks even better in the sun than my pictures show! It also dried really fast and I removal was very easy and fast too. Now I'll just leave you to have a look at the pictures because they are awesome :D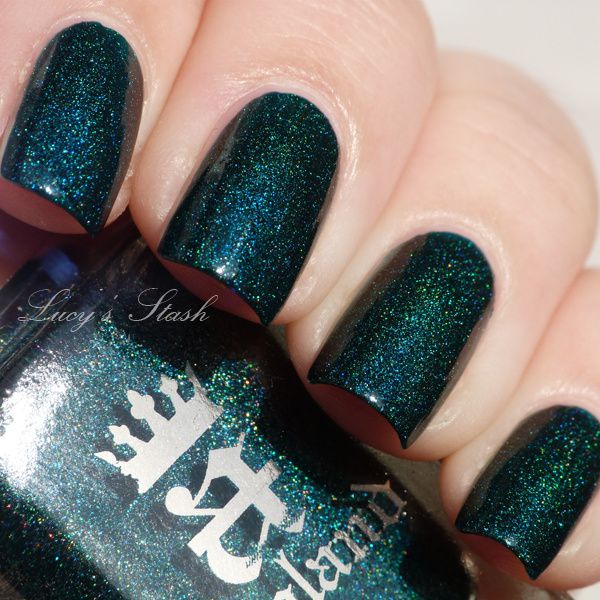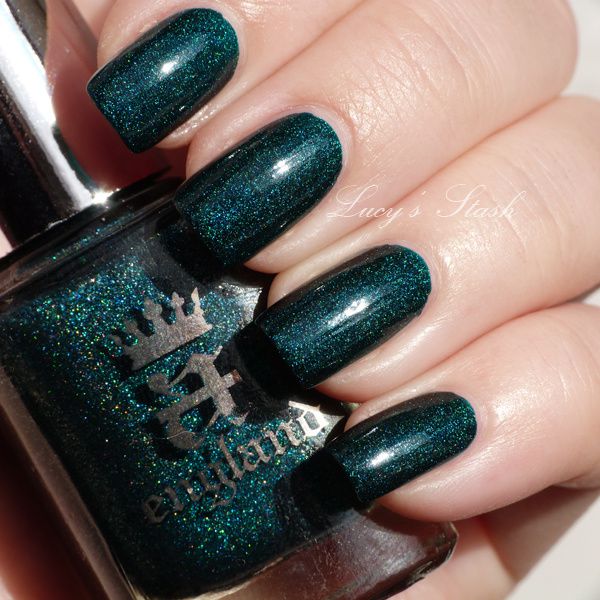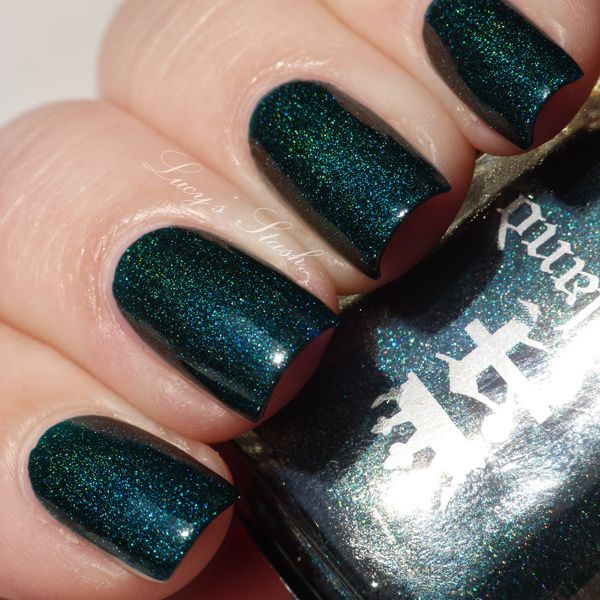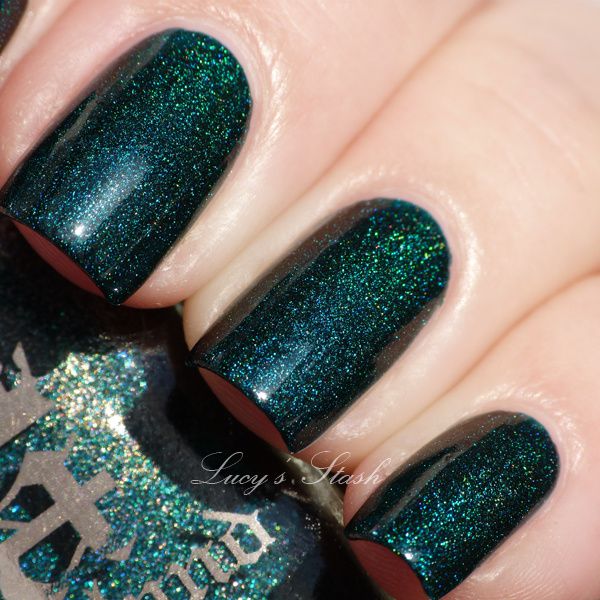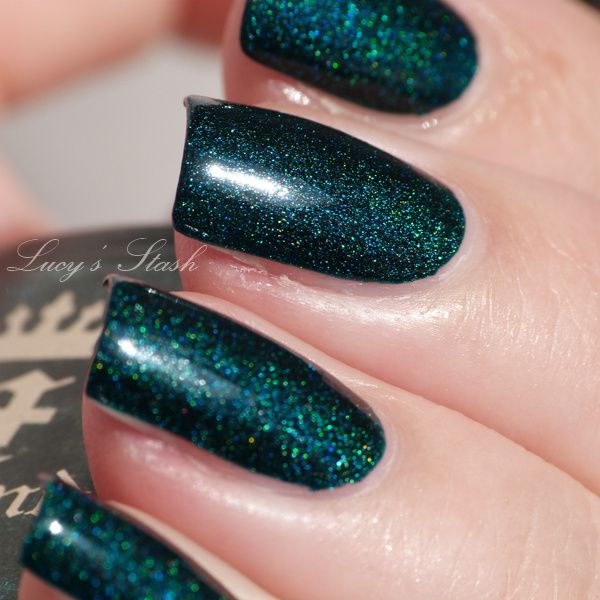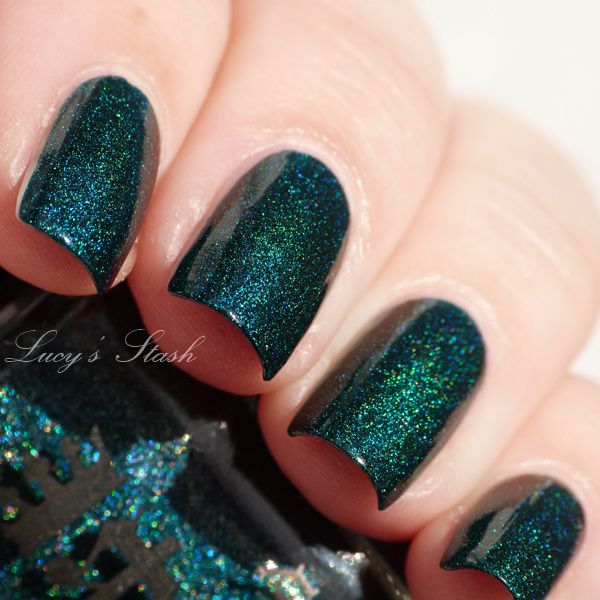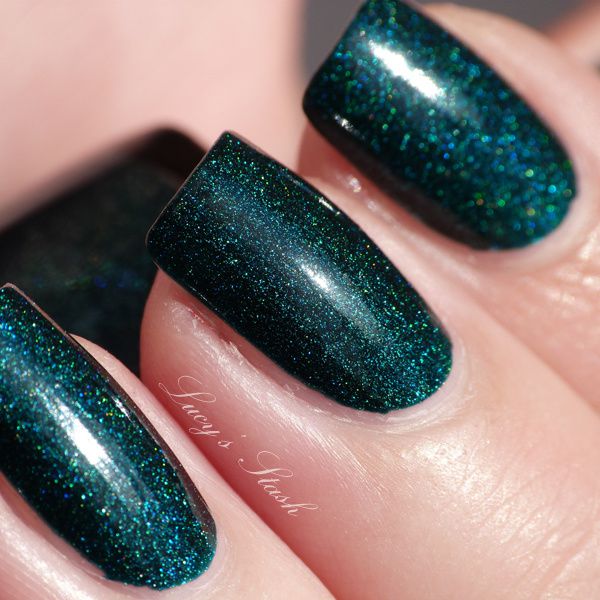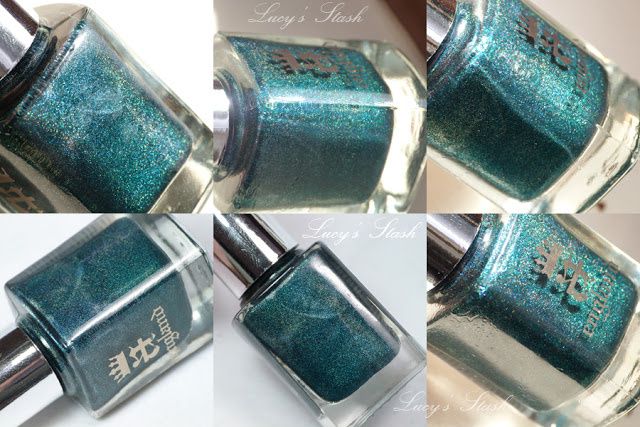 I've reviewed Princess Tears from The Legends Collection. Click here to read review (or click on the picture)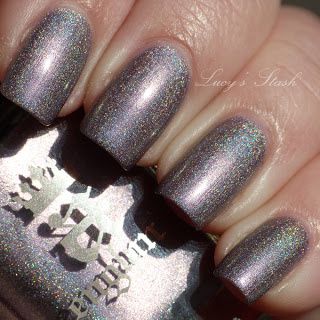 and Bridal Veil. Click here (or click on the picture)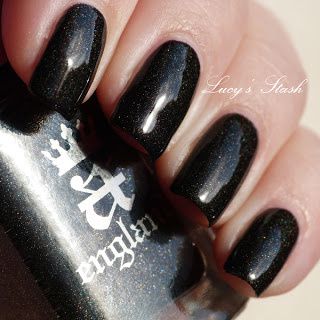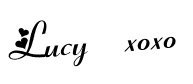 *This polish has been sent to me for a review. I've expressed my honest opinion