DYI Kaviar manicure with yellow and green beads
Hi everybody!
I'm sure most of you already stumbled upon new Caviar manicure kit from Ciate. Well since £18 is quite pricey, I'm doing DYI Kaviar manicure inspired by Ciate Caviar  mani :) I just purchased caviar beads for £0.95! I didn't have wide choice of colours so it doesn't look as good as black or white beads but you'll get an idea.
1. step - Paint your nail with base colour. For these yellow and green beads I've used as a base colour China Glaze Sunshine Pop.
2. step - I've applied one coat of Seche Vite topcoat on dry polished nail
3. step - I dipped my nail into the container with caviar beads. Then they need to be gently pressed to the nail and excess beads need to be removed. Most of them will fall of but especially on the edges I had to help them a little
4. step - Let it dry for about 15-20 minutes
And here is the end result: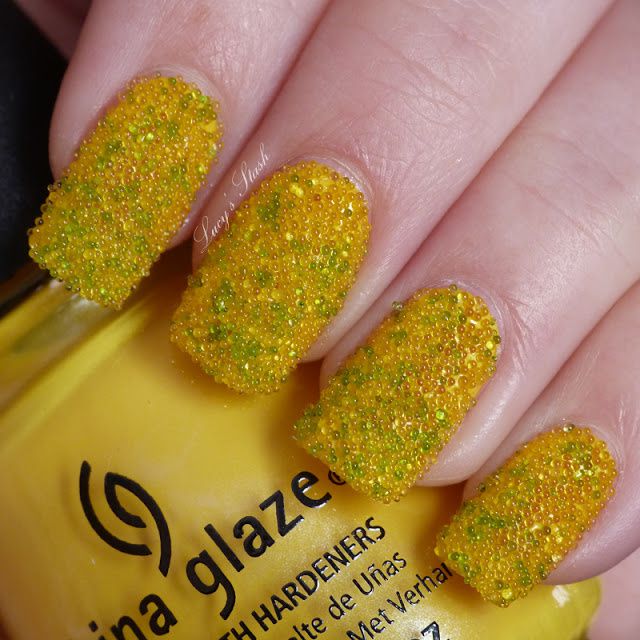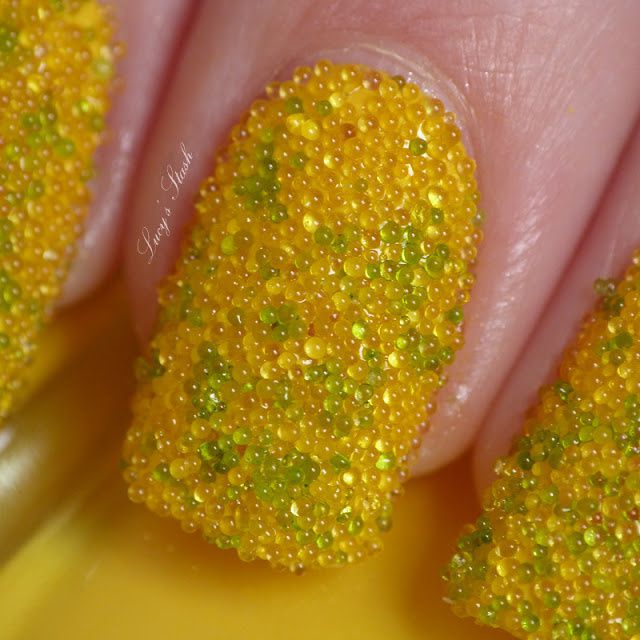 I wanted to know how it would look if I would put a topcoat over the beads to make sure they won't fall off....don't do it! :D It looks terrible, it kinda reminds me of frog eggs :D :D EUGH :D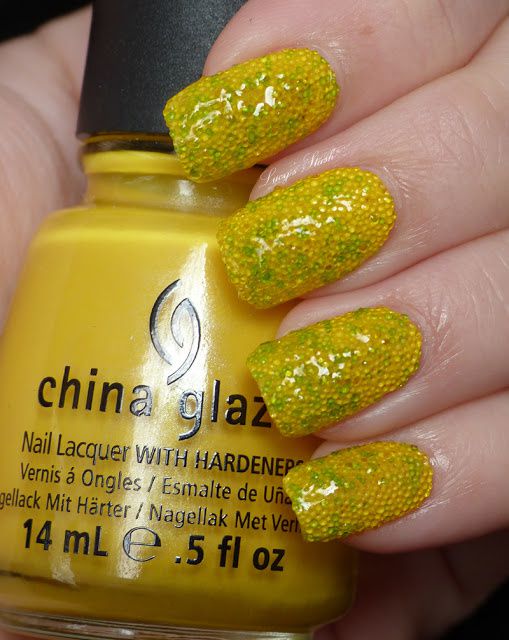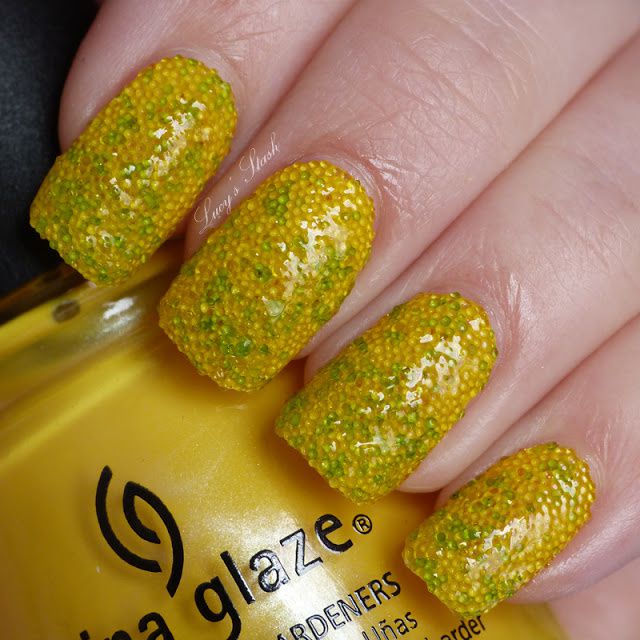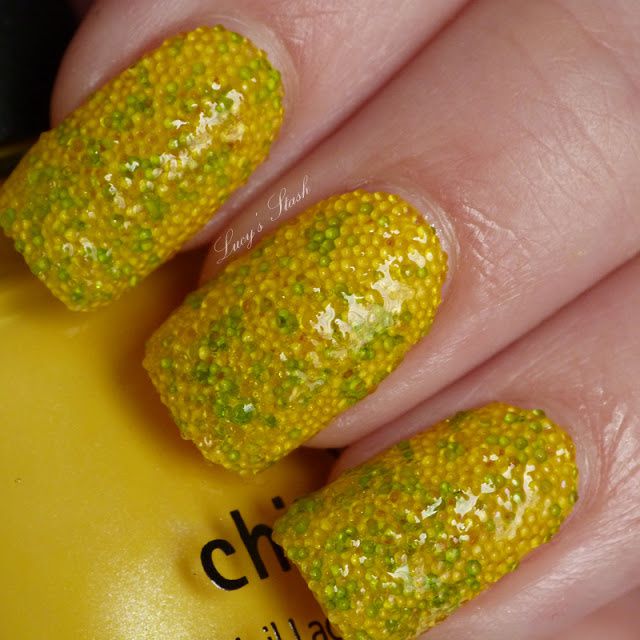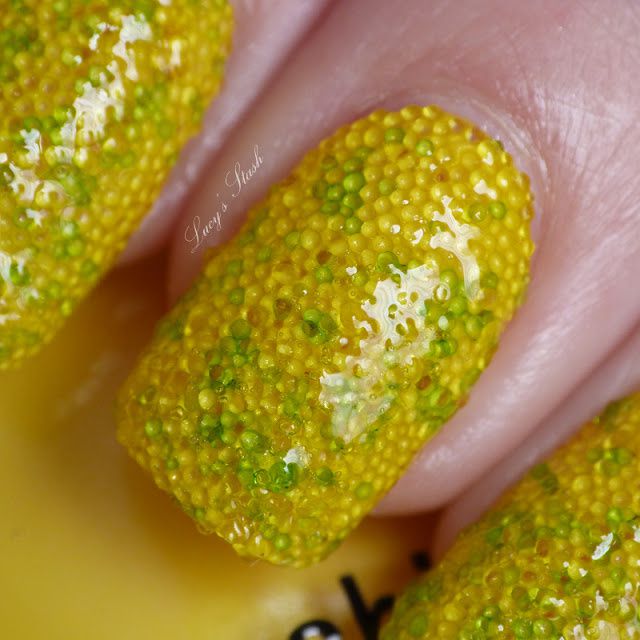 This is the original step by step guide produced by Ciate: