Paint All The Nails Presents Colour Block Nail Art + TUTORIAL
Hello lovelies,
August has passed very fast for me and it's time for the monthly nail art challenge from Paint All The Nails. I completely forgot (thanks to my 2-week holiday) and I didn't have time to do any special colour block design. Luckily I've had an older manicure that I've done and that I can use. I still have my square shaped nails there but I'm sure you won't mind ;)
Today's manicure is very colourful and summery and I can show you a step by step tutorial of the design too! I've done it using Leighton Denny polishes and a Color Club French Tip white polish as a base. Yes guys, this is so far my favourite white nail polish. Here's the final look and list of all the polishes I've used:
These nails might look difficult to do but I've broken the design into small steps for you and in the end it's just painting lines. A great design to practice your line work ;)
How to:
Step 1 - Apply a base coat to clean and dry nails. Then paint them with one or two coats of white nail polish. I've used Colour Club French Tip which is very opaque so I got away with just one coat.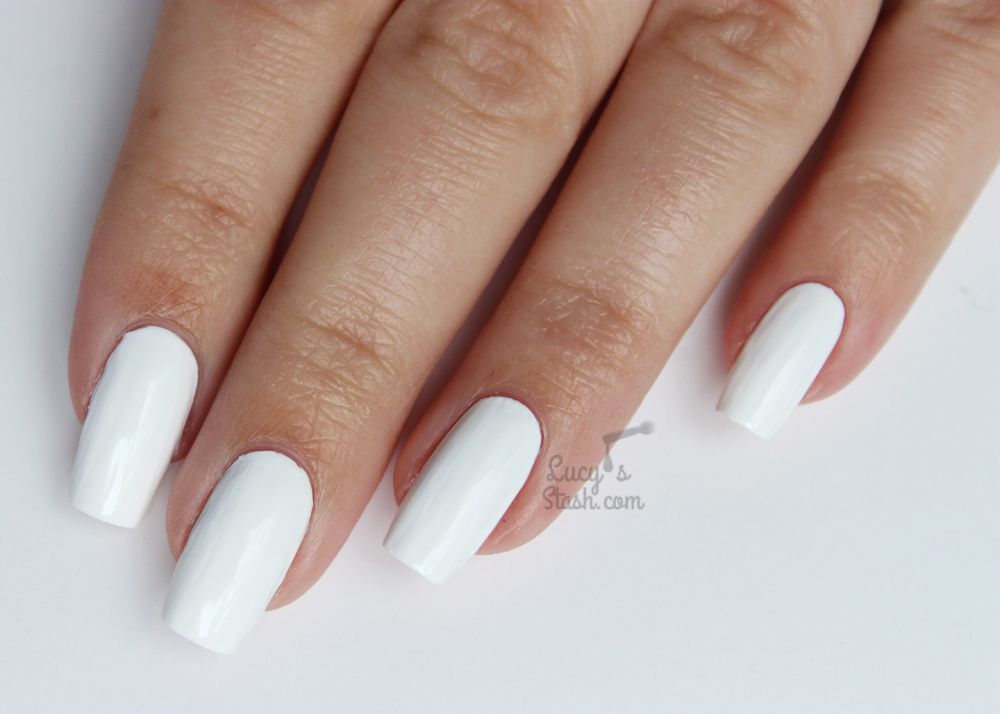 Step 2 - Paint the top of each nail with a different colour. I chose colours that will be somewhat dominant on the nail.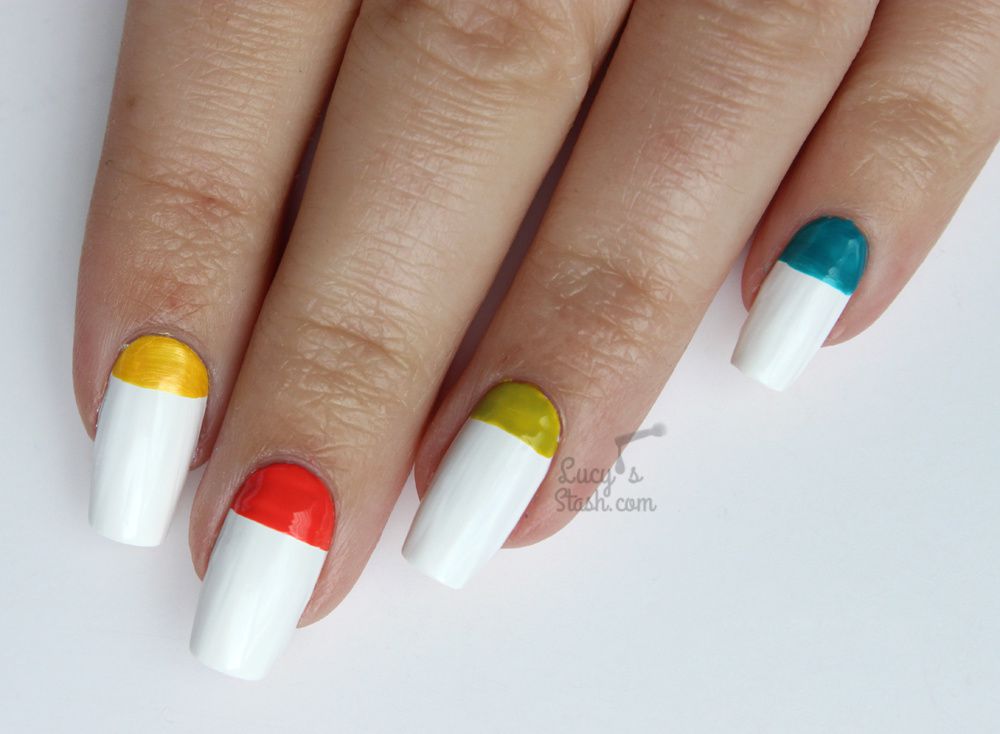 Step 3 - Add thin and thick stripes of the same colour to the nails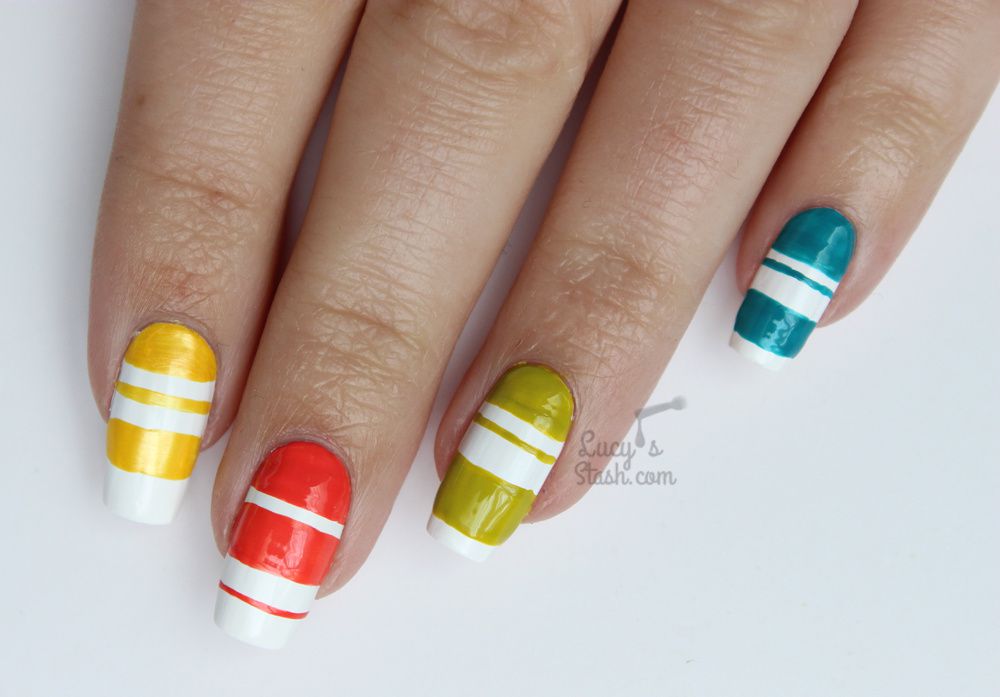 Step 4 - Start adding more stripes of different colours. Try to stick to similar colour families with the odd stripe in colour of the next nail to tie the nails visually together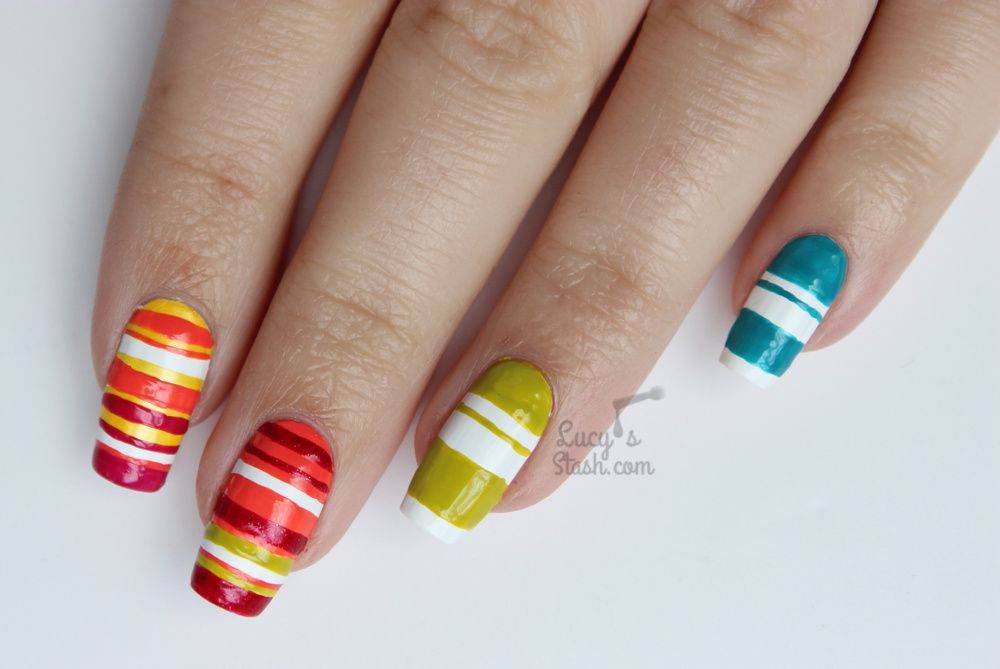 Step 5 - Continue with adding more stripes and colours to the rest of the nails. Different widths of stripes make a really interesting effect
Step 6 - Finish up with a coat of Leighton Denny One For All (as a top coat) and admire your new beautiful nails ;)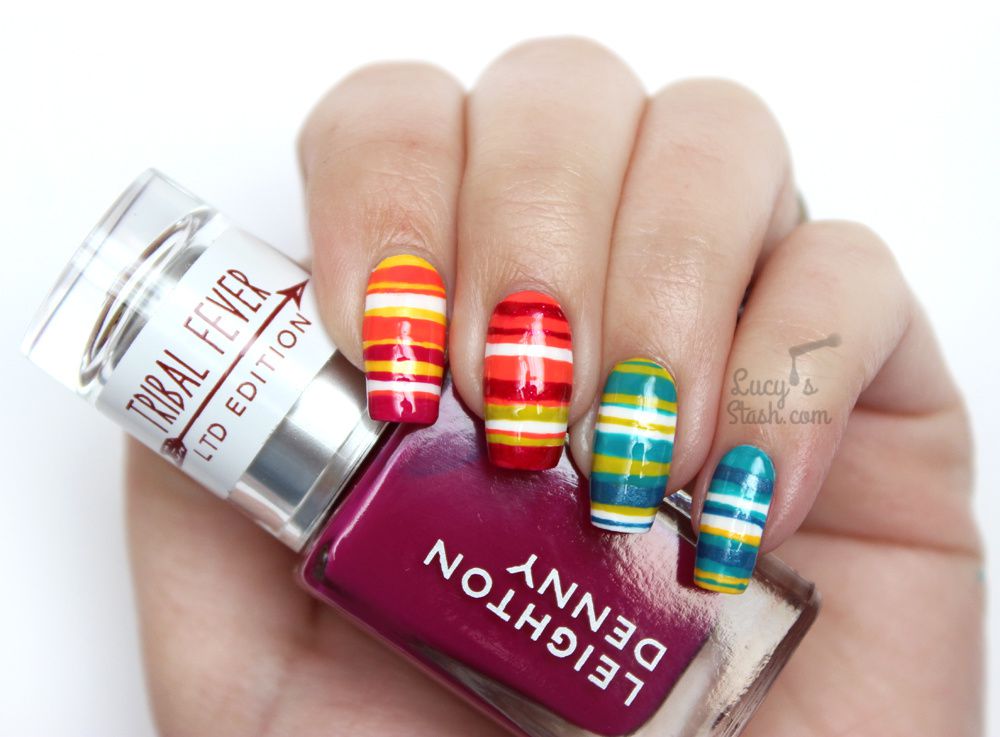 My line work is far from perfect but all in all I quite liked this look. And practice makes perfect so imperfection isn't a fail at all, just another lesson on the path to perfection!
What do you think of this look? Would you wear it?
I'm so glad I was able to participate in this month's Paint All The Nails Challenge again and if you'd like to see what my fellow nail bloggers came up with, check out #paintallthenailscolorblock and the link up below!
Have a lovely day! Lucie x