Hi everyone,
Hope you're all well and try and have a nice Christmas this year despite everything that's going on. I won't even go there, that would be a long and ranty post haha. Let's focus on why you're probably here - to see what's on my nails 😉
I was undecided about what I wanted for my Christmas nails till the last minute. It's always so hard to plan for me because I just want to try so many different thing.
I've settled on a red French and full colour nails complemented with delicate snowflakes.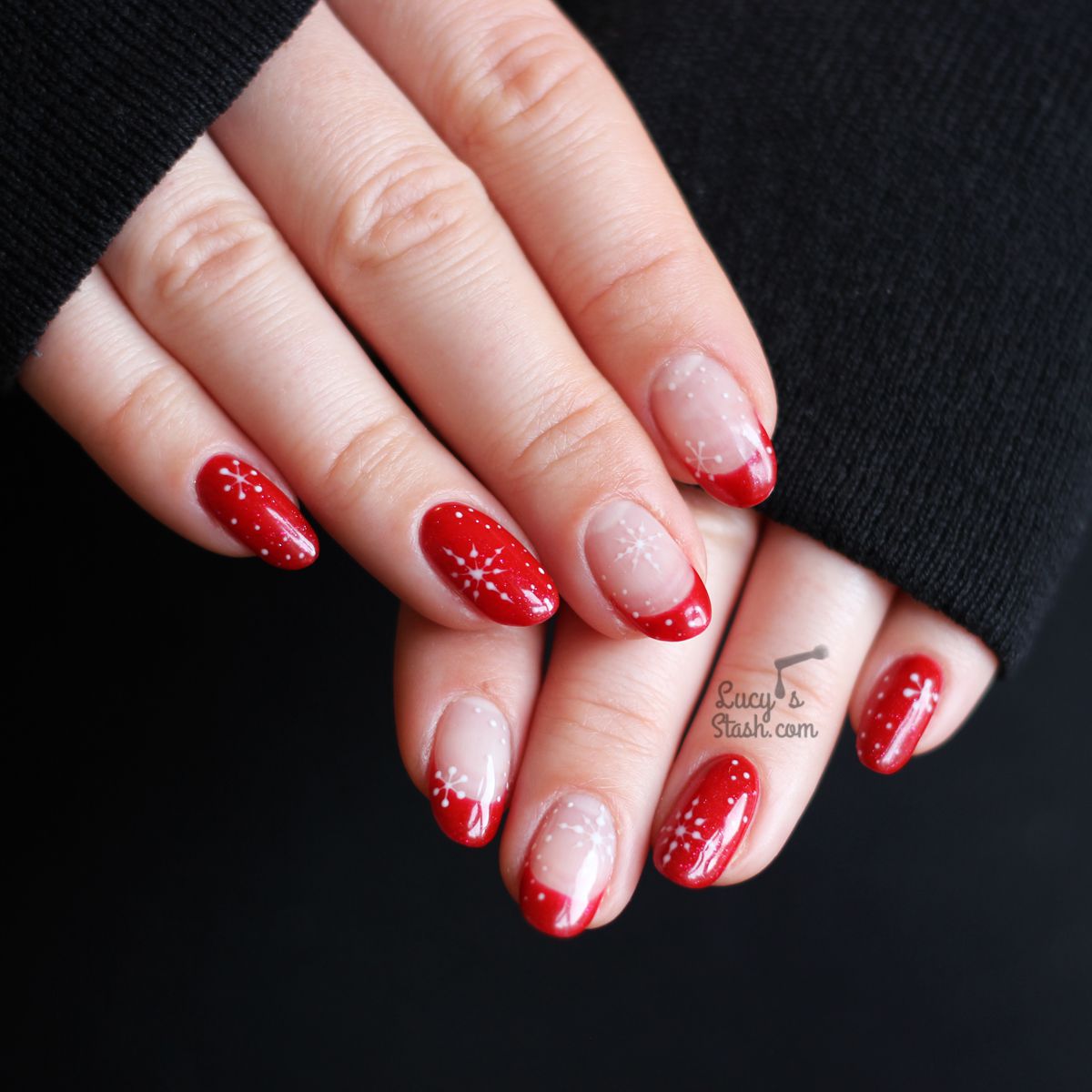 I've created these using Semilac Hybrid Gel polish in colour called My Love. It's a beautiful Christmassy red with subtle red sparkles. I've also used the Semilac Base and Top coat and their LED lamp.
Then I've used white gel polish, dotting tool and thin brush to create the snowflakes and little snow dots. This type of snowflake is very popular this year and there are many tutorial floating around, I'm sure you've seen them. Basically paint all the dots first and then drag the brush from the centre dot outward through the other dots. It creates these perfectly delicate snowflakes ❤
I am so happy about how the nails came out and I'll be keeping them on till New Year!
What do you think? Would you wear them?
Semilac products are available to purchase at Semilac UK website.