One stroke nail art flowers over A England Rose Bower
Hello lovelies,
I've been thinking long and hard what to paint over A England Rose Bower and I wanted to try new one stroke flowers. Well it didn't go as planned but you might still enjoy the design.
This is the first version: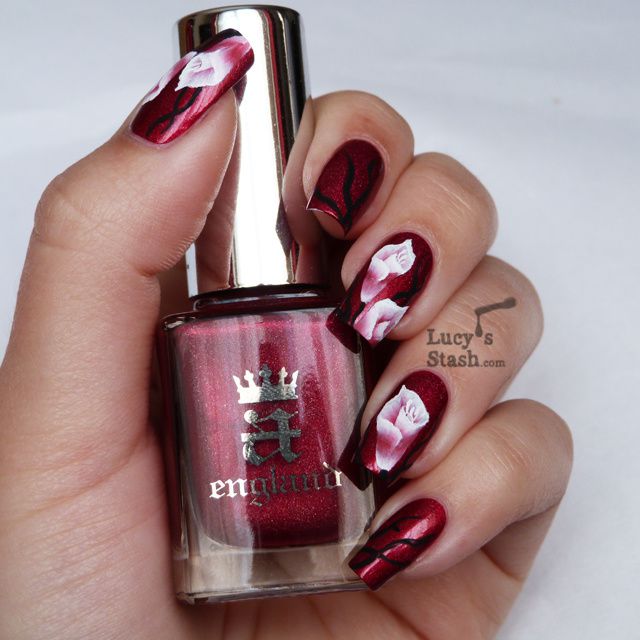 And then I've added some gold but didn't managed to do thin lines so it doesn't look that great...