Barry M Summer Matte Collection & Matte Topcoat - Review & Swatches
*PR samples
Hello lovelies,
Have you heard f the new Barry M Matte colours for this summer season? Well I have swatches of all six shades right here! The Summer Matte Collection is being released right now and the colours are just like from a carnival - bold, bright and fun!
Miami - medium flamingo pink. Miami is not as bright as the other shades in this collection but it's still very summery. I've applied two thicker coats to get full coverage.
Rhossili - magenta shade. It might look a bit more blue-based in the pictures but it's a beautiful magenta colour. It applied well and the pigmentation was good too. Two coats were enough for perfect coverage.
Copacabana - bright tomato red. The formula was nice to apply and highly pigmented so I'd advise to double-up on base coat to prevent staining. I needed two regular coats for full coverage.
Waikiki - light lime green? yellow green? It's certainly quite a unique shade. It applied well but the pigmentation was slightly lower so I've applied two thick coats or three thin coats would do too.

Cancun - bright teal with strong green undertones. Cancun looks a bit too blue in my pictures but it just wasn't possible to capture the true colour. Definitely expect more green-ish teal. It applied well and I needed two regular coats for full coverage.

Malibu - bright blue. Malibu is one of my favourite colours from this collection. It's bold, it's gorgeous and well-pigmented. I've applied two regular coats.

Barry M is also releasing a Matte Topcoat. As you can see in the pictures above, I have applied the Matte Topcoat to each polish to show you the effect. The Matte Topcoat creates nice matte finish without any white spots.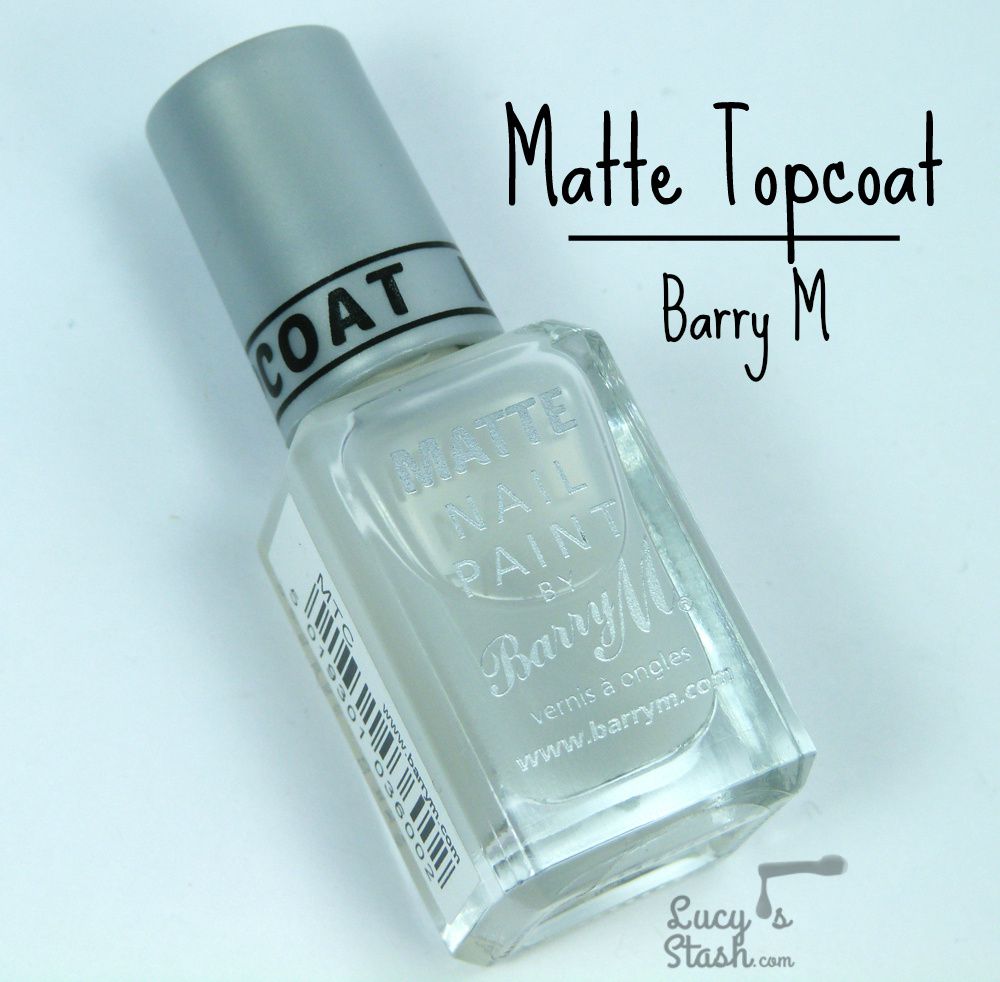 It is clear to me that the finish of all the polish is not very matte but rather satin or rubbery so if you want truly matte finish apply the Matte Topcoat. You can also have them in nice and glossy finish, just use topcoat.
Overall, I love the colours and my favourites are Malibu, Rhosilli and the crazy Waikiki. I would have loved them even more if the finish would be properly matte but I don't mind that much to be honest.
This collection is available now at Superdrug, and from 11th June at Boots and on Barry M website.
Here are some new Barry M releases:


Hope you've enjoyed this collection and let me know which one is YOUR favourite! Have a nice day! Lucie x
*PR samples