Creative Shop Stamper - Review & comparison
*PR sample
Hello lovelies,
Oh yes, I too am testing the Creative Stamper! When Ksenija approached me and asked if I would like to review her new stamper I immediately said YES! After all, there was a massive hype in stamping groups about this product and I was really curious.
This is how it looks - it comes in a set of stamper with the metal holder and a plastic scraper which is also a business card.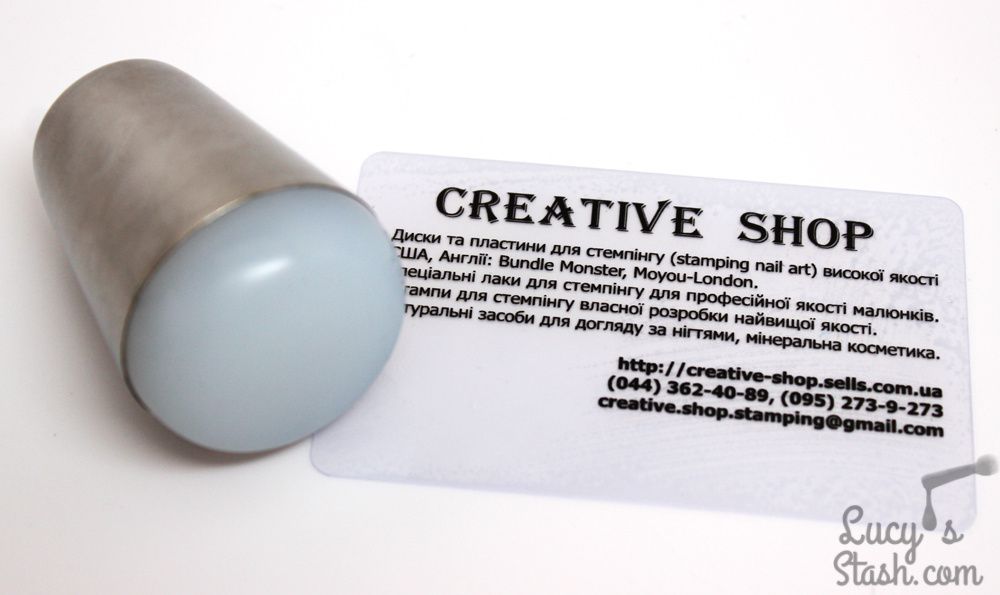 Creative Stamper is Ukrainian product and it's different than most of other stampers. For one it's much larger with its approx. 3.6cm stamper head. It's made of soft silicone that hugs the nail with just a bit of pressure. The stamper head is also in half-translucent white colour so white stamping will be nicely visible on it as well as all the other colours. The silicone head sits in a metal cup and so far I haven't had a case when it would fall out like with some other stampers. Massive thumbs up for that (it annoys me so much!). The scraper that comes with the stamper is thinner and more flexible than credit cards or some other stampers and it works well.
I've prepared the following manicure to show you how nicely the Creative Stamper works:
I've used the stamper straight out of the box so I didn't prime it. It worked perfectly straight away and it's great especially for gals like me with long nails. I can also see this as a favourite stampers of nail technician who stamp over long enhancements.
I have prepared a comparison between the Creative Stamper and some other stampers I have. As you can see, the difference in size is apparent and Creative Stamper can pick up much larger image areas. That might come in handy when creating stamping decals.