Hello lovelies,
Latest In Beauty have introduced a new one-time beauty box on 26th May 2013, this time the theme is Ultimate Summer Nails. When I got offered to review, it I was over the moon to do that...it's about nails, right?
So lets have a look at the box and what it contains...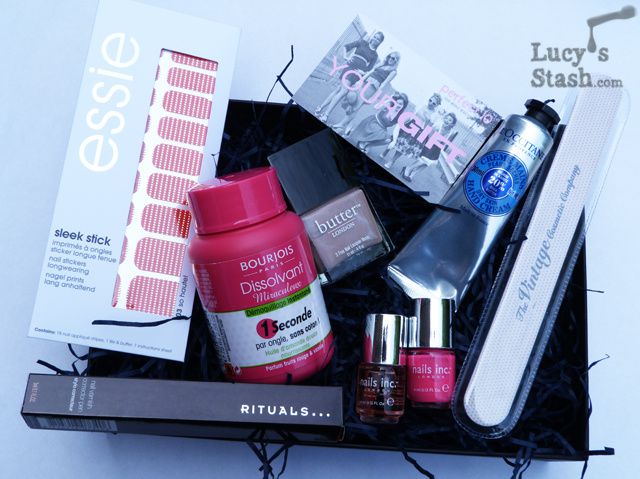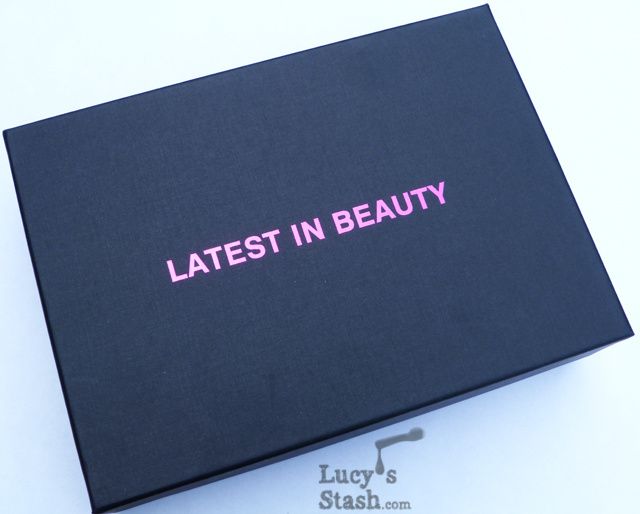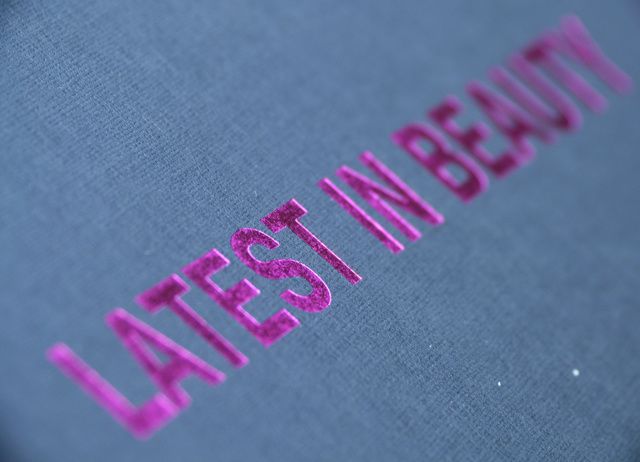 The products come in sturdy black box with metallic writing on it. It is a bit hard to open for somebody like me who has long nails..the whole lid needs to be lifted up if you know what I mean. 
You'll also get Ultimate Summer Nails Menu with some nail care tips and a bit more about the products in the box.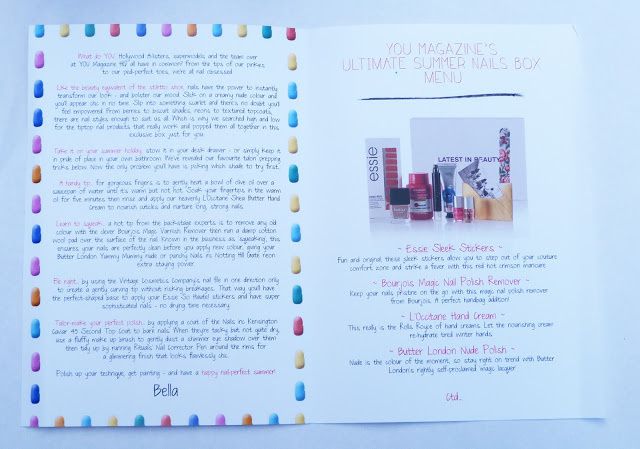 First up is L'Occitane Shea Butter Hand Cream. I find it very nourishing and since I do have dry skin it is a great hand cream for me. It smells like shea butter with addition of jasmine and ylang-ylang, the scent is not very strong. I've already had sample of this hand cream prior to receiving this box and I like to use it in the evening and then put on cotton beauty gloves. It does sink in nicely but my hands always feel sticky afterwards so I don't use it during the day. This is a travel size (30ml) and is worth £8.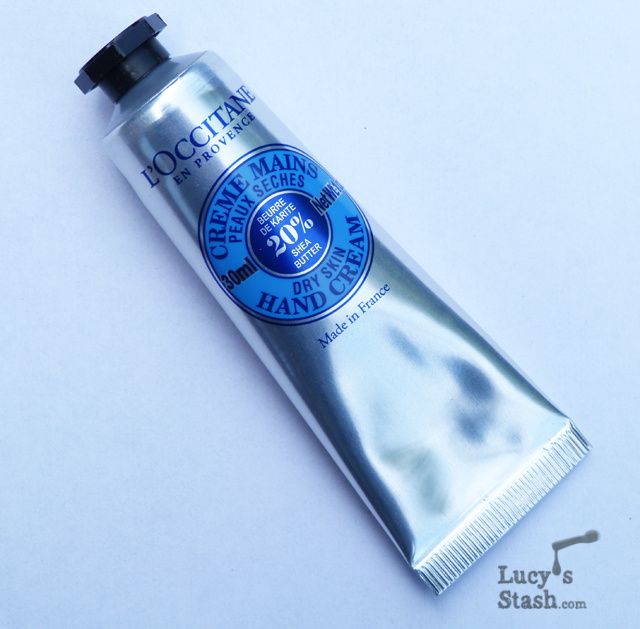 The next products are nail file from The Vintage Cosmetic Company and Rituals Nail Varnish Corrector Pen. I'll start with the nail file - it has flower design on one side and polka dots with company name on the other. It has very fine grain, it is one of those nail files that feels like they have just fine sand stick to them. It's not great for filing your nails down but rather just finishing the edges.
The Rituals Nail Varnish Corrector Pen has black glossy packaging and comes with three spare nibs. It works well for cleaning up the sides of the nails but it wasn't ideal for cleaning the cuticle line, brush is more gentle. It is good for regular person who is not perfectionist nut like me :D Value of this product is £7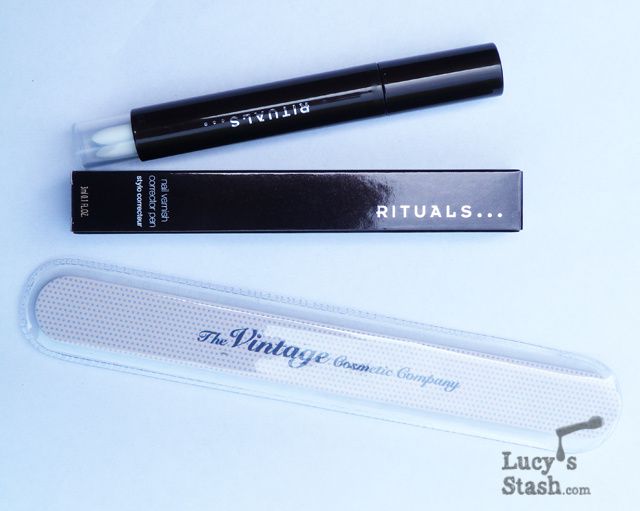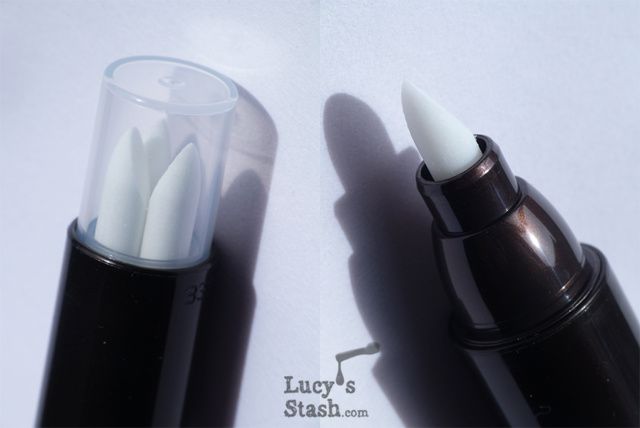 Then there are two mini Nails Inc. products - Notting Hill Gate polish and Caviar Topcoat. I was excited to try both as Notting Hill Gate is pretty neon pink (and there's never enough of those) and I've never tried Caviar Topcoat before.
I've applied  three coats because the polish is a bit on a sheer side. It would be better to apply it over white. The Caviar topcoat is quite thin and easy flowing. It doesn't dry as fast as Seche Vite.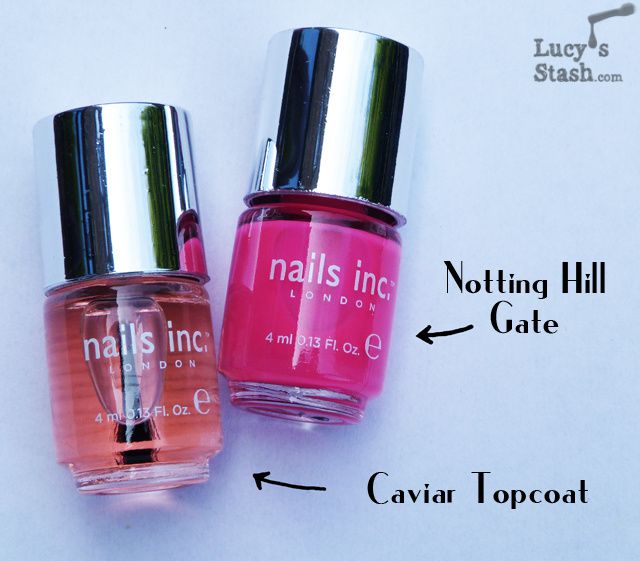 Butter London Yummy Mummy - neutral beige with subtle silver shimmer. It is a nice polish with good formula just like I'm used to from Butter London. It applied well and two coats were enough for full coverage.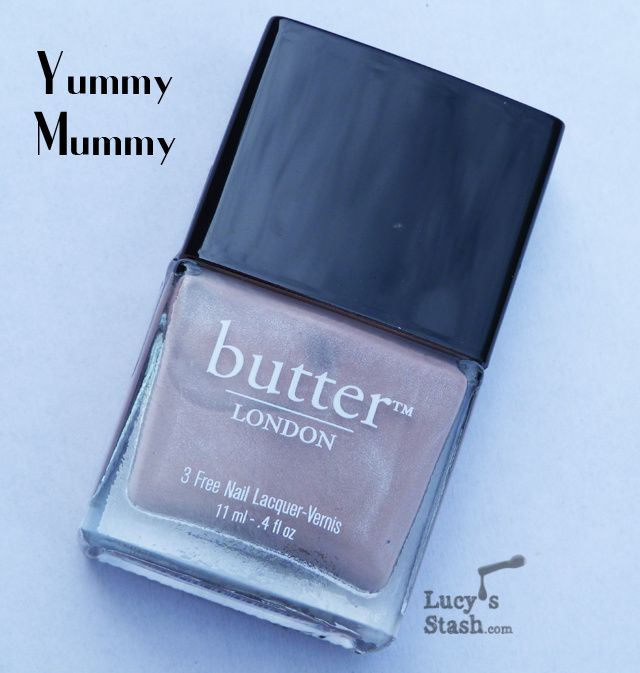 Swatches of both polishes in direct sun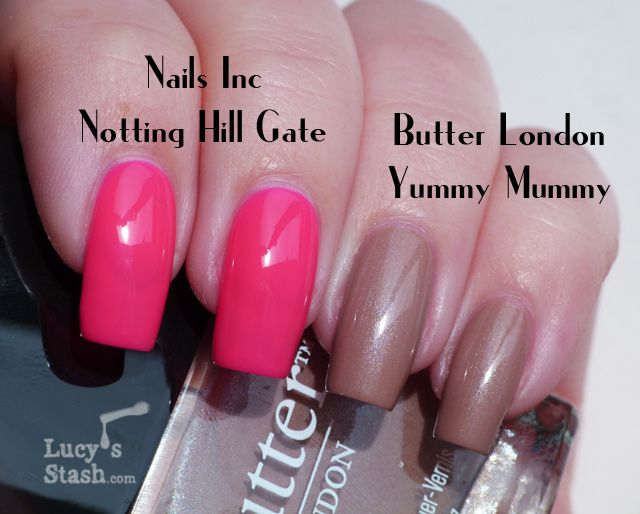 The next product in the box are Essie Sleek Stick nail wraps. I haven't tried them on because I don't wear nail wraps (my nails are too curved for them) however they look very pretty. They are bright red with gold dots and the retail value is around £9.99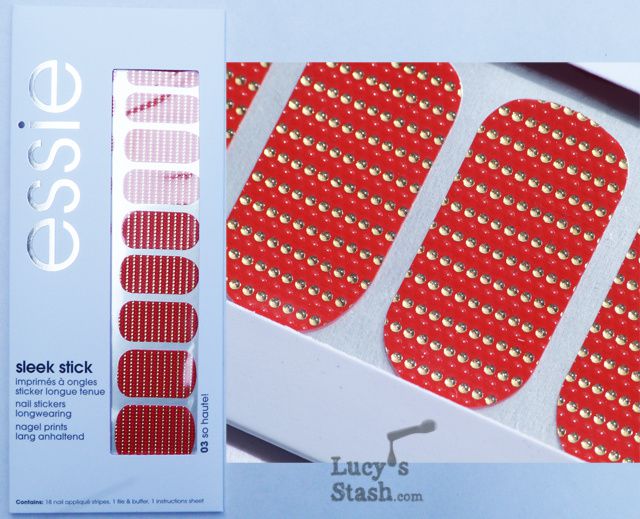 Then there is Bourjois Magic Nail Polish Remover. It claims to remove nail polish in just 1 second...well that's just not truth :D I dip my finger into it, let it soak for about 20 seconds, twist few times and it usually removes the polish. However if you wear glitter, nail art or more layers of polish it might take longer. It is good though, very effective (just not in 1 second) and it smells lovely after you pull your finger out. The nail has oily coat afterwards which I feel moisturised my nails nicely instead of drying them out. I am very happy to try this product, I like it but I don't think I would purchase for regular price of £4.99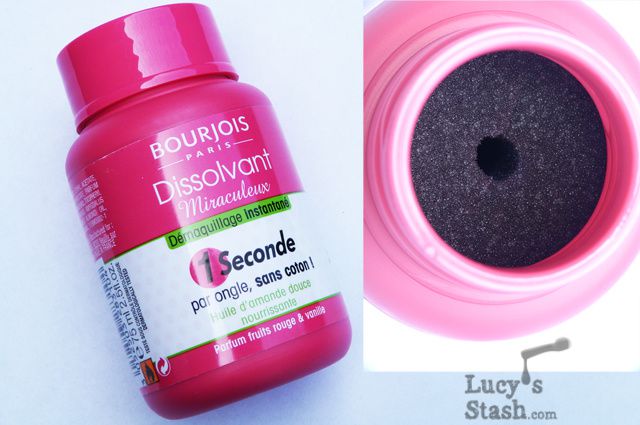 Last but not least....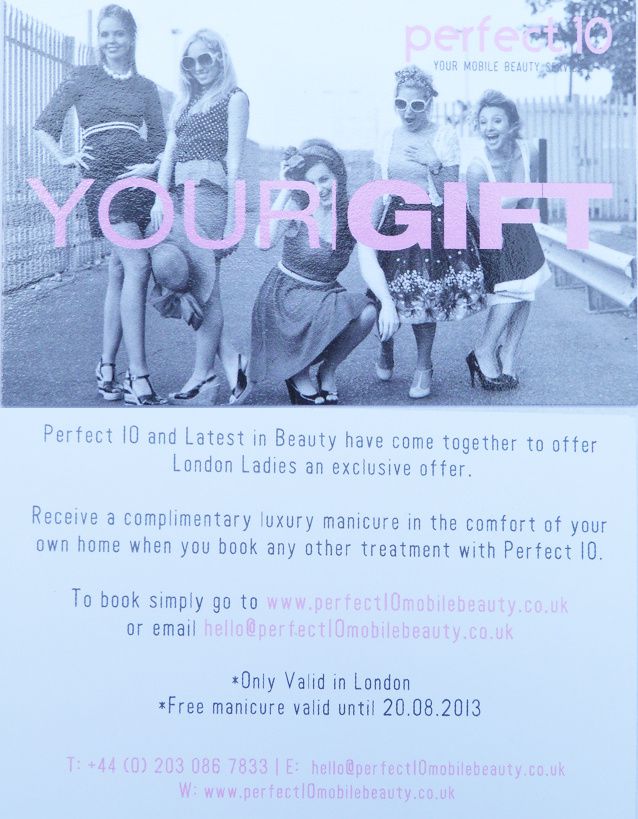 Overall, I would be very happy to pay £14.99 (+P&P;) for this box. The contents are worth £55 so the value is very good. My favourites are definitely the Bourjois Magic Nail Polish Remover and Nails Inc. Notting Hill Gate.
This box is available at Latest In Beauty website but I've just checked and it's sold out. However you can add your name to the reservation list and might get one if more boxes come in stock.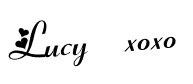 *This product has been provided for a review