OPI The Show Must Go On! - review, swatches and comparison/dupes
The Show Must Go On is the last polish from OPI Burlesque collection I was lemming for. I got it just recently and love it! Here are the other Burlesque nail polishes I reviewed.
OPI The Show Must Go On! - hot pink and burnt orange duochrome colour. The colour is simply beautiful and absolutely not boring. Formula is quite nice - I needed 2 coats for a full coverage however drying was little bit slower. Removal was ok, with little bit of fine glitters everywhere :D
Lots of people compared it to a MAC Bad Fairy but they are not quite same. The Show Must Go On is brighter than Bad Fairy. I've compared  OPI TSMGO, MAC Bad Fairy and Accessorize Pink Spice. MAC and Accessorize are dupes, there is almost no difference.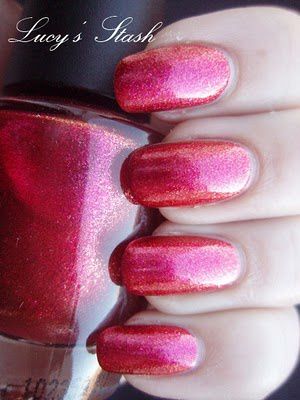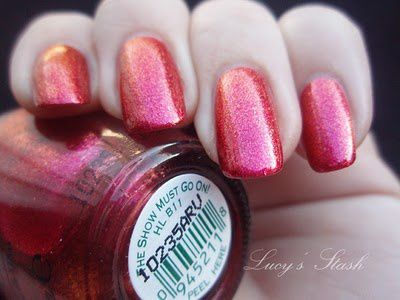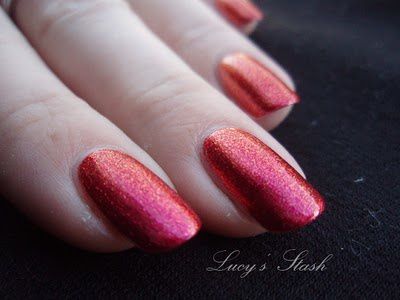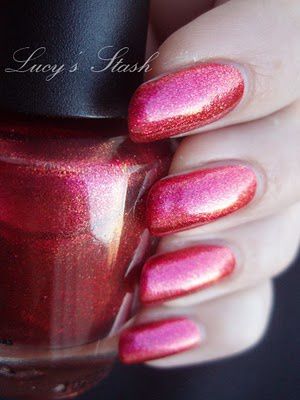 Direct sunlight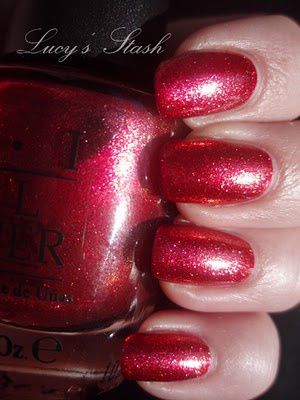 OPI The Show Must Go On, MAC Bad Fairy, Accessorize Pink Spice, OPI The Show Must Go On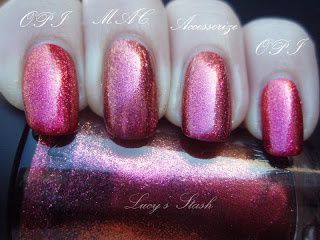 Price: 3/5
Formula: 3/5
Coverage: 3/5
Chipping: 4/5