Ludurana Aurora Boreal Emocionante - Review and swatches
Hello lovelies!
I still can't believe I have the Brazilian polishes! Today I'll show you pictures of Ludurana Emocionante, one of the most beautiful polishes I've ever had on my nails! SERIOUSLY! I couldn't stop stare at my nails and move them around to see the colours shift. AMAZING COLOURS!!!
I got this polish from amazing Luciana from Brazil and I can't be more thankful!
Ludurana Emocionante - multichrome shifting from denim blue to purple to burnt orange. This is a must have, absolutely beautiful colour! I'm never giving it away! It applied quite nicely - The first coat was little bit patchy but second thicker coat evened the finish out. I'm wearing just two thicker coats which were surprisingly enough for full coverage. Polish dried a bit slower without topcoat.
The bottle has only 8ml and is much more expensive than bottle of 6ml Hits polishes. But this one is worth it! Hits have one very similar polish in their Mari Moon duochrome collection called Dreamer. The brush is long, firm and quite wide.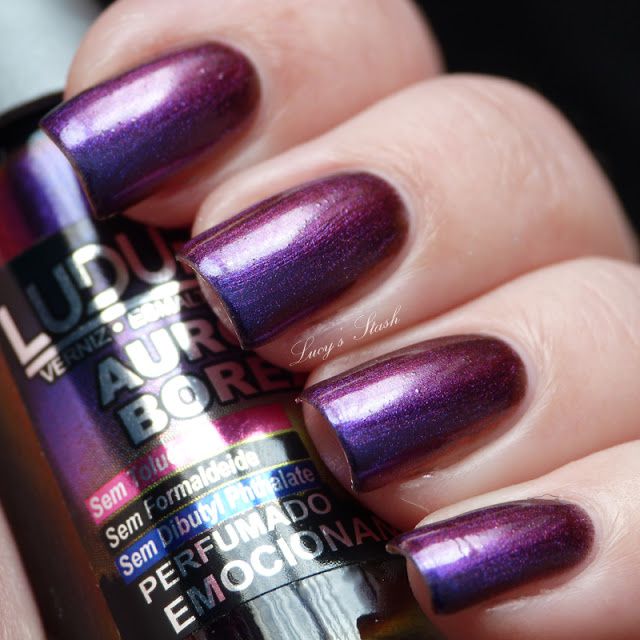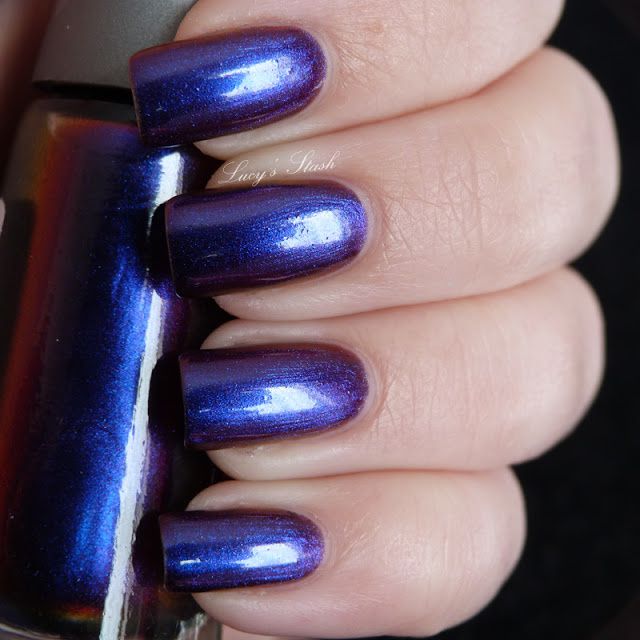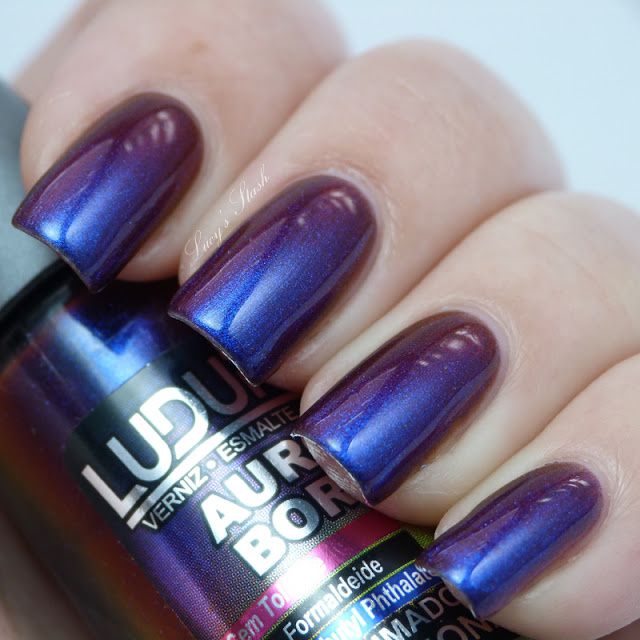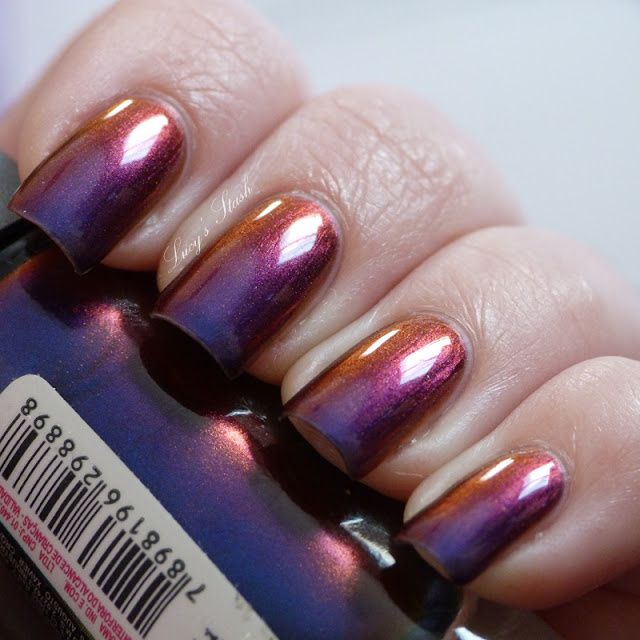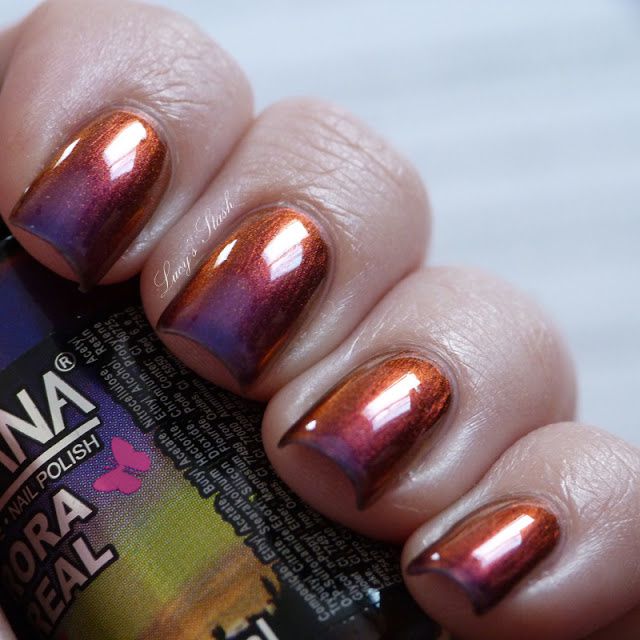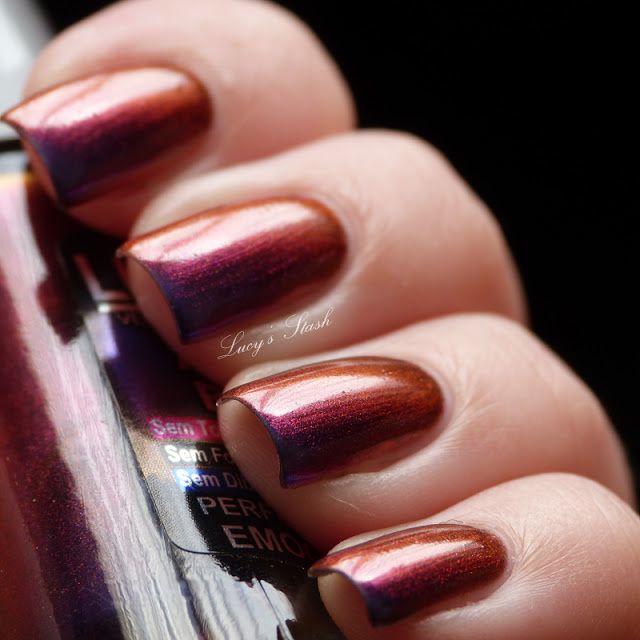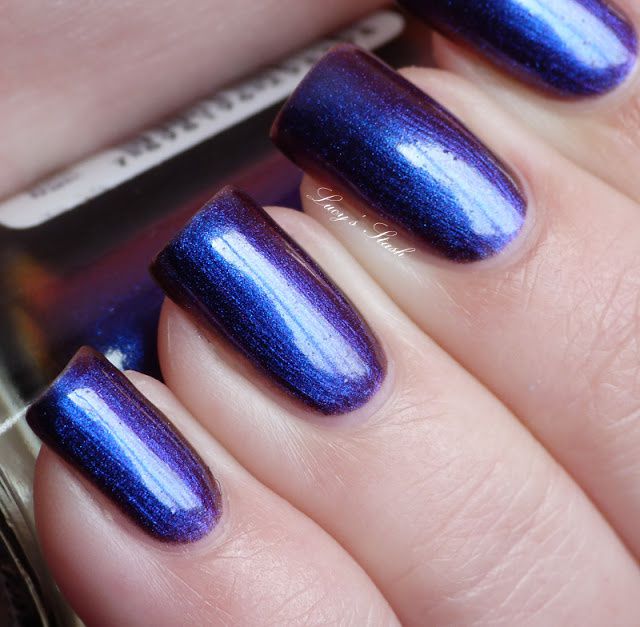 Direct sunlight